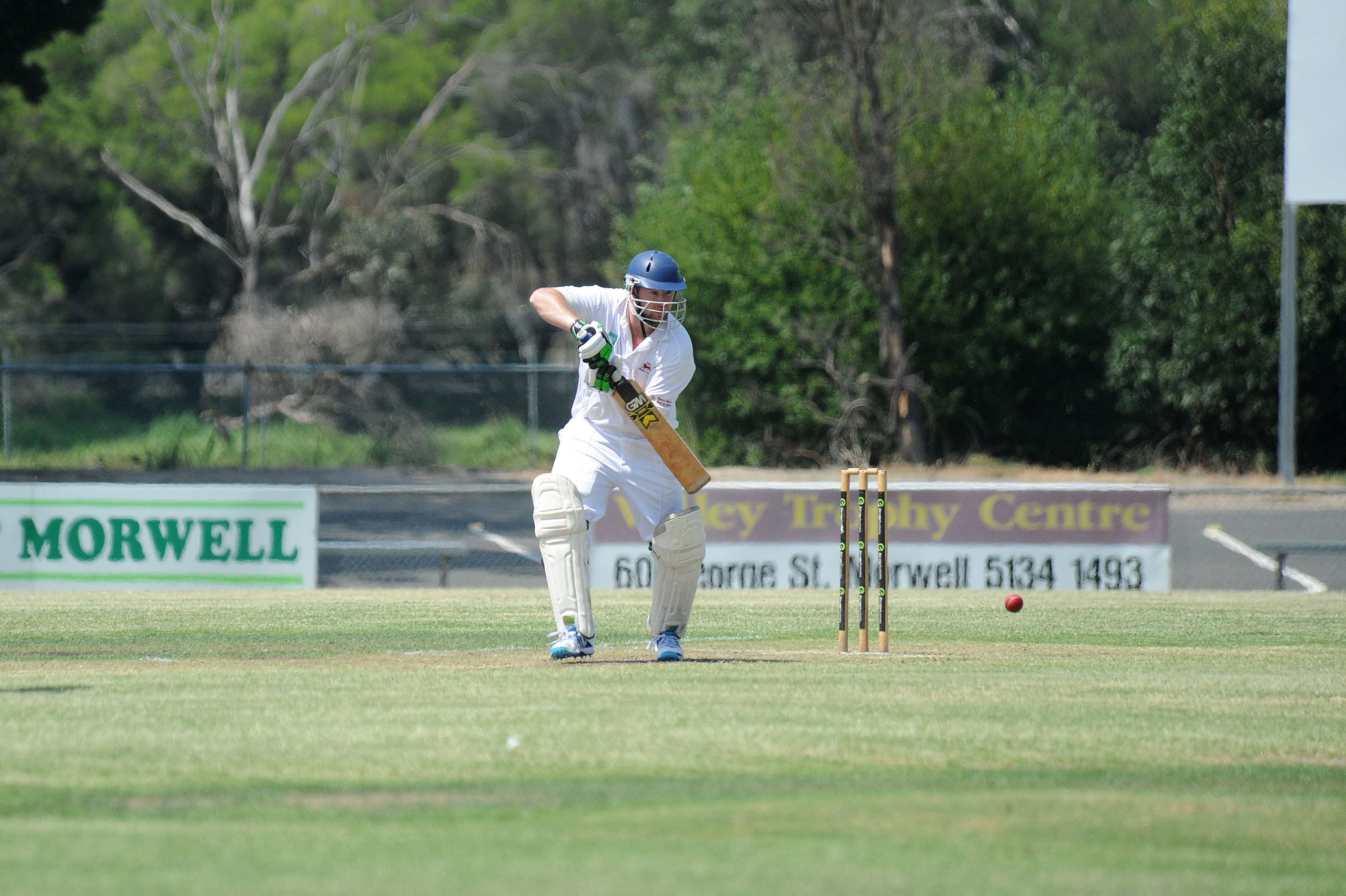 CRICKET
CGCA
Ladder leader Morwell has hung on to clinch victory over Moe after an impressive performance on Australia Day in day-two action in the Central Gippsland Cricket Association.
Morwell set the tone early with an impressive total of 233 in the opener, led by Jordan Campbell at number seven with a top-knock of 89.
Sam Price and Jayden Mathison did the heavy lifting for Moe and finished with three wickets each.
After the loss of an early wicket to round out day one, Moe emerged with a score to settle.
Justin Mathison did the heavy lifting for Moe and opened the batting with a top-score of 41.
Skipper Andrew Philip (5) was a damaging casualty for the Lions but an impressive middle order stand from Jeremy Butler (37) and Jayden Mathison (35) got the innings back on track.
It was not to be for Moe and the successive losses of Rob Blunt and Trent Baldi saw the away side all out for 198.
The win means Morwell reaffirms its stranglehold on the CGCA in top spot, 18 points clear of Moe in second.
Jeeralang-Boolarra v Mirboo North
Jeeralang-Boolarra has toppled Mirboo North to clinch a much-needed win in round 10 with an impressive first innings performance.
Firepower was limited in the first innings for Mirboo North and Rob Phoenix (52) and Will Cheatley (37) were the only Tigers to show fight in an otherwise poor performance.
Panthers' paceman Matthew McGrath enjoyed his best day out yet for season 2017/18 and shone with 6/20 from 13 overs.
The Panthers responded and batted their way in to a commanding position with Mark Rawson (58) and Craig Blackberry (40) at the forefront.
Jeeralang-Boolarra was able to move in to the lead despite the collapse of its tail and reach 185 in the 57th over.
The Tigers batted again but with the exception Rob Phoenix (57) failed to make an impression and managed 137 to hand the Panthers the win.
Mirboo North retains third spot on the CGCA despite the loss while Jeeralang-Boolarra is three points behind in fourth.
Trafalgar v Latrobe
Latrobe has capitalised on a phenomenal innings from batsman George McKinley (161) to secure a win against Trafalgar in round 10.
The Sharks enjoyed a return to form on day one and were unrelenting on their way to securing first innings' points.
The Ships won the toss and elected to bat in a decision they would soon regret.
A total of six players fell for ducks in a nightmare innings on their way to a paltry total of 85.
Robert McKinley tore apart the Trafalgar top order in a stunning display to claim the wickets of Nick Gurney, James Heslop and John Asmussen for consecutive ducks.
Not to be outdone, Steven Hanning was equally impressive and took five of his own.
The defending premier overcame an early hiccup through McKinley's stunning performance to put the game to bed with a mammoth total of 353.
The win puts Latrobe 15 points clear of Trafalgar on the CGCA ladder to fifth.