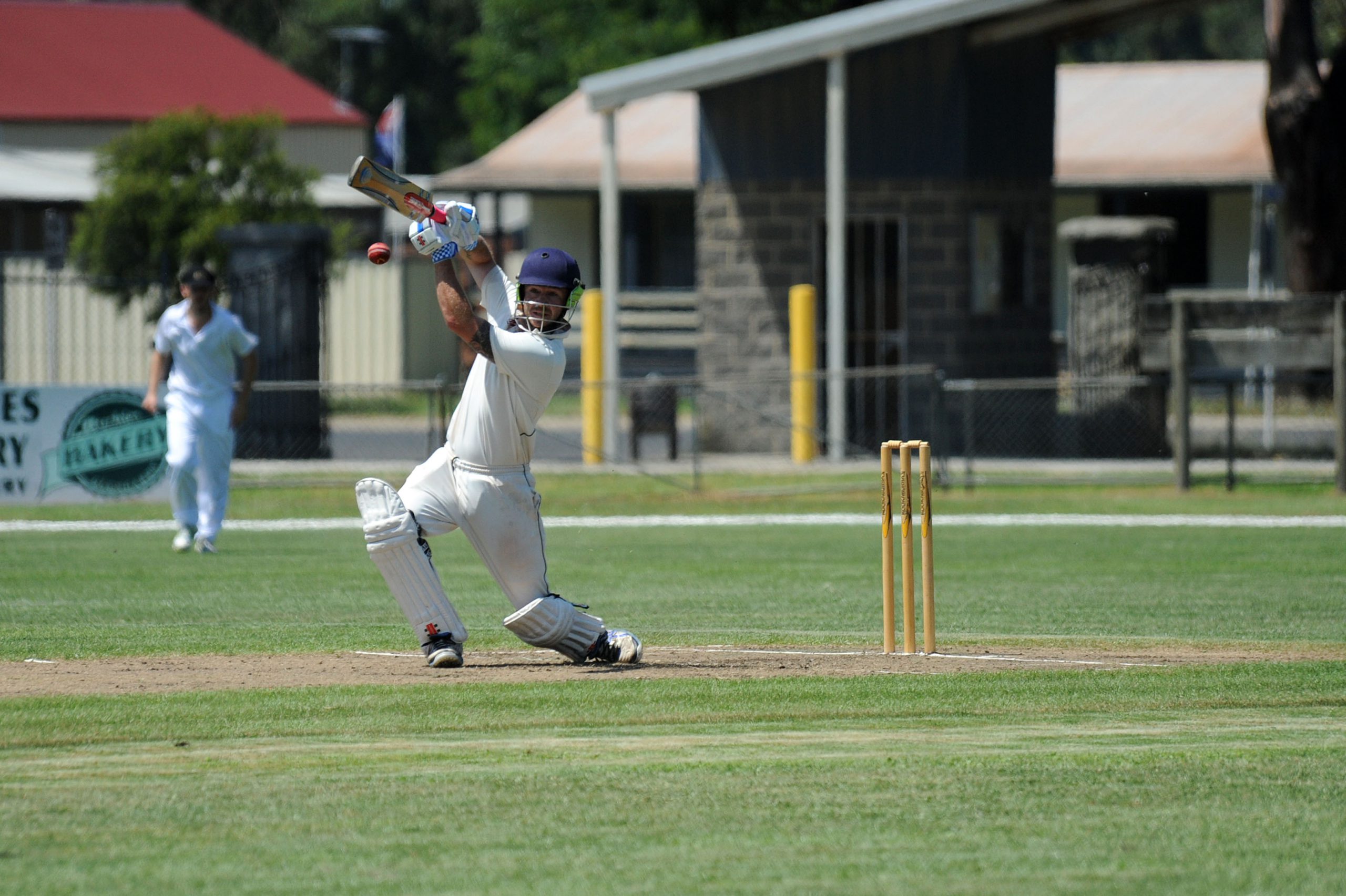 CRICKET
TDCA
Ex Students and Churchill headline round 11 action this weekend in a third-plays-second clash that is sure to shake up the top end of the Traralgon and District Cricket Association A grade ladder.
Just one point separates the two after Ex Students slipped to third in the wake of a shock loss to Gormandale while Churchill cantered to an outright win over Rovers in round 10.
The Cobras signalled their finals intent with an impressive all-round performance against Rovers led by Brendan Mason (4/12) and the sturdy opening pair of Jesse Giardina (53 not out) and Ben Kearns (54 not out).
The final home and away game of last season saw Ex Students flex its muscle at George Cain Oval with Andrew Matthews (4/5) key in dismissing Churchill for just 130.
Lee Stockdale (70 not out) and Jordy Gilmore (46 not out) helped the Sharks cruise to a win in the 28th over and while danger still looms for the Cobras, the latter is yet to impress past 24 runs so far this season.
The clash between Ex Students and Churchill will tip of at Traralgon Recreation Reserve from noon.
Rovers v Traralgon West
An ill-fated Traralgon West will have its best shot at a maiden win this weekend when it travels to take on Rovers at Duncan Cameron Park on Saturday.
While finals are not on the cards for either side, morale-boosting points are up for grabs after both sides suffered outright losses in round 10.
With just three points on the board, cellar-dweller Traralgon West was not without heart in its defeat at the hands of Imperials and fought hard in the second innings to reach 197.
Rovers were helpless against flag fancy Churchill as Jesse Giardina and Ben Kearns led the Cobras to a resounding win to move to second spot on the TDCA ladder.
When the sides met in round 13 last season, the Eagles failed to make their mark and were all out for a miserable 78.
Tim Howe (24) was the only batsman to make it to double digits for West and Rovers strolled to a win with just three wickets down.
Opener Justin Little (83) enjoyed a season-best performance for Rovers in round 10 and will be one to watch this weekend.
Imperials v Toongabbie
A top four spot is up for grabs this weekend when Imperials host Toongabbie in a tantalising fifth-plays-fourth clash at Catterick Reserve.
The sides have 37 points apiece on the TDCA A grade ladder, with Toongabbie pipping Imperials for fourth spot on percentage.
Imperials come in to the round 11 fixture with form on their side after bagging an outright win over Traralgon West at the weekend while Toongabbie fell just short of the full 10 points with victory over Centrals.
In a last-ball thriller, Centrals hung on to finish at 9/96 to avoid the outright loss in which Tom Shippen shone for the Rams and snagged a magical hat-trick to finish with 6/26.
The sides haven't faced off for nearly a year but when they met in round 13 of season 2016/17 Stuart Jones (68) led Imperials to the win along with Nathanael Campbell and Joel Randall who snared three wickets each.
Centrals v Glengarry
Glengarry can edge closer to the top four this weekend when it travels to take on Centrals at Apex Park in round 11 action.
The defending premier sits in seventh spot on the TDCA, four points off the pace of Toongabbie in fourth while Centrals languish in ninth.
Centrals has managed just a single win to date this season and head in to the round 11 fixture on the back of a flogging from Toongabbie.
Glengarry was resolute on day two against Raiders in their round 10 clash with the help of Sam and Frank Marks but a seven-wicket haul sealed the deal for Raiders.
When the sides met in round 13 last season eventual runner-up Glengarry met the target of 102 with ease just two wickets down.
MTY Raiders v CATS
Ladder leader MTY Raiders will head in to round 11 against CATS with some added pep after a commanding victory over 2016/17 runner-up Glengarry at the weekend.
Ross Whelpdale's 7/64 was the talk of the TDCA while Brad Knowles (70) and Jason MacFarlane (55) were key for the Raiders with bat in hand.
CATS enjoyed the bye in round 10 but will need more than fresh legs to challenge the flag fancy this weekend.
When the sides met in round 13 last season, Raiders defended a total of 161 to secure the win with Brad Knowles (40) and Michael Higgins (38) leading the way.
This weekend's game will be held at Yinnar Reserve from noon.