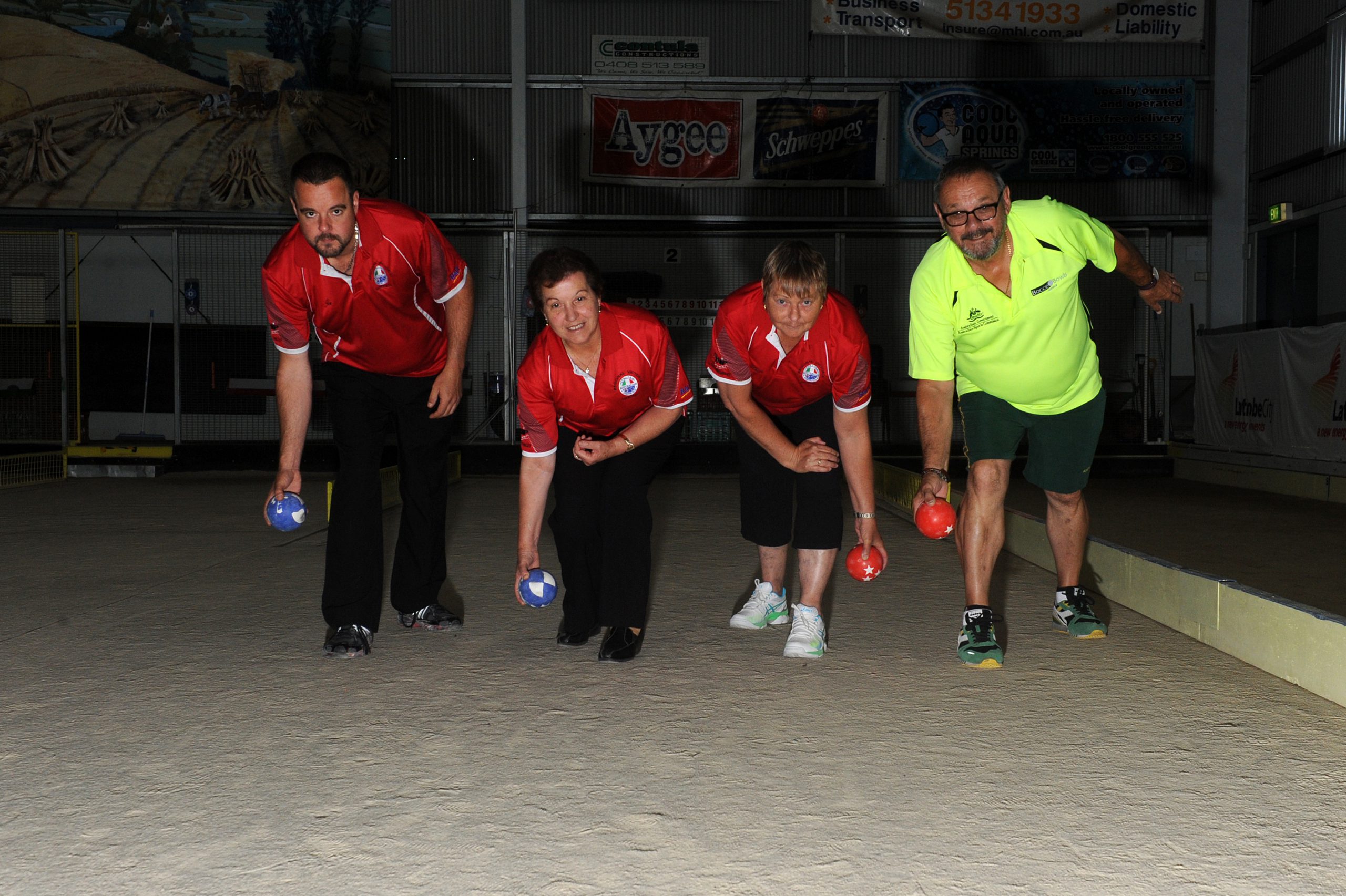 A troop of Morwell bocce players returned to the Latrobe Valley last week after journeying to Sydney to take part in the National Raffa Championships.
The interstate trip was a real treat for the six bowlers who have previously competed in the championships in their own backyard at the Italian Australian Club at Morwell.
Team spokeswoman Maria Maselli said both of Morwell's triple teams performed "very well" against some of the best competitors in the county.
Along with son Joe Maselli and Gino Montouro, Maria formed the first trio while the second was made up of Diane and Nick Penney and Frank Fava.
With a mother-son pair in each of the teams, Maria said this year's National Raffa Championships was a "real family affair."
"We had a fantastic time and it was a real bonding experience," she said.
Thirteen teams from across the country competed at the prestigious event and Maria said the closeness of the two Morwell sides played to their favour.
"It's really good [to play with family], it makes you feel more comfortable," she said.
Both triples sides made it through to the finals on the second day of the event, with one team making it through to the decider before finishing runner-up.
The Italian Australian Club will also host a Bocce Smash event next weekend and competitors of all standards and ages are encouraged to take part.
"It's a modified, fun version of the game with simple rules," Joe Maselli said.
"The balls are coloured and different to the normal brass balls used for bocce and it's just a faster paced game."
The Bocce Smash will take place on Saturday, February 17 at the Italian Australian Club.
For more information, phone secretary Sally Fava on 0423 499 586.