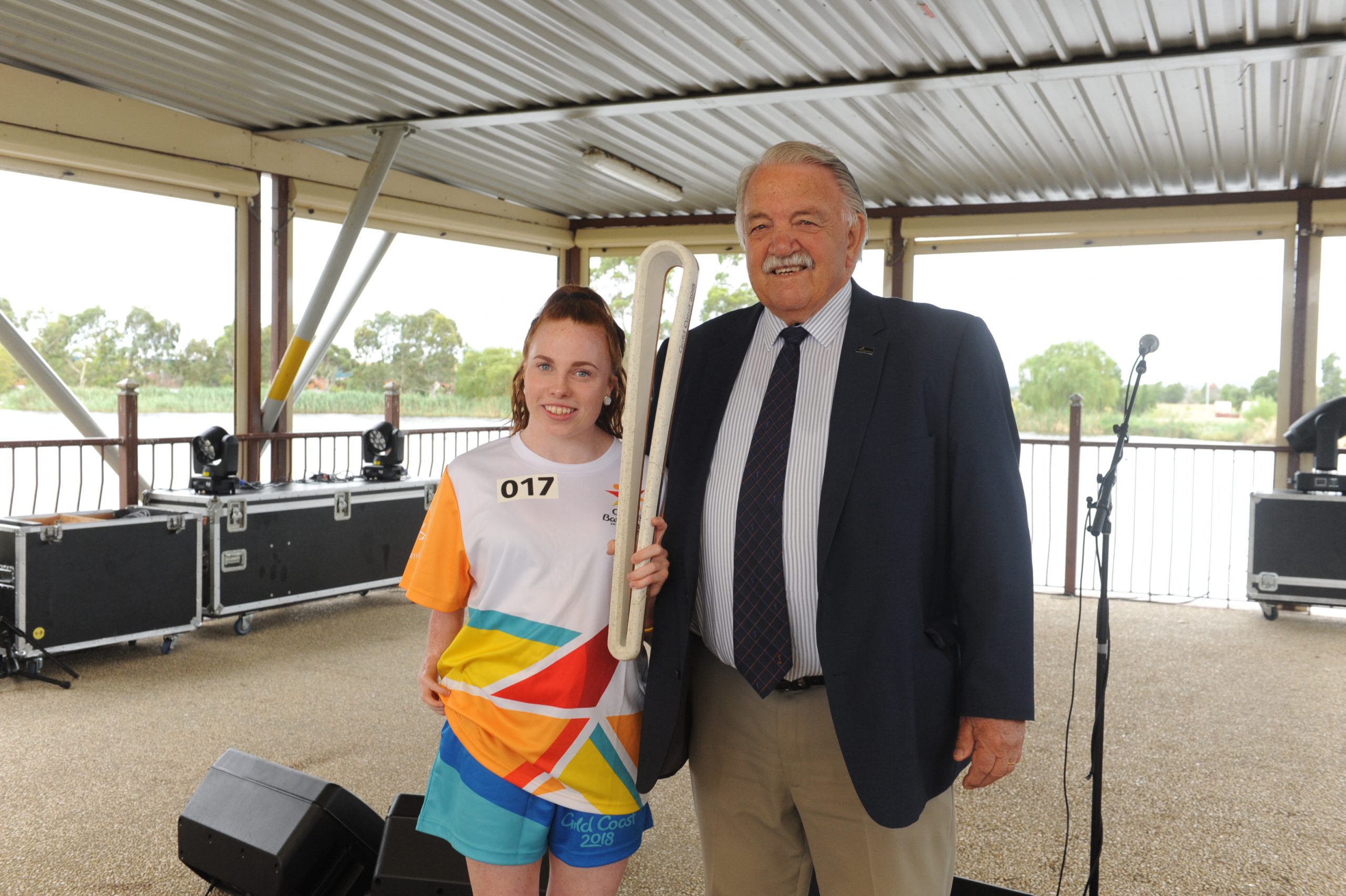 Eighteen-year-old Traralgon swimmer Emily Beecroft said it was "quite a shock" to be nominated by Latrobe City Council to represent the region as the final baton bearer at the Morwell relay on Sunday.
Her friends, family and fellow members of the Traralgon Swimming Club cheered her on as she collected the baton from Newborough's Cheryl Hibbs on the bridge over Kernot Lake, then spoke in front of an audience of about 2500.
Beecroft is not only the 2017 Latrobe City Young Citizen of the Year, but is confident about an entry into the Commonwealth Games on the Gold Coast.
"We had our trials over in Canada last year and I swam really well over there … My time is looking really good," Beecroft said.
She said it was lucky her speciality was the 100 metre freestyle, as it was one of only three swimming events available to competitors in the S9 category, alongside 100m breaststroke and backstroke.
Beecroft competed at the 2016 Rio de Janeiro Paralympics, achieved personal bests in all four of her events and only narrowly missed third place in the 50 metre freestyle.
She said she was "very lucky" she could carry with her the experience of representing Australia in Rio.
"To have the Paralympics as my first Australian team, I know nothing will ever be as nerve-racking as that," she said.
"I'm feeling much more positive going to the Commonwealth Games now I have a lot more international experience under my belt."
The Lavalla Catholic College student has just entered her final schooling year and will take on a reduced workload as per usual to help you focus on her swimming.
"It definitely will be a lot different to other year 12 students," she said.
"The school has been really helpful in reducing my workload so I stay on top of things and not get too stressed about things. They know how important my swimming is."
Supporters of the young athlete swamped her on the morning to congratulate her on her achievements so far and even pose for photos.
Ms Beecroft said it was "so lovely" walking around and seeing so many familiar faces.
"I didn't realise how many people would show up and their support means the world team and I know that I have the support is so amazing," she said.