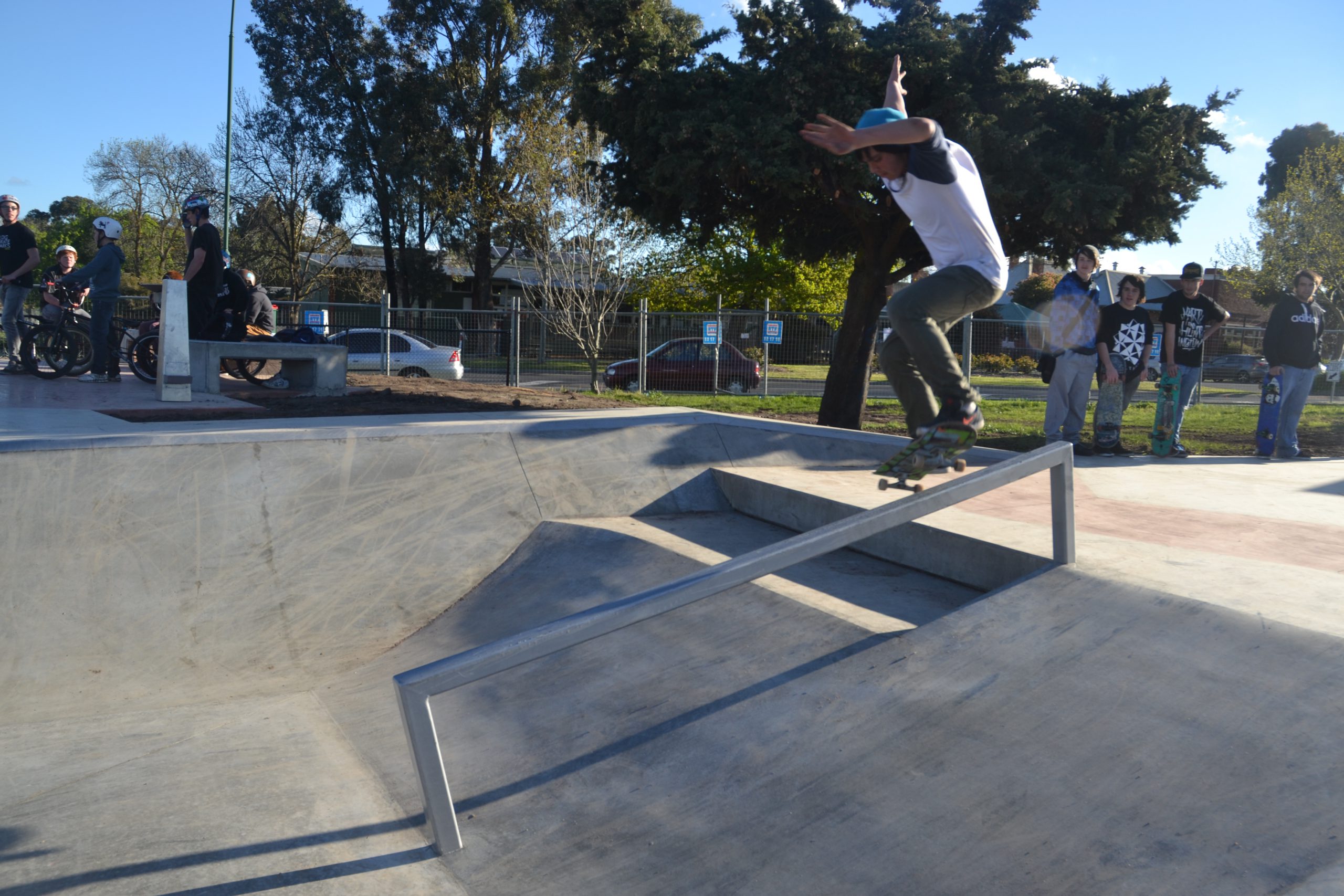 A mother of three who was spat at, pushed, poked and verbally abused by a group of teenagers at the Morwell Skate Park last month has called for improved security at the facility following the ordeal.
Morwell woman Angie Bomba said she was going about her own business and supervising her three children and a friend's child when they became the target of an "unwarranted attack".
Ms Bomba said her children were confronted by six teenagers, two girls and four boys, who told the Morwell resident and her children to "get out of their park".
"Yes, their skate park," Ms Bomba, a local hairdresser, told The Express.
"We thought it was a silly joke and I ignored them not thinking that it was going to escalate. I believed that if we just ignored them it would stop but that wasn't the case.
"Normally what I would do is drop [my kids] off and leave them there and come back after my shopping to pick them up and I know a lot of parents would do the same."
But this time Ms Bomba decided to sit in her car, with the windows down, and keep an eye out for them.
It was not long before she heard loud voices shouting and swearing.
"I thought to myself 'my kids weren't coming to me at that time' so I thought they must not have felt threatened … but they later told me they were scared and felt like they couldn't leave when they started to get abused," Ms Bomba said.
"I decided to get out of the car to see what was going on and thought these kids would stop [swearing] if I was there but that didn't stop him."
The hairdresser alleged one of the boys attempted to "grab onto my son's scooter" before her son pushed the other boy away shortly before the group approached the mother of three and began to hurl abuse.
"By this stage I was already on the phone to police. I tried to reason with them [the attackers] and find out why they were so unsettled and they just told us to get out of their skate park."
Ms Bomba said she was "poked and pushed" so hard that she dropped her phone and her glasses fell off her head.
"I was spat at and verbally abused while they tried to steal my phone and my child's scooter," she said.
The unprovoked attack, which was reported to Latrobe City Council, has left the family terrified and hesitant to return to the Commercial Road site.
Latrobe City chief executive Gary Van Driel said community safety was a key consideration during the design of the skate park.
"A recent study of the Morwell central business district did not identify the skate park as an area of concern due to the lack of reported incidents at the facility," he said in a statement.
Anyone with information about the incident is asked to phone Morwell Police Station on 5131 5000.