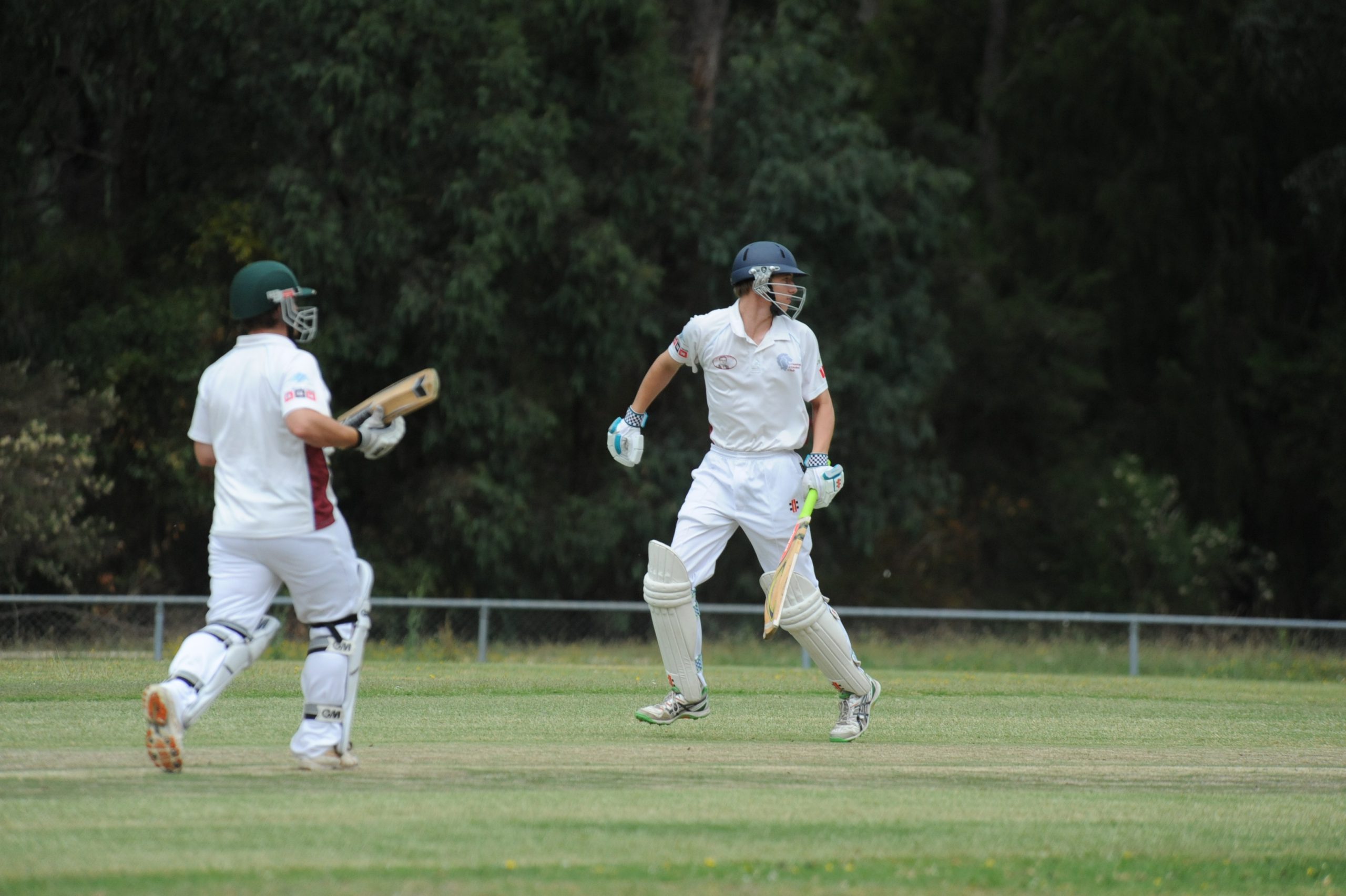 Centrals will have to display Houdini-like powers of escape if it is to avoid an outright defeat against CATS.
Centrals finished day one of its Traralgon and District Cricket Association round 12 match-up at 5/45 and 24 runs behind CATS first innings total of 113.
CATS won the toss at John Black Oval and sent in the visitors, who were blown off the park to be all out for 44 in 24.4 overs.
Tye Hourigan was the only batsman to reach double figures with 10 as the CATS trio of Tinashe Panyangara, Rory Hare and Callum Stewart tore through the opposition.
The trio were the only bowlers used and shared all 10 wickets between them.
Hare led the pack in terms of wickets, taking 4/7 off 12 overs, while Panyangara and Stewart registered three each.
Despite having the game by the throat, the home team struggled when it was its turn to bat – slumping to 4/21.
The middle order pair of Josh Keyhoe (21) and Marty Anthufor (29) combined to get the CATS innings back on track, with the team reaching 78 before Anthufor was dismissed.
Another collapse followed but it did not prevent CATS from taking a 69-run first innings lead.
With plenty of play remaining in the day, Centrals found itself back at the crease.
The side was soon in trouble when Brenton Ould (12) and Lachlan Patterson (duck) fell early to leave the visitors in trouble at 2/13.
Three more wickets fell with captain Corey Pollard (15) and Joshua Stacey (two) still at the crease at the close of play.
Churchill v Gormandale
A blistering century from opener Ben Kearns at Churchill lifted the Cobras to a first innings total of 226 against Gormandale on Saturday.
The Tigers are 3/89 in response and will fancy themselves a chance to chase down the runs if skipper Adrian Burgiel can add to his overnight score of 54.
Churchill got itself off to a solid start, before twin losses put the Cobras at 2/52.
Kearns then set about adding to the tally with king cobra John Keighran (18) in a 56-run partnership.
The Churchill opener combined with Brendan Mason (39) in a 91-run stand before later becoming the eighth batsman to fall when Travis Switzer managed to get one through the gate.
Shaun Barbour was Gormandale's star with the ball, taking 4/65 off 21 overs.
He received able assistance from Switzer who served as the team's wrecking ball, with 3/2 in a three-over spell.
The Tigers innings began with a poor start when openers Chris Lehner (duck) and Conor Little (one) were dismissed cheaply.
It fell to Burgiel and Jefferson Daniel (22) to get the innings back on track.
Ex Students v Traralgon West
Only rain appears likely to stop Ex Students' charge towards an outright victory after a dominant performance against Traralgon West at Traralgon Recreation Reserve on Saturday.
The Sharks won the toss and batted first and set about piling on the pain for the Eagles, smacking up a total of 5/206 before declaring.
Ex Students' top order fired on Saturday with keeper Jordan smashing 63 before he was stumped and Michael Stockdale (43) and Mitch Membrey (41) getting among the runs.
Reece Falla was the only Traralgon West bowler to claim more than one scalp, finishing with figures of 2/39 off eight overs.
The Sharks were circling for the Eagles batsmen from the get go, with the bowlers getting early breakthroughs to leave the visitors reeling at 3/12.
The Eagles struggled to 35 before losing three more wickets without scoring a run.
Opener Nilantha Thillekarathna and number 11 Stephen Cooke were the only batsmen to reach double figures, both making 16.
Ex Students then plundered the Traralgon West bowling, charging to an astonishing 3/93 off just eight overs.
Gilmore again did the damage, smashing 43 with Matt Robertson making 37.
Glengarry v Imperials
Ben Marks was the star for Glengarry on day one of its two-day match against Imperials at Fred King Oval, with the lower-order batsman posting 96.
In a 95-run partnership Ben Marks starred with number three Alistair Jenkin (54) to put the Magpies in a dominant position.
Jenkin earlier starred with opener Paul Henry (33) in a 39-run partnership for the second wicket to lift Glengarry to 2/65 and give the home team a platform to build on.
The home team then lost 4/36 before Ben Marks and Jenkin combined to set the basis for Glengarry's strong position.
Nathanael Campbell took an astonishing seven wickets in 28 overs.
Imperials batted for four overs to finish 0/9.
Rovers v Toongabbie
Teamwork has put Toongabbie in the box seat at the end of day one against Rovers, with six batsmen managing to get starts.
The Rams won the toss and batted first, with opener Timothy Dunn (9) falling early.
From there Jonathan Bell (42) and captain Aaron Lynch (37) putting on a 62-run partnership.
It then fell to Robert Wheildon to carry the innings forward, who was the last wicket to fall on his way to 52.
Jason Veneman (33 not out) and Tom Shippen (27 not out) combined for a 53-run unbeaten stand at the end of the innings.
Todd Mann was Rovers stand-out with the ball, taking 4/71 off 28 overs.