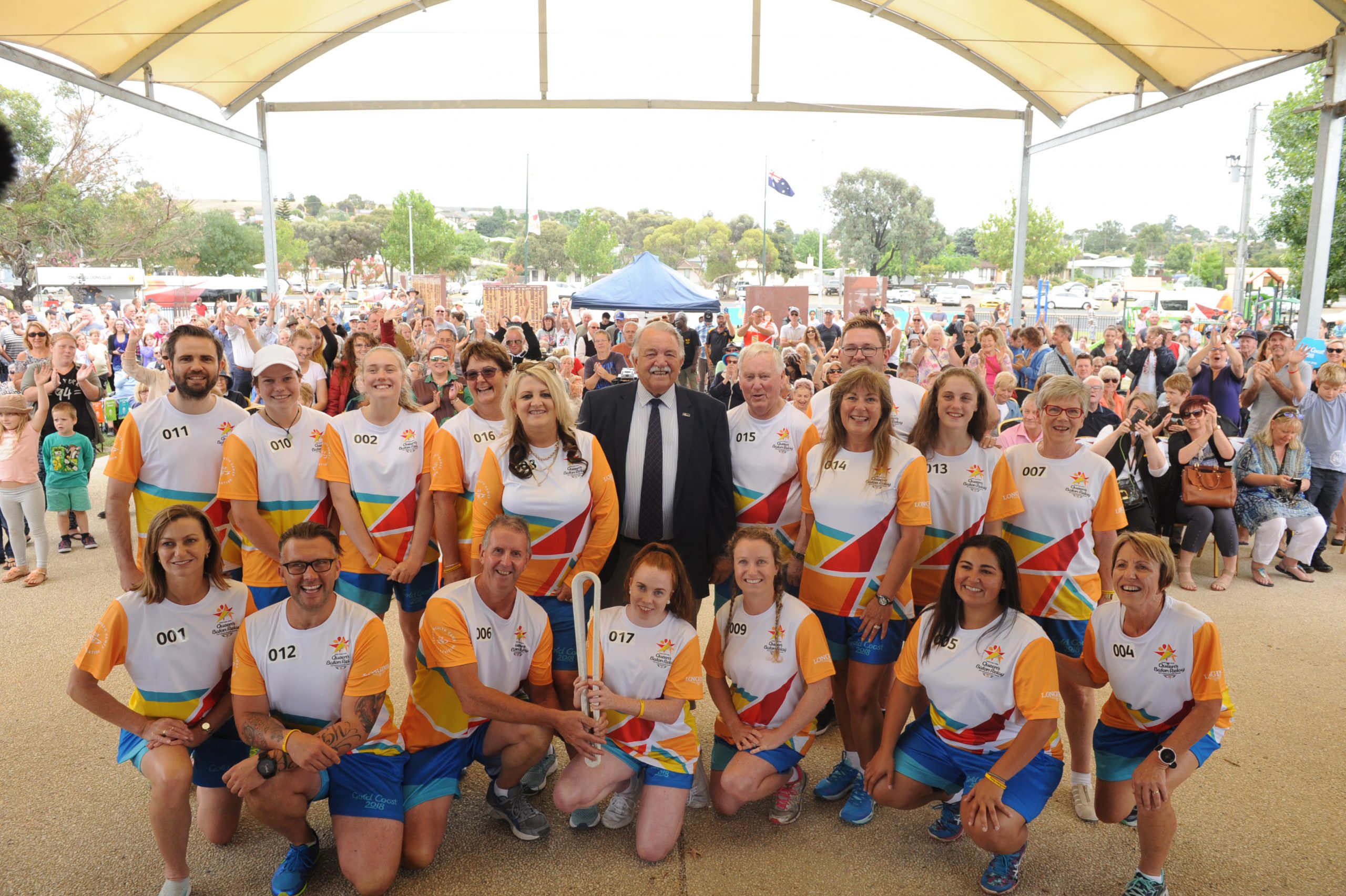 Seventeen people important to the Gippsland community ran through Morwell's barricaded streets yesterday with the baton which left Buckingham Palace in March last year holding a message from the Queen.
Morwell-raised former professional cyclist Tracey Gaudry started the Morwell leg of the Queen's Baton Relay at the Morwell Centenary Rose Garden about 10.30am.
People watched in the streets as the baton travelled down Commercial Road and made its way to Kernot Lake for a community celebration of about 2500 people.
Gaudry, who represented Australia at the 1998 Malaysia Commonwealth Games, said it was a privilege to carry the baton.
"I'd just like to be able to congratulate Gippsland and Morwell on being able to host the baton relay today and congratulate all the baton bearers for their contribution to the community," she said.
Russell Wright of Walhalla received the baton outside Latrobe City Headquarters and was nominated for founding an LGBTIQ support group for the CFA called CFA Pride.
He said it was a "huge honour" to represent his community and was something he would never forget, however, found it nerve-racking when it was his turn to bear the baton.
"You're sort of thinking to yourself, 'oh my god, don't drop it'," Wright said.
"They say to train for carrying 1.5 kilos, but it wasn't as heavy as I had expected it to be."
Eighteen-year-old Traralgon Paralympian Emily Beecroft was the final baton bearer, who ran the track around Kernot Lake before arriving at Gippsland Immigration Park to greet Latrobe City mayor Darrell White.
White said it was a really special day for Latrobe City and it was great to see Emily Beecroft as the representative of the region.
"It's a great credit to her and she's a tremendous ambassador for us," he said.
"It's been a beautiful day; a great crowd and a great opportunity for Latrobe City … being able to say 'we are here, we love our sport' and hopefully the young ones will be inspired by what's happened today."
The baton is on its way to the Gold Coast where the 2018 Commonwealth Games will be held in April.
The Strzelecki Stringbusters started the morning's entertainment which concluded with former Australian Idol contestant Damien Leith.