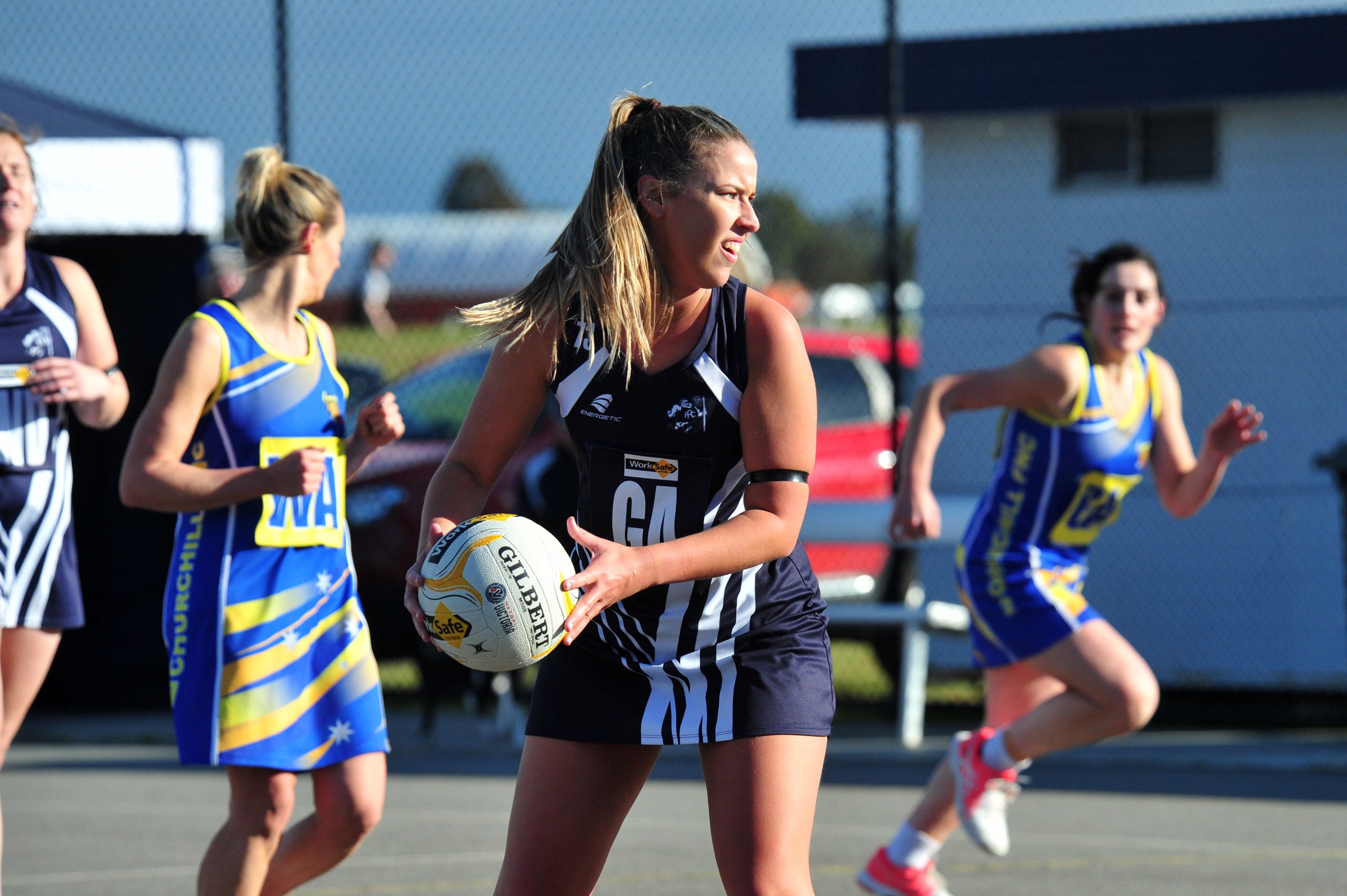 NETBALL
NORTH GIPPSLAND

Netball kicks off this long weekend with Good Friday fixtures when Yarram hosts rival Churchill after losing key defender and coach Lucy Bell during the off-season.
The Demons have, however, gained Steph Dyer from Sale who is expected to add strength to their defence while young gun Maddison Roberts will offer height across the court.
Yarram Netball Club president Sarah Barclay said the club was rapt to host its first Good Friday match and said the new recruits would add plenty of coverage to the already strong side.
"We've got Steph Dyer who's a strong utility, dynamic and has a presence anywhere on the court," Barclay said.
"Maddison Roberts also joins the side from Toora and she's a tall defender and shooter who's making her debut for Yarram on Friday."
The Demons finished fifth last year but Barclay said the goal this season was to press deeper into finals.
"Yarram has had a very productive offseason with the strong numbers we've seen at the club in over a decade," she said.
"We look forward to strengthening across the board in game outcomes and off-field bonding."
Churchill best and fairest Maddison Burney will steer the ship at Churchill this season, with Carmen Weaver joining the side from Traralgon in February.
Burney said Weaver "fitted in like a glove" and would play a key role in attack.
She said her side would aim for a top five finish, after finishing just outside the five last year.
Woodside v Rosedale
Woodside is hungry for redemption after a devastating one-goal loss to premier Sale City in last year's North Gippsland A grade grand final.
The Wildcats will be without last year's best and fairest, Holly Johnston, who is expected to miss most of this season due to an injury sustained during finals last year.
While the aim will be a top-five finish, Woodside have been focusing on the basic skills, including footwork and stronger passes, in the lead up to round one.
But the Blues are also in good form, with 2015 premiership shooter Lorelle Low returning to the side to take up a key position in goals.
Bronwyn Tebb will play in attack while Caity Passalaqua will move into defence.
The Blues finished seventh last year.