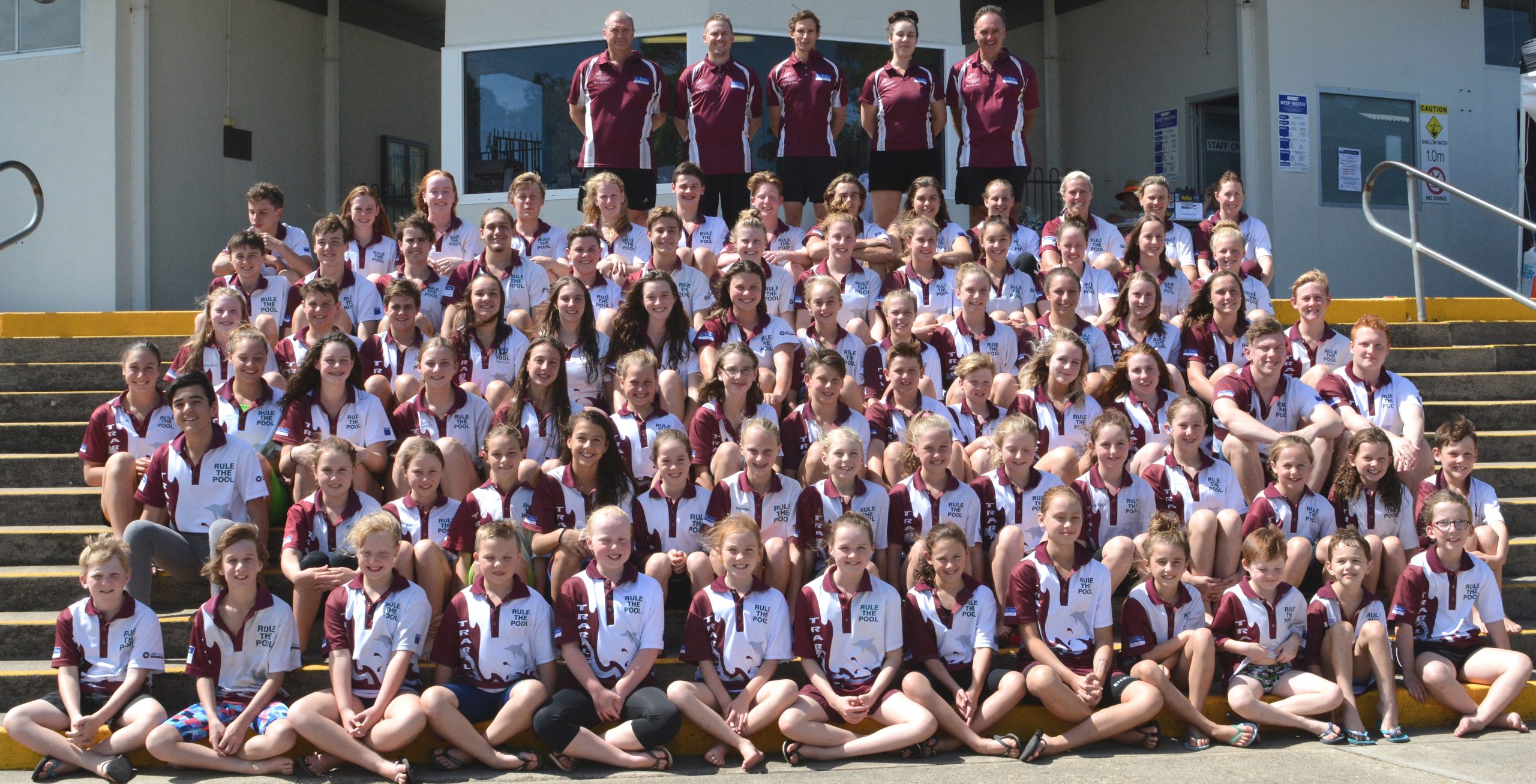 SWIMMING
A 95-member troop helped the Traralgon Swimming Club to a record 19th successive Gippsland Swimming Championships title at the Sale Aquatic Centre last week.
Since its first title win in 2000 the club has seen many changes in swimming personnel but its mantra of "no surrender" has stuck.
The Traralgon Swimming Club accumulated 1982 points over the three-day meet, streets ahead of South Gippsland Bass (1162.5) and Warragul (524).
Led by captains Kieran Georgeson, James Gallagher, Emily Beecroft and Bridget Cain who between them won 11 gold, 11 silver and five bronze medals, the club swimmers won a total of 69 gold, 59 silver and 60 bronze medals.
Three swimmers won individual trophies with Cain taking out the most outstanding female 14-and-over swimmer, Jordyn Cargill the most outstanding male swimmer 14-and-under and sister Molly winning the same award for the female 14-and-under.
Molly built on her week of success with a stunning seven records, joining Paige McLennan with two records and multi-class swimmer Ruby Storm with three.
Four relay records completed the weekend of dominance for Traralgon and senior head coach Brian Ford was thrilled with his charges' efforts.
"The club had a finalist in every event, its senior swimmers swam big numbers of events and our junior swimmers again came home with the Ashley Delaney trophy for the best 14-and-under team," Ford said.
"It was an outstanding meet for our swimmers and parents who supported the team in many various ways to win our 19th Gippsland swimming championships in succession.
"It was another great win for our hard-working coaching panel."
The Traralgon Swimming Club also competed at the recent Victorian Country All Junior Championships at the Melbourne Sports and Aquatic Centre.
With a 35-strong troop, the club boasted the largest contingent of any club in country Victoria.
Twenty-eight of the swimmers made 64 individual finals with 18 swimmers bringing home a haul of 10 gold, 13 silver and eight bronze medals.
The meet was raced over the short format of 50 metre swims for each of the four strokes.
Three swimmers won four medals each including eight-year-old Miley Affleck, nine-year-old Brody Cargill and 13-year-old Xavier Haberl.
Senior head coach Brian Ford was impressed with the results of the team and looked forward to more of the same next season.
"Many of our swimmers were ineligible to compete at this meet as they won medals at State and Country Championships however the remaining swimmers raced hard on the Saturday to make finals and stepped up again on the Sunday for a terrific medal haul," Ford said.
"Overall a great result for the swimmers and the club."