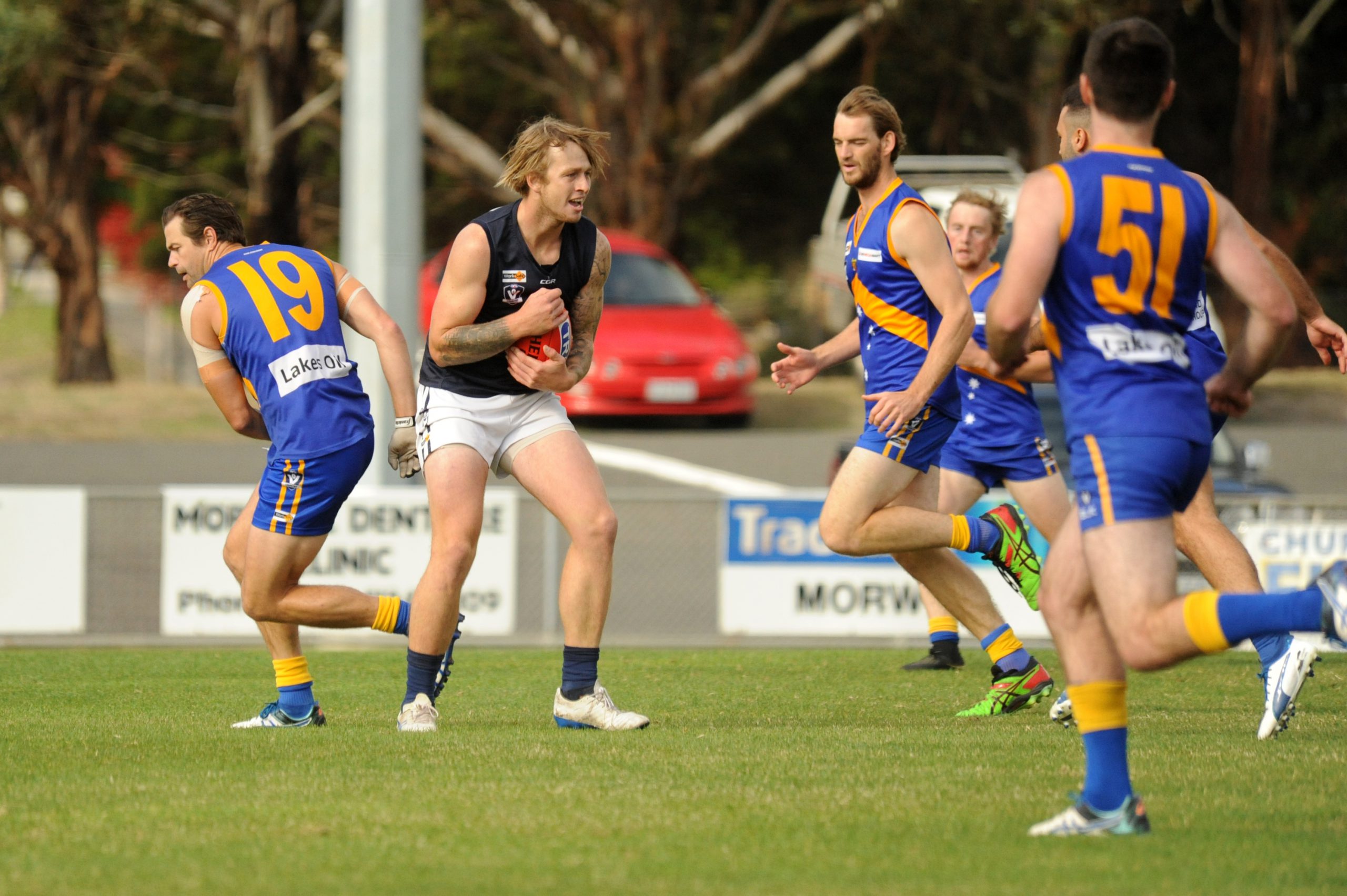 Kate Withers
FOOTBALL
North Gippsland

Qualifying final
Traralgon Tyers United have won through to the semi-final in the North Gippsland Football League senior competition with an impressive win over Churchill for the second consecutive week in the qualifying final on Saturday, 13.6 (84) to 8.12 (60).
Adam Bailey, Scott Zuehlke and Luke Middleton all made welcome returns to the Bombers side and appeared to slot back in with ease, with Bailey and Zuehlke both finding the goals for TTU.
The first half was an intriguing battle and the Bombers scored two straight goals to Churchill's two goals and three behinds to trail marginally at the first break.
TTU continued with the dead-eye kicking on goal in the second and scored five goals and one behind to turn the tide two points in their favour at half-time.
Inaccuracy began to come back to bite Churchill in the third term as they added three goals and two behinds while the Bombers added four goals to snatch the lead and head into the final eight points in front.
TTU made the most of the tide in the run home and added another three goals while keeping the Cougars to five points to run out four-goal winners.
Tim Aitken did the most scoreboard damage for the Bombers and finished with three goals while Jye Neilson snagged two and singles went to eight others.
Churchill will now face reigning champions Sale City in the semi-final this weekend.
Elimination final
Defending premiers Sale City have staged a stunning last-quarter comeback to snatch victory over Rosedale in the elimination final yesterday, 9.12 (66) to 8.10 (58).
The Blues started the game kicking with the aid of a strong breeze at Heyfield and were 11 points up at the first change.
The Dogs made the most of their turn with the tide in the second and flipped the game on its head to overturn the lead three points in their favour at half-time.
The game see-sawed again in the third, and this time Rosedale stretched the margin out to the biggest of the day to earn a handy 26-point buffer at the last change.
The wind that had swept the ground all day proved to be the deciding factor in the end as the Blues teamed home to win by eight points and earn a semi-final showdown with Churchill this weekend.
Evan Johnson and Stuart Buckley kicked three goals each for Sale City in the win while Frazar Brouns did his best to help Rosedale over the line and finished with four goals.