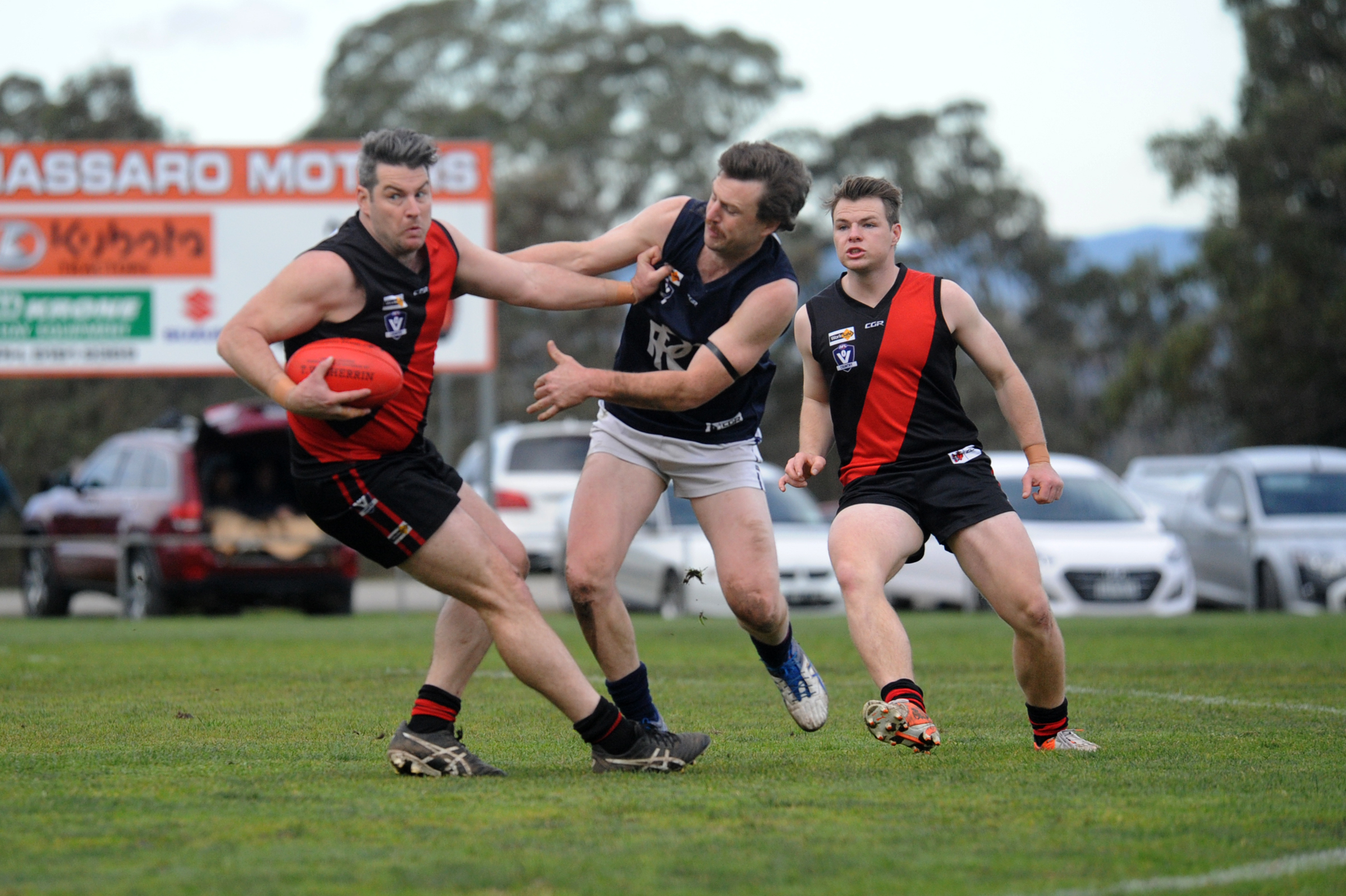 Kate Withers
FOOTBALL
NORTH GIPPSLAND

Second semi-final
After a week's rest reward for claiming the minor premiership, league giants Yarram face Traralgon Tyers United this weekend for a spot in the 2018 grand final.
The Demons took out both games this season.
They were 33-point winners in round 14 but TTU came within nine points in round five.
The Bombers fended off Churchill for the second time in as many weeks at the weekend and coach Michael Duncan said his side was primed for this weekend's test against Yarram.
"We're just really looking forward to the challenge," Duncan said.
"Yarram have been the benchmark of the competition for probably two years and they've only lost the one this year, and at the pointy end of the year if you want success you've got to be able to beat the best."
Adam Bailey, Scott Zuehlke and Luke Middleton all returned for the Bombers on Saturday and slotted back in with ease and Duncan said the Bombers were looking "pretty settled".
"I think everyone put in a good performance on the weekend and I think we'll be unchanged," he said.
Yarram president Anthony Rodaughan said the Demons enjoyed a "solid workout" during training at the weekend and were ready to go for Saturday.
"They trained for about two-and-a-half hours in the sunshine so they were all puffed out, which is what we wanted," Rodaughan said.
"We'll have a full list to select from and the reserves are also playing, which means everyone can play and provides a bit more freedom for selection."
Playing-coach Matt Scholz will not line up this weekend but will coach and has been back training according to Rodaughan, who said the Demons were rightly wary of TTU.
"They've got some great players and their midfield has a fair bit of pace and skill, and the way they deliver into the forward line, especially like they did in the second half on Saturday, was very impressive," he said.
"They're the real deal and both games have been arm wrestles, so we're not thinking it'll be anything different this weekend."
The second semi-final will be played on Saturday from 2.15pm at Cowwarr Recreation Reserve.
First semi-final
Four will become three after this weekend's first semi-final between Churchill and Sale City with the winner earning preliminary final berth, while for the loser it's all over.
Sale City won their way through to this weekend after fending off Rosedale in a see-sawing elimination final while Churchill, after their qualifying final loss to TTU, will be hell-bent on making the most of their second chance.
The Cougars got the better of Sale City in round four and looked a force to be reckoned with on their way to a 47-point win, but the round 13 rematch was a more low-scoring affair and Churchill again took the points – this time by just four goals.
The first semi-final will be played on Sunday from 2.15pm at Woodside Recreation Reserve.