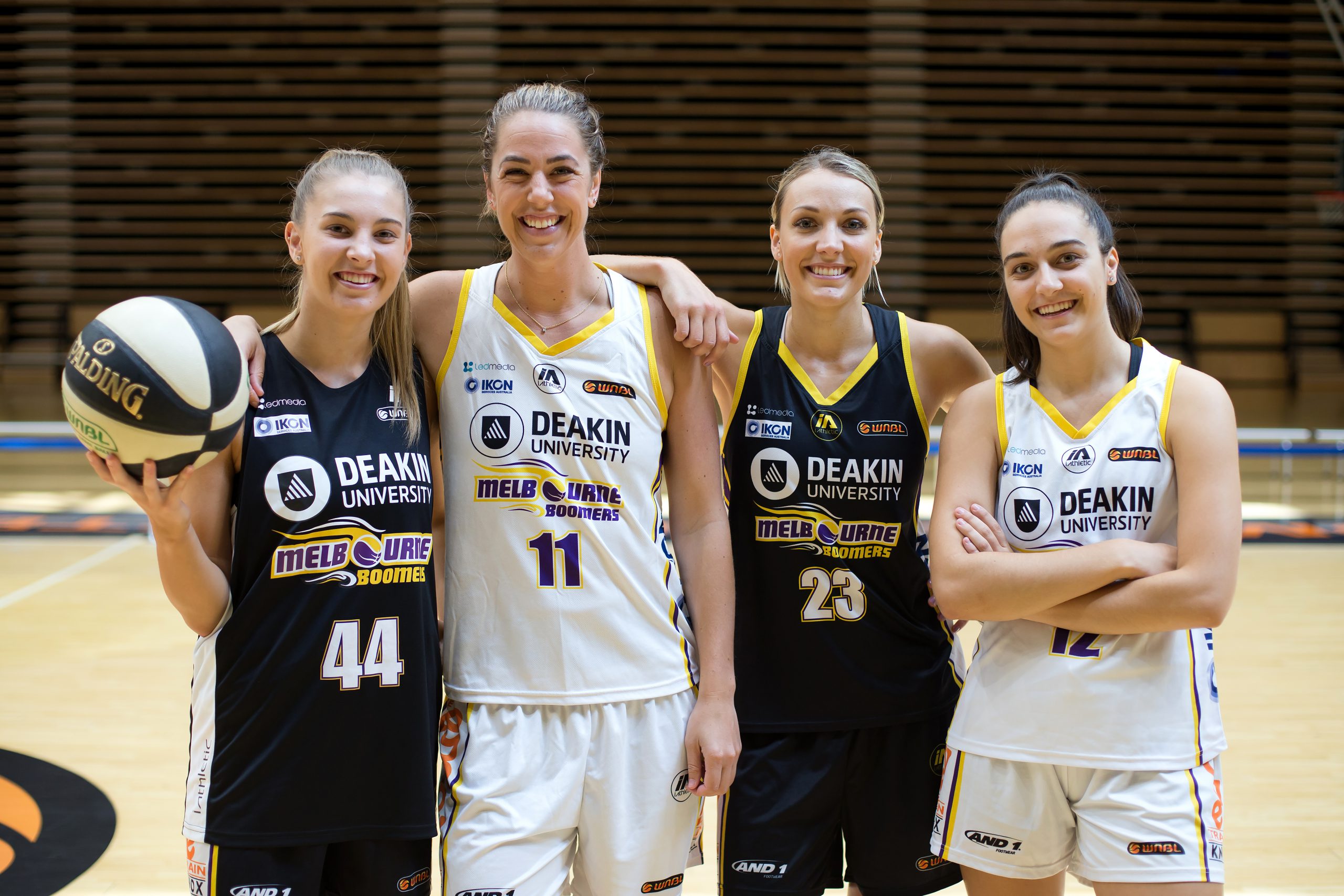 Bryce Eishold
BASKETBALL

Commonwealth Games gold medalist and former Australian Opals star Lauren Jackson recalled the last time she visited the Latrobe Valley ahead of the Melbourne Boomers Triple Crown tournament which tips off in Traralgon on Thursday night.

Jackson, 37, who stands six foot five, hit the court in Traralgon in 2006 during a Commonwealth Games clash against India – a game which she dubbed one of her most memorable regional Victoria games of all time.
"We won game by 100 points," Jackson said.
"It was fun and we were clearly not going to lose the game. For me, I always felt at home going into regional areas and I always play better in those local stadiums."
Jackson grew up in Albury/Wodonga and was born into a basketball family from the get go – her father, Gary, played for the Boomers in the '70s while her mother, Maree, played with the Opals for eight years in the 70s and 80s.
In a career which has a lengthy list of accolades, Jackson received her call up to the Australian women's national team when she was only 16 years old.
She said it was important to give aspiring athletes in regional communities a glimpse at elite sport "in their own backyard" to showcase the pathways available for young and upcoming stars.
"Country Victoria has some of the best athletes and some of the best female basketballers in Australia," Jackson said.
Her words come only days out from the inaugural Melbourne Boomers Triple Crown tournament – a state government-led initiative over three years through the support of the Latrobe Valley Authority.
Melbourne Boomers general manager Justin Nelson said the club was keen to tap into the region at a grassroots level following a positive response during a number of school-based clinics earlier this year.
"On our regional trip to Gippsland where we conducted clinics this year more than 300 young boys and girls signed on as members for this season," Nelson said.
"This highlights the importance of the region for the Boomers and Gippsland is a high priority for us to not only attract supporters, but also to develop future WNBL players."
The Boomers will take on the Bendigo Spirit in three games across four days, starting at Traralgon before heading to Maffra on Friday night and Warragul on Sunday.
Local young guns Chelsea D'Angelo, Jade Melbourne and captain Jenna O'Hea from Traralgon and Moe's Jaz Shelley – who make up four of the team's key players – are expected to take to the court during the tournament.
"We've got three games but just as importantly the players and coaches will be participating in community and school visits which will further enable everybody to get up close with the stars of our game," Nelson said.
"We value the connections we've already made in the Latrobe Valley and Gippsland, we have four players on our team from the region and our aim is to not only bring preseason games to the area, but to also play regular season home games in Gippsland."
Nelson said the club was looking at the possibly of scheduling home games in the region from as early as next season.
"It could happen potentially as early as next season, it's definitely a plan for us that we would like to bring to fruition," he said. The tournament tips off at 7pm on Thursday at Latrobe Leisure Traralgon Sports Stadium.
For more information, visit bit.ly/2voKraI.