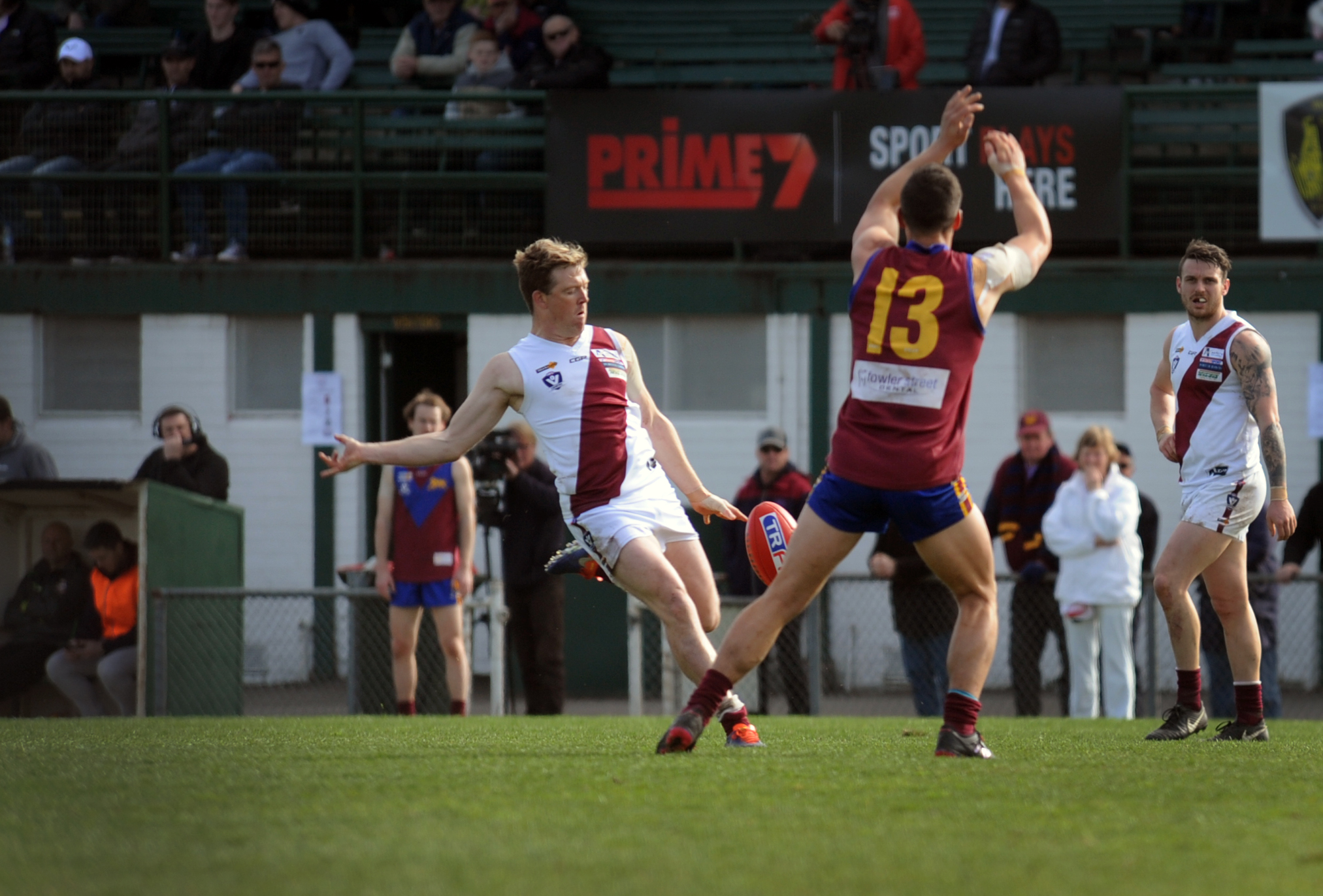 Kate Withers
Preliminary final
There is only one spot left in the 2018 Gippsland League decider and the winner of this weekend's preliminary final between Maffra and Traralgon will face the buoyed defending premiers Leongatha in the final dance next weekend.
Belief is at an all time high in the Maroons camp after they sent Sale packing in straight sets in Sunday's semi-final.
"We didn't start slowly but we sort of lost the territory battle in the first quarter. They had a lot more inside 50s early but our backline held up really well and weathered the storm really well," Traralgon coach Mark Collison said.
"Both sides were fairly inaccurate early on so as the game calmed down we got into a groove and we were really strong after that."
Maffra, who suffered their biggest loss since 2012 at the hands of defending premiers Leongatha, won't be fronting simply to let a grand final berth go begging.
The last time the sides met in round 17, the Eagles were at their indomitable best and piled on 16 goals to Traralgon's five, but Maroons coach Mark Collison said he "took nothing" out of the game a fortnight ago given how far his side has come.
"We had a lot of injuries that day and were under done but I thought we still held on really well until half-time, so … we're completely different even though it was a short time ago," he said.
Collison is among several key players to have made a return to the line up since round 17 and he said Traralgon were building at just the right time.
"At this time of the year I think we've got a lot if improvement left in us and we're showing that. We're getting better each week which is a good sign," he said.
Talented teen Chance Doultree made his debut one to remember for the Maroons at the weekend, and while not a certainty to retain his spot for the preliminary final, made all the right moves.
"Chance was pretty impressive for a 15-year-old. To play his first game in a final, and he had a lot of moments where he was important for us, he played up forward and was very busy, quick and hard at it," Collison said.
"We've got to manage the bodies and we'll hopefully have a big session Thursday night and touch on a few areas that we want to get some improvement from."
The preliminary final between Maffra and Traralgon will be played at Moe's Ted Summerton Reserve from 2.20pm on Saturday.
A previous version of this story listed the match location as Morwell Recreation Reserve. The story has been updated to correct the error.