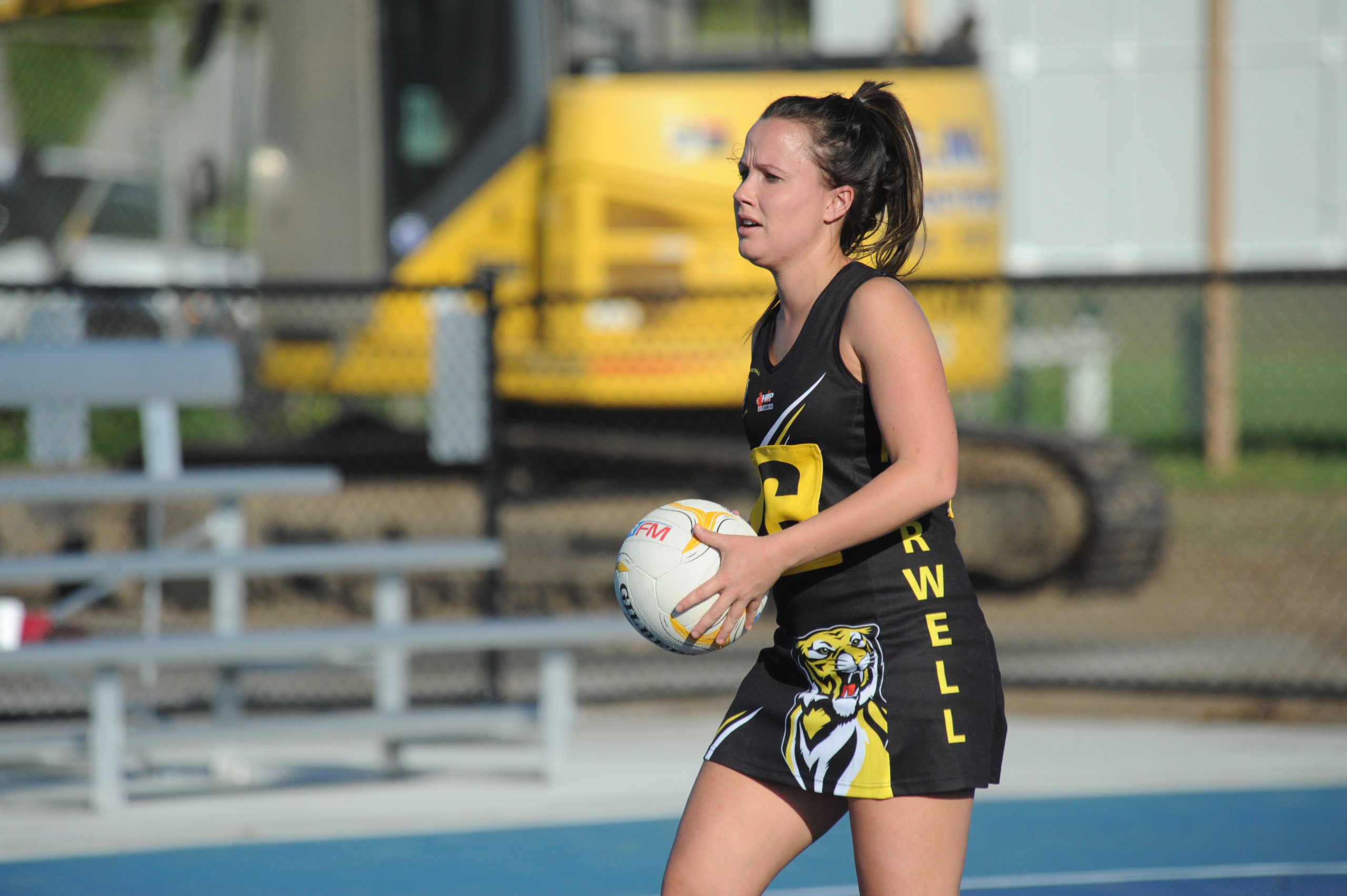 Kate Withers
Preliminary final
Moe coach Peter Moody witnessed Morwell's 28-goal loss to defending premiers Traralgon at the weekend but knows the Tigers will come out swinging against his Lions in the A grade preliminary final this weekend.
"I have absolutely no doubt that Morwell will throw the kitchen sink at us on Saturday," Moody said.
He earmarked Tigers defender Courtney Garth as a potential source of danger for goaling Bella Hodgson and Georgia Moody.
"Courtney is one we're concerned about. Her height and athleticism troubles us a little bit in the goal circle," he said.
"They've got really good players throughout the court but I think it'll be won in the midcourt this weekend."
The Lions won through to the last hurdle before the decider with an impressive 19-goal win over 2017 grand finalists Drouin.
"It was a good win," Moody said.
"I think unfortunately for Drouin, they were a bit undermanned and that left a hole that we were able to take advantage of.
"They had an inexperienced goal circle, which actually performed really well but our girls got their confidence up and starting moving the ball and with our more experienced goal circle we were able to take full advantage."
Morwell captain Rachel Allison, who didn't play against Traralgon due to a neck injury, said her side simply "could not compete" with the Maroons on Sunday but hoped they would be back on their game this weekend.
"I think it'll be a really good game. We watched them against Drouin and they're a very calm, skilful team," Allison said.
"It's similar to how we play – not very fast but methodical in the way we play so it'll be a really good game.
"We match up really well across the court so it should be really interesting."
Allison will likely play this weekend against Moe while Casey Sherriff, who missed with back soreness, is "a chance" to take the court.
For the Lions, a win would mark the club's first A grade grand final appearance.
"We've spoken about how we've got a chance to create some history for the club. A Moe team has never made it through to the A grade grand final," Moody said.
"How they handle the occasion will also determine how we go."
The A grade preliminary final will be played on Saturday at Moe's Ted Summerton Reserve from 2pm.
A previous version of this story listed the match venue as Morwell Recreation Reserve. The story has been updated to correct the mistake.