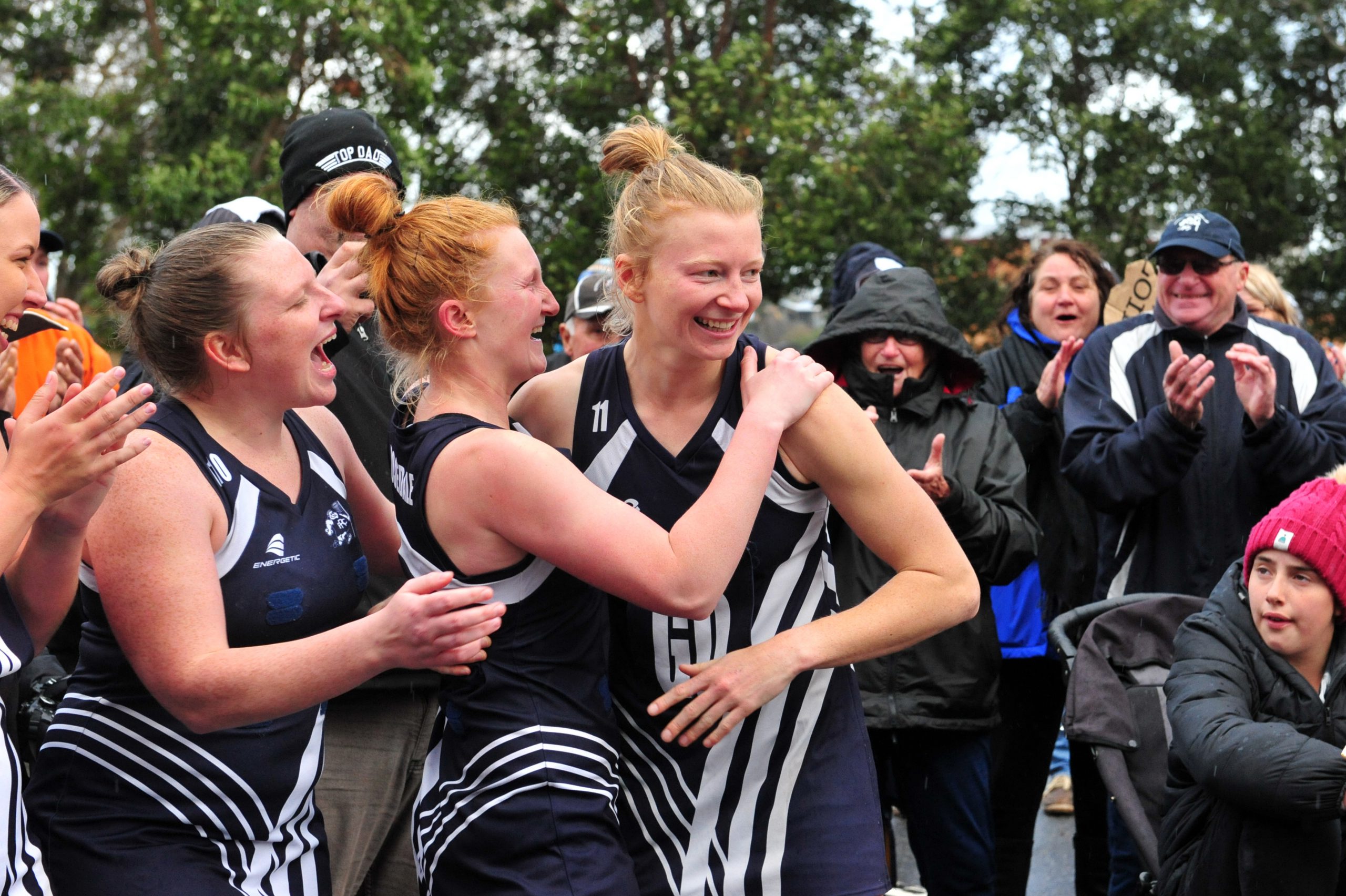 Kate Withers
NETBALL
There is a distinct family flavour about Rosedale's A grade premiership team and sisters Amy and Megan Harrison are it.
The sisters, who have played in two A flags together, are in their 10th season with the Blues.
"This win is probably the sweetest one yet, easily," Megan said of her side's flag win on Saturday.
"We had that draw against Churchill and it's always such a hard game against them, so it's always sweet against Churchill just because of how hard it is.
"They played the most consistent they've played all season, I think."
Despite playing at different ends of the court, Amy and Megan admit to knowing each other's games "inside out".
"I know when I get the ball where Megan is going to be, so it makes it pretty easy when we're at opposite ends to transition the ball," Amy said.
As the younger of the two, Megan has no shortage of admiration for her big sister.
"Amy hit A grade before me and she's been player a lot longer than me," she said.
"If I can play like that one day I would be so happy."
The presence of her sister is especially comforting for Amy, who seems to be at her best with Megan by her side and has won best on court in both grand finals they have played in together.
"I'm totally OK with that. We're both just so stoked," Megan said.
"It's just awesome. It'd be sweeter than me ever getting it."