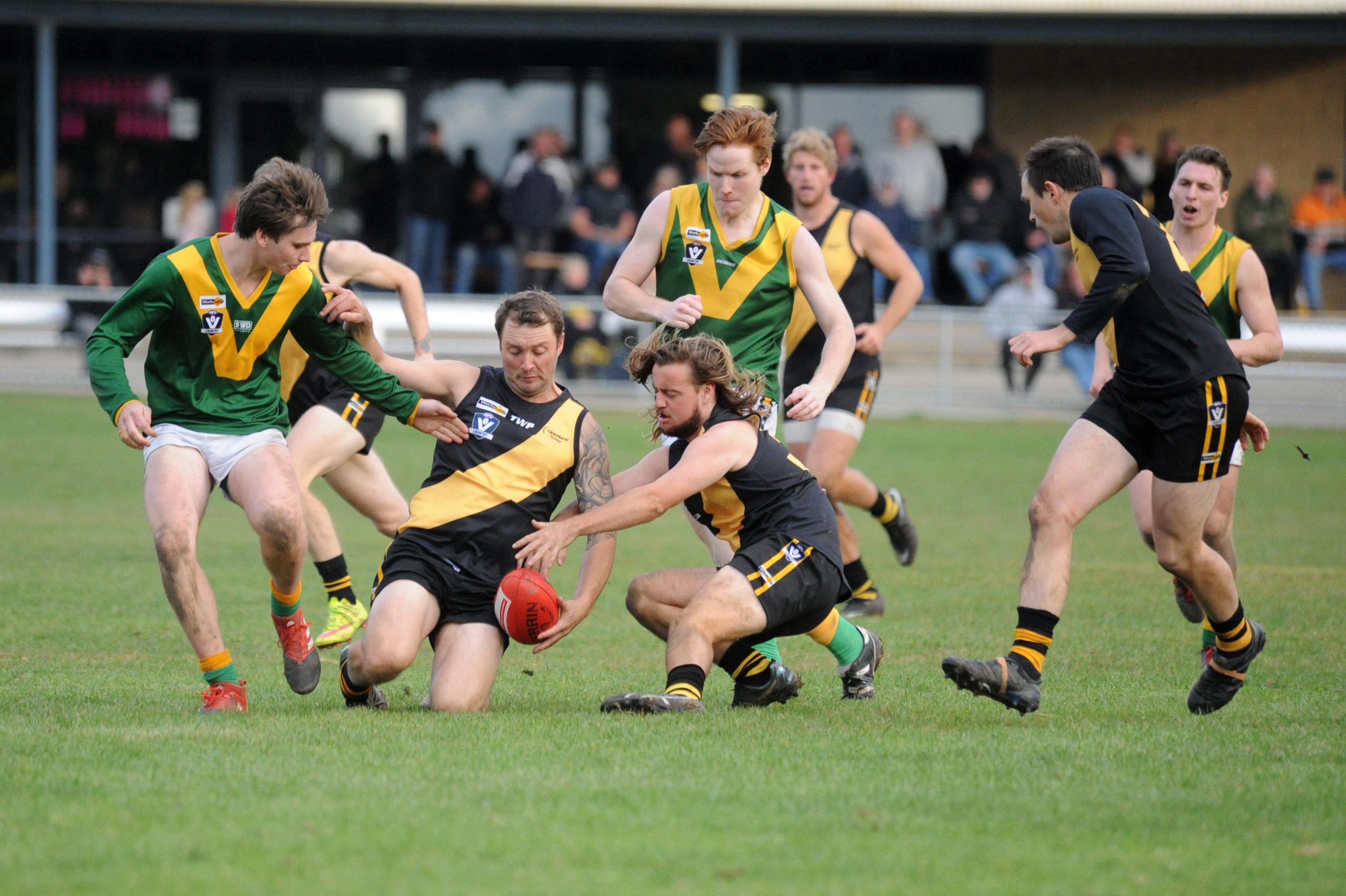 Kate Withers
FOOTBALL

HILL End Football Netball Club president Simone Clymo has warned the club could fold if a merger between the Mid Gippsland and Alberton Football Netball Leagues goes ahead next year.

It comes after AFL Gippsland last week released its Leagues and Competition Review Final Recommendations report and said it would push forward with the merger of the two leagues.
Speaking to media on Monday, AFL Gippsland region general manager Ben Joske said the merger was "still going ahead" despite "a little bit of push back" from Mid Gippsland League clubs.
Joske acknowledged the merger would mean increased travel for Mid Gippsland clubs, but said "I don't think it is that significant when it comes to the six clubs over in Alberton that will be able to survive next year".
However, Clymo said there was a "high chance" Hill End would fold if the club was forced to play in the new Central and Southern Gippsland Competition.
"Like many clubs, there's been comments that the new competition could potentially force us to fold, which is why we're fighting so hard against it," she told The Express.
Hill End faces an additional 237 kilometres per year of travel under the new league, which Clymo said would leave the club struggling to field seniors and reserves football sides.
"The increased travel will impact us significantly. We've got players coming from Melbourne and all around the place, and to ask them to go that extra distance, they'll probably source another club," she said.

"We already struggle to field a reserves team and if we had to go over there it could be us that folds to save Alberton, which is not the way to go and people are already talking about leaving.
"The main focus has been to save the Alberton league and apparently we're going to be the ones to save it, but [AFL Gippsland] are not thinking about the Mid Gippsland league."
However, Joske said AFL Gippsland had "tweaked" its recommendation and maintained it was focussed on "try[ing] to develop a competition for all 15 teams to be able to compete".
Yarragon yesterday confirmed it would accept AFL Gippsland's recommendation it join the Ellinbank and District Football League, and Clymo said Hill End would consider "following Yarragon".
"Our first and foremost preference is to stay with the Mid Gippsland Football League, and it not, then the directive is that we'd be better off going to Ellinbank," she said.
"We'll either fold or go to Ellinbank but the new league will kill us."
Clymo also raised concerns about the impact the new league would have on junior numbers at Hill End.
The club this year fielded sides in the Central Gippsland Junior Football League's under 10, under 12 and under 14 competitions.
"Junior-wise, parents going to footy and netball are getting more scarce and you've only got to look to see there's just not that following of parents anymore," she said.
"It's unrealistic for AFL Gippsland to think that parents and kids are going to travel that far that early in the morning."
She also said the broader community at Willow Grove would be impacted if Hill End was to fold.
"Ours is a community club and we run three days a week all year, so we're open to the community of Willow Grove and surrounds on Friday night," she said.
"We have up to 100 people for weekly dinners and on Sunday we do take away, but if we fold, the hub of Willow Grove would no longer exist.
"It's not just a footy club."
Clubs have until tomorrow to lodge an appeal against the recommendations with AFL Victoria.

The Yarragon Football Netball Club has accepted AFL Gippsland's recommendation it leave the Mid Gippsland Football League and join the Ellinbank and District Football League.

In a statement, the club confirmed its members had, "with a heavy heart and some sadness", voted in favour of the recommendation.
"This report of recommendation has caught many by surprise, especially with the time frame for response," the statement reads.
"It may seem that the decision by YNFC has been hastily made, however, in this case a move to the EDFL has been discussed and debated for several years."
The club also confirmed it had been considering a move to the EDFL prior to the release of AFL Gippsland's draft recommendations.
"The statistics released in the report has only reinforced what most of the club has been thinking for some time, and with the overwhelming majority in favour of a move to the EDFL, the club will push on and apply for a move even if the whole recommendation report fails," it said.

The Traralgon and District Cricket Association has finalised its junior draws for the 2018/19 season.
Seventy-five per cent of games will be played in Traralgon, with Glengarry and Toongabbie set to host games as part of a home and away schedule.
The under 10 will consist of 10 teams with 10 games while the under 12 competition will be comprised of six clubs.
The under 14 competition will also have six teams allowing for a home and away draw that includes T20 and 40-over games, and the under 16 competition will be run using a similar format.
All teams will have the opportunity to play 10 games for results in the season, with the under 12, 14 and 16 competitions playing finals.
A number of TDCA coaches also recently completed the level one community coach accreditation program provided by Cricket Victoria.
"We had 11 coaches do the course and it's about developing clear direction when it comes to broadening the capability of coaches," TDCA vice-president juniors Greg Bramwell said.
"We wanted to be more professional and improve the quality of our coaches."
He also said while the loss of five clubs had impacted the TDCA, it was still in a strong position across all grades of cricket, particularly juniors.
"We scheduled 121 games in total, 36 under 10 games, 36 under 12 and 20 under 14 and 20 under 16 games," he said.
"We're quite confident all those games will go ahead and the clubs are committed to those games, so that's a lot of cricket.
"There is also a girls team being put together by Gormandale which will filter into the under 14 or 16 and will be available for junior country week."
The TDCA will host a family day Big Bash tournament on Sunday at Duncan Cameron Park from 10am.
GippSport will be on hand while StreetGames and Cricket Victoria will also be running coaching at the nets.