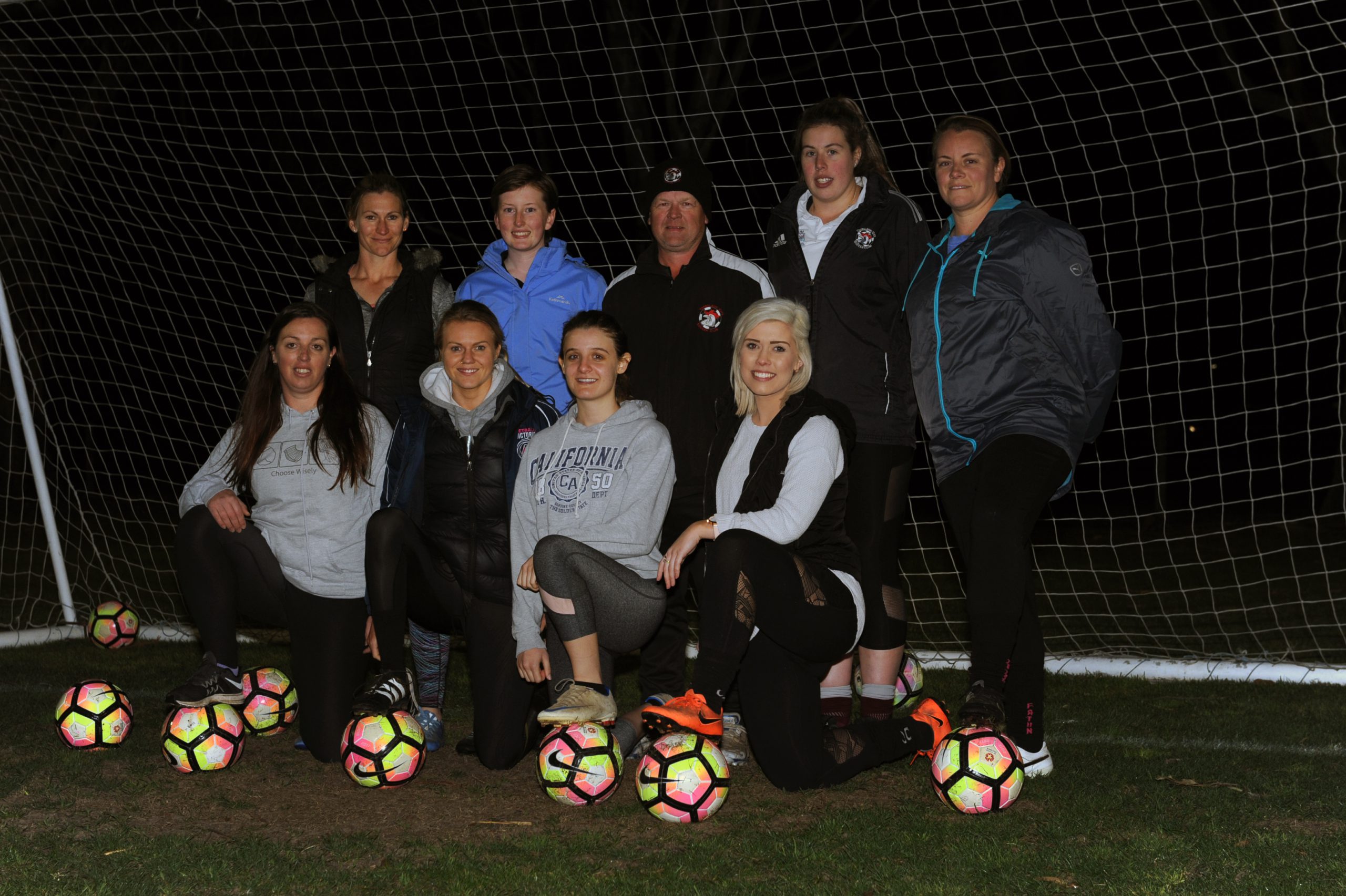 Kate Withers
SOCCER

The Traralgon City Soccer Club will mark its 50th anniversary in style this weekend, and if everything goes according to plan, the Roosters' women's side could celebrate with the league triple.
A dynasty began in 2016 when the Roosters took out the league championship and Browne-Huizer Cup double under coach Duncan Hanlon.
The momentum carried through to 2017 and the side won the league and finals series double.
This year, for the first time, the Roosters are eyeing a clean sweep of the competition and will face Fortuna in the cup final tomorrow in a bid to complete the triple treat.
Coach Duncan Hanlon was lucky enough to inherit a "pretty special" playing group when he took over the helm in 2014.
"In my second year in 2015 when we made the finals series, I thought 'we've got a pretty good group of girls here'," Hanlon said.
"The culture between all the girls is fantastic. They just seem to click and really bond and they've got something pretty special.
"In my tenure I've had seven or eight players that have been with me the whole time, since day dot, and I guess I've just been really lucky in that way."
Hanlon said the side's success had uplifted the entire club.
"This year is the 50th anniversary of the club and because our senior men have never won the league, when the girls first won two years ago it was massive," he said.
"This year I wasn't going to coach and sort of got talked into doing it because it was the club's 50th so I said 'okay, let's go and see if we can win three-in-a-row'.
"In the end, it's all worked out and we've achieved what we wanted to achieve, so let's hope we can get that third one to top it off."
Hanlon admitted there was "definitely a lot of pressure" on the side to complete the triple treat at the expense of Fortuna in tomorrow's final.
"We could have Annie Lietzau out, who was our captain, so that's kind of hurt us a little bit because she's one of the dominant ones in the midfield along with Kate French," he said.
"It'll be another tough game like it was in the final on Sunday, but one good thing is that Fortuna haven't been able to score us against this year, so let's hope it stays that way.
"Maybe we can grind it out and get a sneaky goal like we did on Sunday, but they'll be hungry and won't want us to win all three."
The Browne-Huizer Cup final will be played tomorrow at Latrobe City Sports Stadium from 2.30pm.