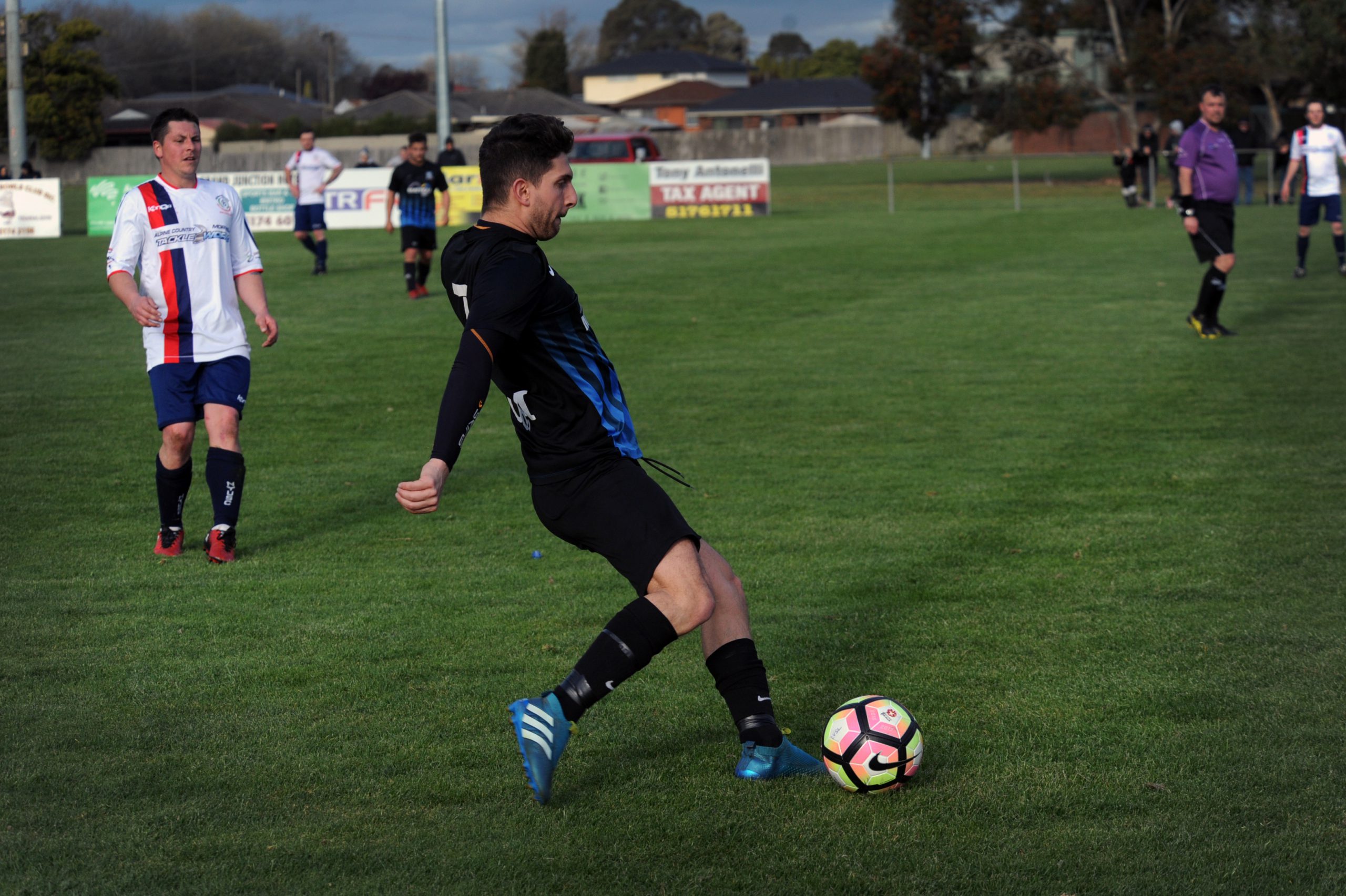 Laurie Williams
SOCCER
LVSL

Reserves
Monash v Fortuna
An own goal by a Fortuna defender at 26 minutes gave Monash an unexpected win in the reserves to take out their first premiership.
Scores were locked at 0-0 until the defensive error.
Monash were up to the task of keeping out the league champions and it came down to an own goal to decide the final result,1-0.
Matt Shelley of Monash was awarded the best player medal.
Womens
Traralgon City v Fortuna
In a dramatic match between the LVSL two best women's teams, Traralgon City and Fortuna, it came down to extra time to decide the eventual winner.
After a 0-0 final score line, extra time was played with Traralgon City eventually getting a break at five minutes into the second quarter through Jude Carpenter.
The win gives the Roosters the league championship and grand final double and also their third successive premiership.
Traralgon City's Samantha Cavanagh was awarded the best player medal.
Second division
Fortuna v Monash
An early goal at two minutes by league leading goal-scorer Graham Blaquiere gave Fortuna a good break over Monash.
The Lions went further ahead just before half-time when Blaquiere scored his second to give them a 2-0 lead.
Monash put the pressure on Fortuna in the second half and didn't allow the Lions to increase their lead.
Big Don McDougall threw a scare into the Fortuna camp when he clawed back a goal for Monash at 79 minutes but Fortuna hung on to win the league/premiership double 2-1.
Mark Pavich of Fortuna was named man of the match.
Cup previews
(Seniors) Battle of Britain Cup
Tomorrow night marks the final of the four cup competitions and Traralgon City will face up to Moe in the senior Battle of Britain Cup.
Traralgon City will be going for back-to back cup wins and will be chasing their seventh title while Moe are going for number six with their last coming in 1989.
Moe have had to play three qualifiers to get to the final with wins over Trafalgar 2-0, NYU 2-1 and Falcons 1-0.
Traralgon City played only two qualifying finals after having a bye in the first round and defeated Olympians 1-0 and Monash 3-1.
The Battle of Britain Cup will be played on Friday night from 7.30pm.
All cup finals will be played at Latrobe City Sports and Entertainment Stadium tomorrow.
Reserves (Shopwell Trophy)
The Shopwell Trophy between Churchill and Fortuna Churchill will be played at 5pm.
Second Division (Nan Bosma Cup)
The triple crown is up for grabs for Fortuna as they fight it out against Olympians.
Fortuna have already taken out the league title and grand final and will be seeking the Nan Bosma Cup to add to this year's spoils.
The Nan Bosma Cup will be played at noon.
Women (Browne-Huizer Cup)
Traralgon City and Fortuna will go head-to-head again for the Browne-Huizer Cup.
The sides met in last week's grand final which went the way of Traralgon City but Fortuna will be fighting to take at least one trophy away from the Roosters.
Traralgon City won it in 2016 while Fortuna are going for a repeat after winning last season.
The Browne-Huizer Cup will be played at 2.30pm.