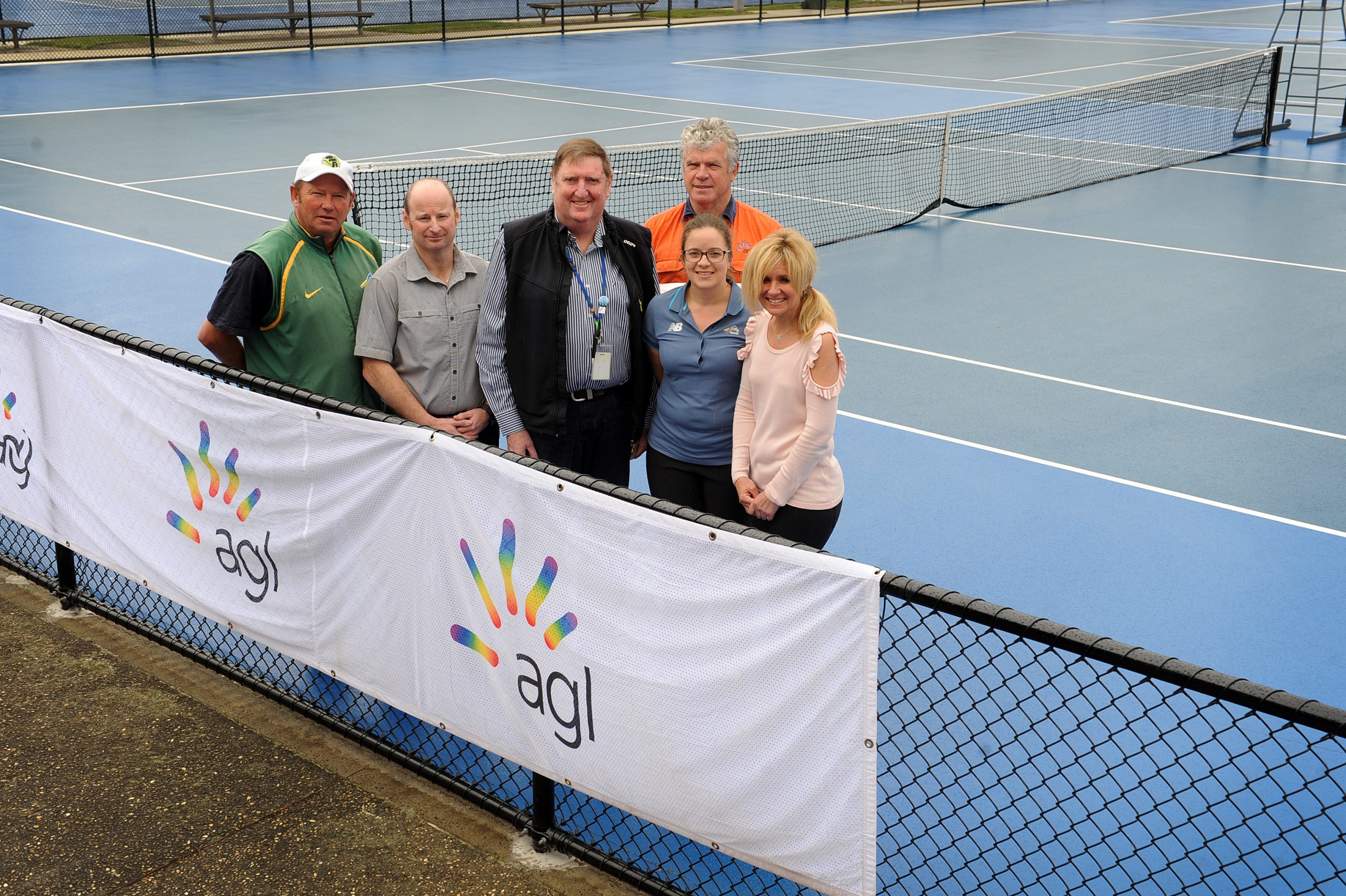 Kate Withers
TENNIS

The Traralgon Tennis Association will be awash with rainbow colours next weekend when the first Pride in Tennis event is held during the Traralgon Challenger.
Former Australian tennis star Jelena Dokic will open the Pride in Tennis event on Saturday, October 20 in a day dedicated to the lesbian, gay, bisexual, transgender, intersex and queer (LGBTIQ) community.
Traralgon Tennis Association manager Susie Grumley said she was inspired by the Gippsland Pride Cup to bring something similar to the tennis community.
"Attending the Pride Cup forum in Gippsland and listening to the stories from LGBTIQ people and their families made me think about how we as a sporting club could help," Grumley said.
"A lot of LGBTIQ people are faced with exclusion and bullying in their everyday life and this is even greater on the sporting field.
"I believe that all members of our community should be able to feel confident and happy to participate in sport at any level without feeling that they will be excluded or isolated."
The Pride in Tennis event will be supported by Latrobe City Council, AGL Loy Yang, Latrobe Regional Hospital, Tennis Victoria and Tennis Australia.
Tennis Victoria senior participation leader Tanya Mason said the Pride in Tennis event was the first of its kind in the sport.
"Tennis Victoria and Tennis Australia are incredibly pleased to be involved with this great initiative by the Traralgon Tennis Association," Mason said.
"It's important for communities to understand that tennis is a sport for everyone for life, no matter your gender, your race, your sexual orientation or ability.
"The fences are there to keep the balls in, not the people out."
AGL Loy Yang general manager Steve Rieniets said AGL Loy Yang was proud to support the Pride in Tennis event.
"I congratulate Susie [Grumley] and all those supporting this event for their passion and hard work in ensuring our community continues to promote itself as one where people can feel free and safe to be their true selves," Rieniets said.
A community forum will precede the event on Wednesday, October 17 and feature an education session from Proud2Play and guest speakers including transgender athlete Hannah Mouncey.
For more information or registrations, visit eventbrite.com.au and search Pride in Tennis Traralgon.