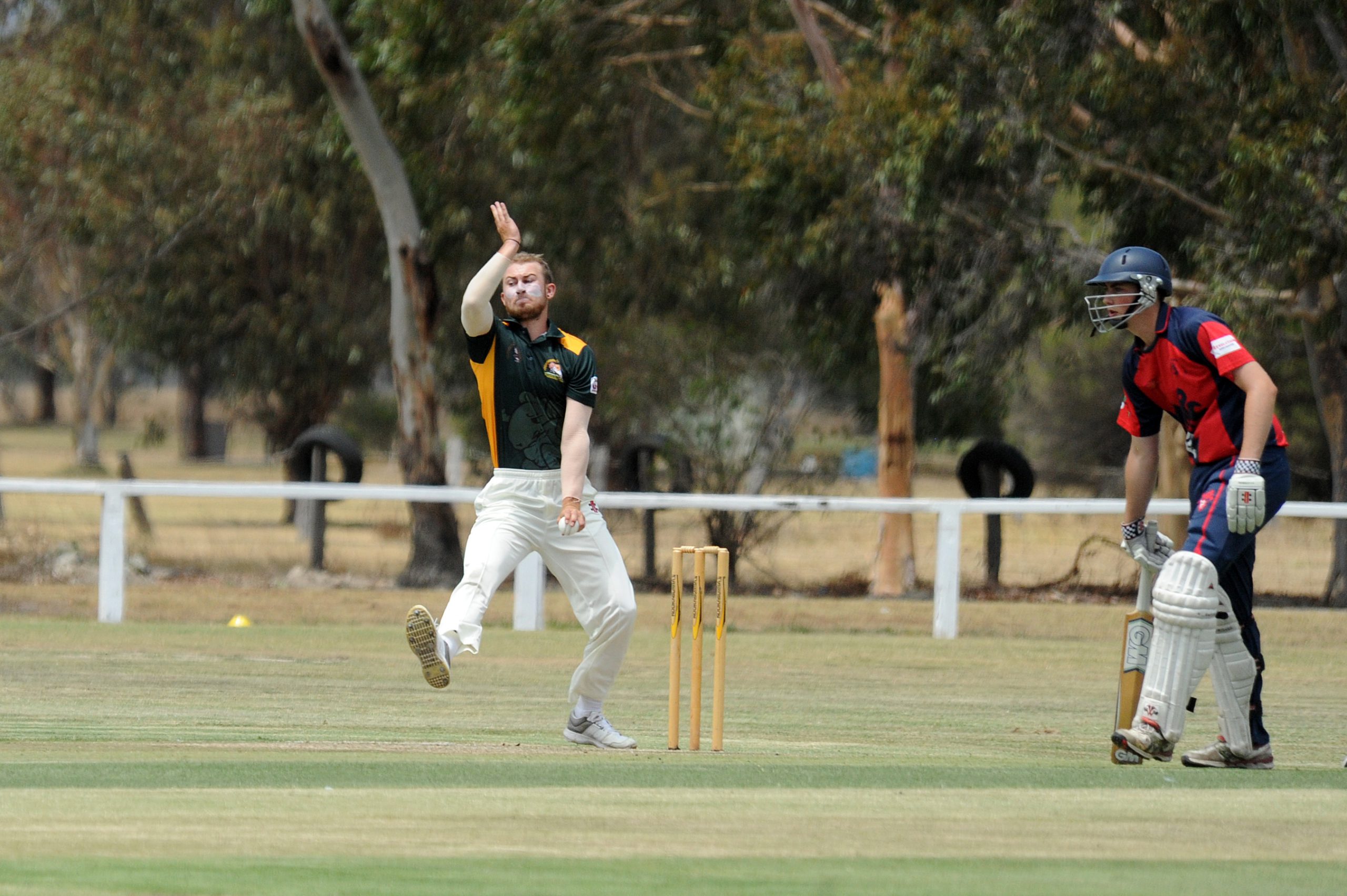 CRICKET
TDCA
Toongabbie have strengthened their premiership chances with a hard-fought win over Imperials on Saturday.
The Rams won the toss and decided to bowl in a move that appeared to be a risky one as Imperials went on to post a healthy 213.
Danny Revis continued his good form and chipped in with an impressive 68 while Ryan Morley batted well and contributed 58.
Toongabbie showed they are the real deal and used 48 overs to reach the target but never looked in trouble along the way.
Connor Hughes remained in terrific touch and was unlucky to miss out on a maiden TDCA century after being run out on 95.
Sam Ellis was also pivotal and made 43, as was Zac Russell who chipped in with 35.
The Rams hang onto second spot on the TDCA A grade ladder, four points clear of Gormandale.
Rovers v Glengarry
Rovers have started their 2019 with a bang thanks to a resounding victory over Glengarry and their first for the 2018/19 season.
Winning the toss, Rovers had no hesitation in batting first.
Justin Little was superb against his former club and top-scored with 56.
Hayden Willaton was also key and contributed an important 47 while Ewan Williams was outstanding with 50 and Dougal Williams made 38 to help Rovers post 9/212.
Mitchell Sharp was the best of the Glengarry bowlers and finished with 3/32 while singles went to Cam Graham, Sam Fox, Michael Dicorletto and James Porter.
The Rovers bowlers dominated from the start and skittled Glengarry for 87 in the 35th over.
Darion Duncan and Ewan Williams both starred and took three wickets each while singles went to Jack Lynch, Justin Little and Tyron Bramwell.
Ex Students v Gormandale
Reigning premier Ex Students dismantled Gormandale on Saturday and showed why they are still the side to beat in season 2018/19.
The Tigers won the toss and batted and were completely outplayed in the one-day fixture.Chris Lehner (24) and Travis Switzer (22) were the top contributors as Gormandale were all out for 88.
The Sharks are now unbackable favourites to win another title. The inclusion of Rob Voss back into the A grade side after being coaxed out of retirement has proven to be key for the defending champions. Voss took a phenomenal 3/16 while Jimmy Pryde was equally outstanding with 3/12.
Ex Students needed 17 overs to meet the target and cruised to victory with eight wickets in hand. Jordy Gilmore finished on an unbeaten 44 and Jackson McMahon made 27.