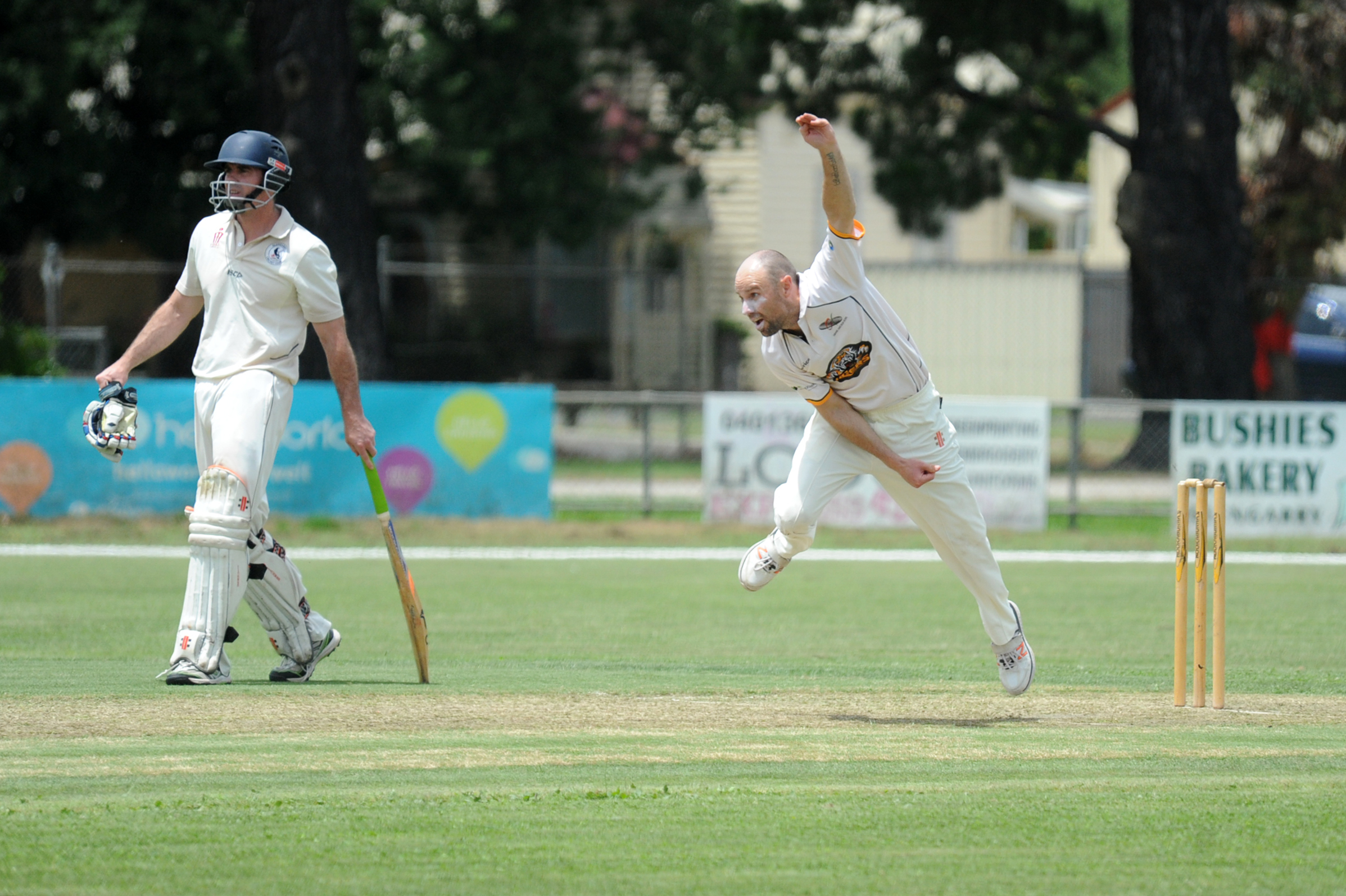 Kate Withers
The finals race in the TDCA has taken an unexpected turn with Gormandale going down to Imperials on day one last Saturday.

However, with a lot more cricket to go this weekend anything could happen on the final day of round 13.

Imperials v Gormandale

Imperials will recommence this Saturday nine wickets down with a 46-run lead after an inspired bowling performance by Joel Randall set up a day one win last weekend.
Imperials will start the day with Brett Chapman and Brad Sizeland at the crease so they still have two recognized batsmen in for the 10th wicket.
However, after losing late wickets last Saturday, Gormandale have been let back into the match.
Adrian Burgiel was missing on day one and the big-hitting champion will relish the opportunity to try and get his team into a position to win reverse outright, so Imperials' last wicket partnership needs to bat for as long as they can.
There is no doubt this game will go deep into day two and seeing as both teams boast big match winners with bat and ball there will be an exciting 80 overs of cricket at LVBS Oval this weekend.
Rovers v Ex Students

Ex Students are in the box seat to defeat a young Rovers team who had no answers for the Stockdale brothers last week.
With Rob Voss subbing in this Saturday a great test awaits Dougal Williams' Rovers.
Justin Little is quickly becoming a very good player and will no doubt welcome the challenge of taking on some quality bowlers when he opens the batting this week.
The young gun will need to bat time against the might of the Sharks' opening bowlers to give the Rovers middle order a chance against the older ball.
On the flat Duncan Cameron Park wicket there will be plenty of opportunities for aBattle: Gormandale's Shaun Barbour and his teammates face a tough task against Rovers on day two this weekend. file photographll of Rovers batsmen to get a good score.

However, it certainly won't be easy and with 290 already on the board Lee Stockdale will be setting aggressive fields and applying pressure all day so a great challenge awaits the home side.
Toongabbie v Glengarry

Toongabbie are also in a strong position, posting 243 on day one of their clash against old rivals Glengarry.
The wicket, the extra pace and the fast outfield suits the Glengarry batsmen better than Hayden Ross-Schulz who has had a lean year by his standards so far this season.
Ross-Schulz will be crucial if Glengarry are to get the win but a team effort is still required when chasing such a big score.