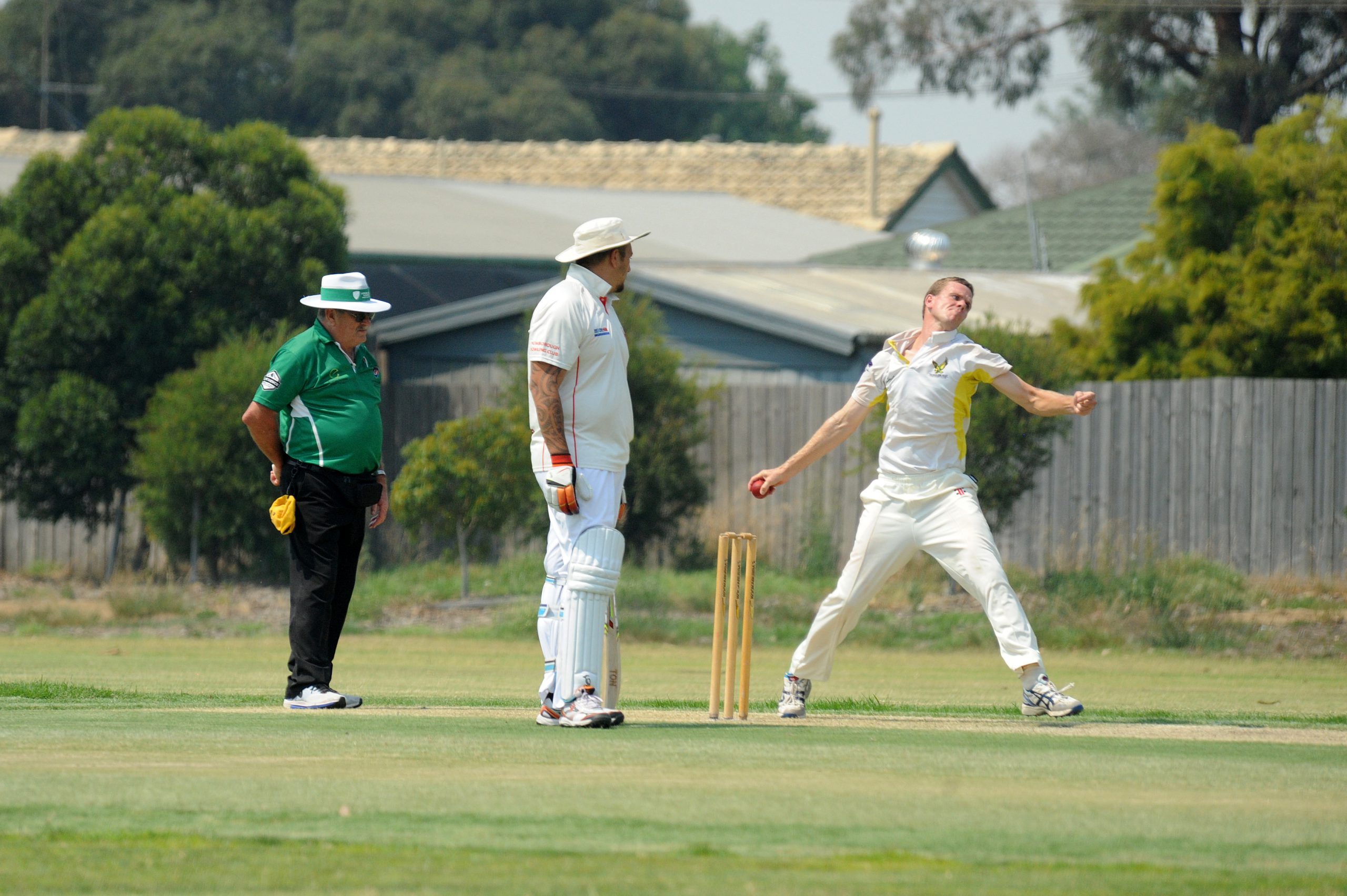 CRICKET

LVDCL A Grade

Traralgon West v Centrals
It will be a race for the minor premiership after a promising performance by Centrals at the weekend, dismissing Traralgon West on day one for 6/105.

Centrals and Latrobe sit equal on the A grade ladder, five points ahead of Trafalgar and nine ahead of Jeerlang-Boolarra who round out the top four.
While the top four is set in concrete, there will be a battle for the minor premiership as day two of round 14 action resumes this weekend.
Centrals took to the crease early on day one to 6/105 before declaring at Jack Canavan Oval after a disappointing result by sixth-placed Traralgon West.
Tim Howe (16) was the only Traralgon West batsman to make double figures while Corey Pollard (45) posted Centrals' highest knock.
Trafalgar v Latrobe

Trafalgar will take to the crease on Saturday to get the run chase underway against Latrobe who made 6/222 after 85 overs on day one.
The decent knock was thanks to consistent performances by Steven Freshwaters (25) and Jamie Coltman (45) and a top score of 49 by Ben Zomer.
But it was an impressive team effort for the away side at Burrage Reserve with Ronnie Chokununga (22), Hayden Kimpton (33) and Anthony Bloomfield (22) who also contributed to Latrobe's top knock.
The game could be a close one, however, with both teams only separated by five points and one position on the A grade ladder.
Rhys Holdsworth registered the best bowling performance for the away side with four maidens and three wickets from 22 overs.
Play between Trafalgar and Latrobe will resume on Saturday from 11.30pm.
Yallourn North v Jeeralang-Boolarra

Jeeralang-Boolarra would be happy with their performance after dismissing Yallourn North for 173 after 75 overs on day one.
The away side took to the crease to make 1/42 after 12 overs after opener Brett Duncan (14 not out) and Ben McCormack (11 not out) contributed to the run case.
Ossy Brennan was caught by Curtis Howell for 11.
Yallourn North sits outside the top four and will not make the finals, while the Jeeralang-Boolarra will likely remain fourth when the side heads into finals mid next month.
Jeeralang-Boolarra will head to Yallourn North's McGregor Reserve on Saturday with play to start from 11.30am.