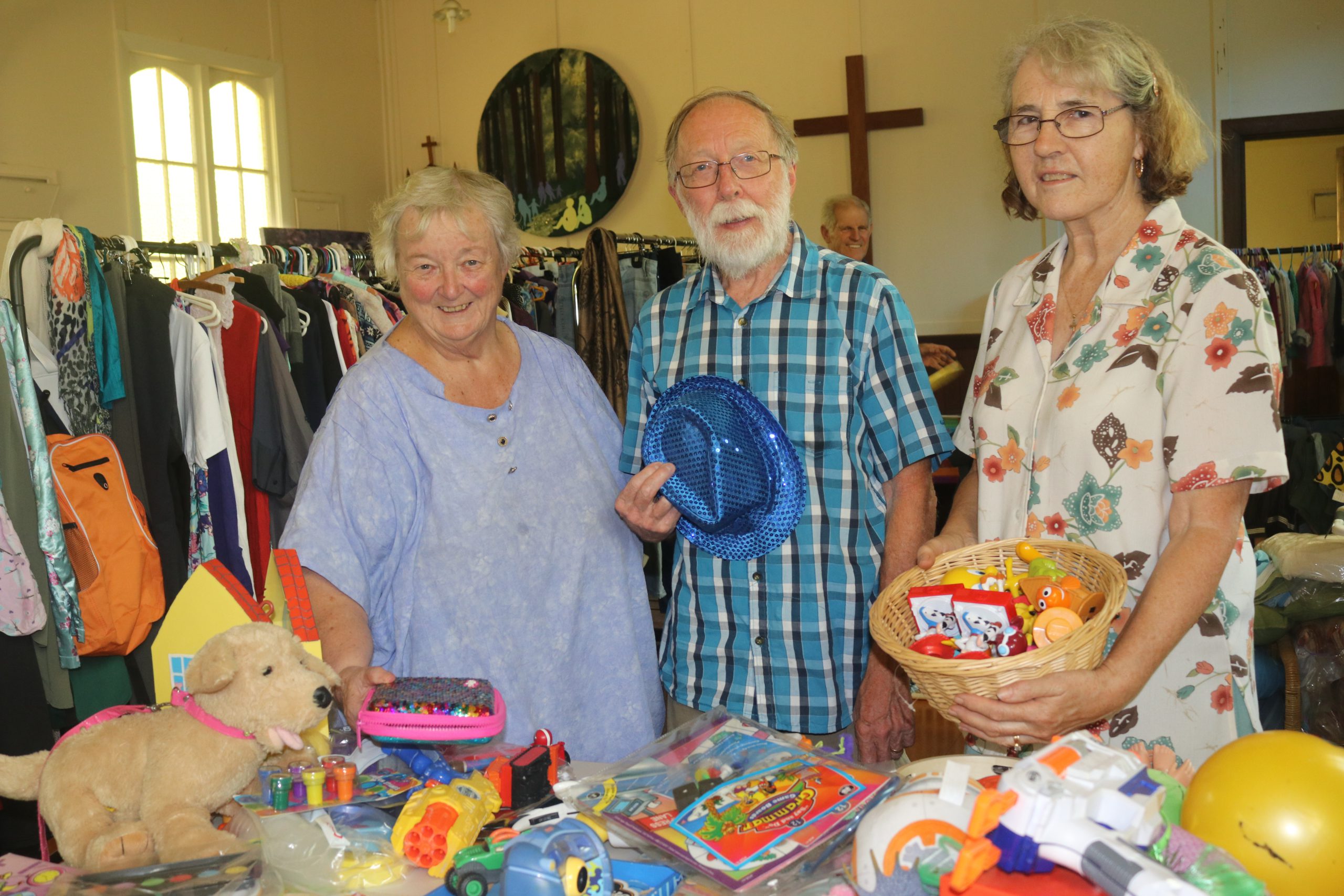 Michelle Slater
The Yinnar Cooperating Church is getting a new lease of life as a community op shop after it held its final service at the end of last year due to dwindling congregation numbers.
Church volunteer Robern Lubawski said the 1934 building was only being used twice a month.
"About eight or 10 people were coming to services, this was not enough to sustain the building or to pay for a minister," Ms Lubawski said.
The church volunteers came up with the idea to turn the building into an op shop that could also be used for community outreach services and a place for locals to drop in and have a cuppa.
Ms Lubawski said the funds from the op shop would go towards the parish and local church appeals, as well as supporting a new minister to hold services in Boolarra and Churchill.
She said the church previously ran a highly successful op shop out of a different building in Yinnar about 10 years ago.
"There was talk this building would have to close as we were struggling financially so we thought an op shop would raise funds and we can sell recycled goods to keep out of land dumps," she said.
"We visited different op shops in the area, they were very supportive and helpful, they gave us good ideas how to run it and what to do."
Ms Lubawski said so far the community had jumped right behind the new initiative, donating a shop's worth of donated goods within a month.
Locals, friends and family had donated books, clothes, bric-a-brac and treasures, in well organised bags and in good order.
She said volunteers had to sell the church pews to make room for stock, but they kept the old wooden cross on the wall to keep the building's significance as a place of holiness.
"People coming into the op shop say it's great, they see the church being used and how good it is for the community. It's been exceptional," Ms Lubawski said.
The op shop is open two-and-a-half days a week but Ms Lubawski said they hoped to get more volunteers on board and formalise a roster to open it on more days.
"We are aiming to have a group of interested people and we need a few more volunteers. A lot of people meet one another here socially and we have a corner for people to sit and talk," she said.