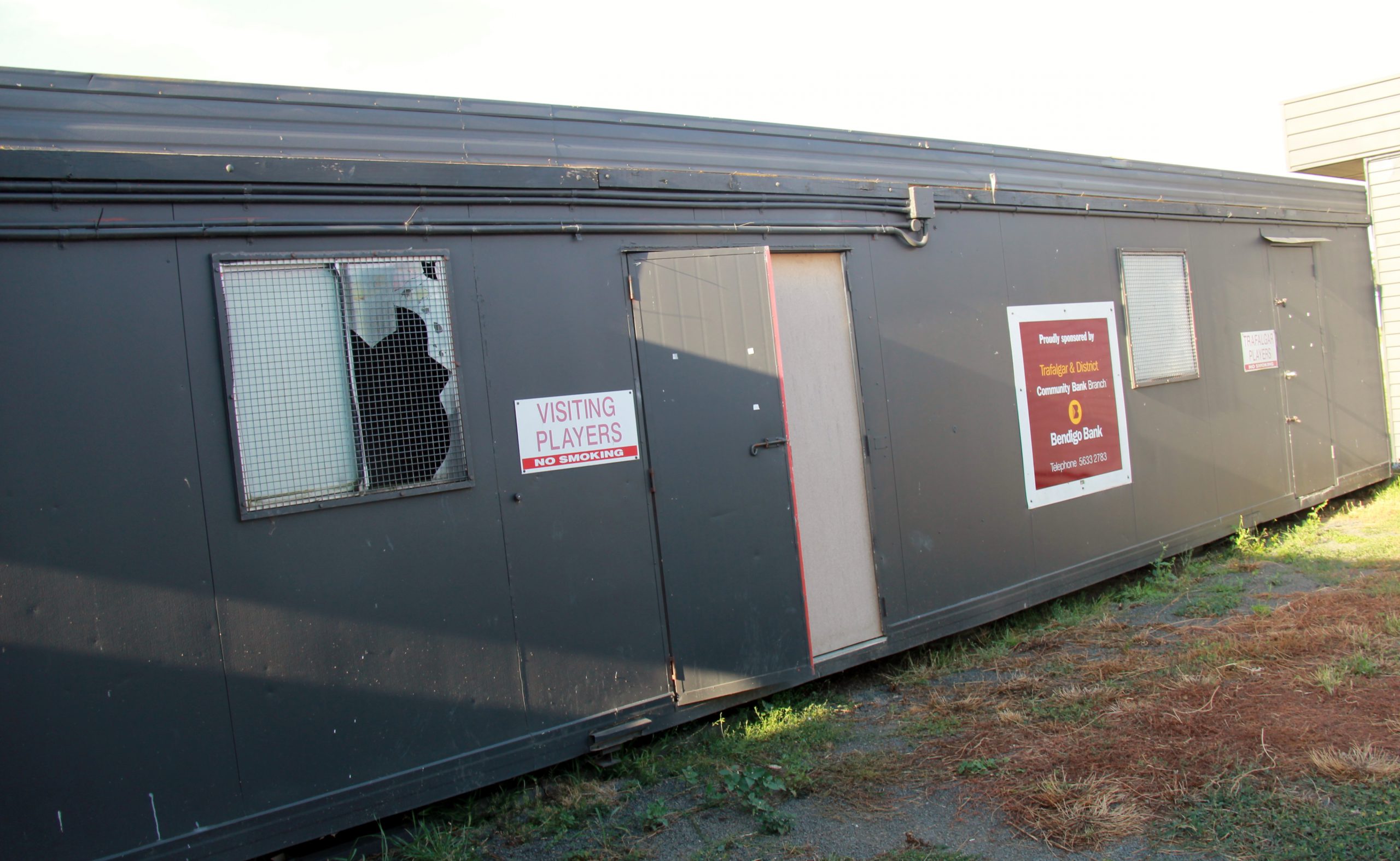 SOCCER

LVSL

The Latrobe Valley Soccer League has reassured Trafalgar Victory that the loss of home games and associated income due to the poor state of the club's change rooms and shower facilities would be a last resort.

League president Michael Buhagiar confirmed the league has advised the club that it is reviewing the ongoing viability of the Trafalgar Victory hosting home games after other clubs raised concerns. Mr Buhagiar said "nice clubrooms with a canteen and open function room" were built when Victory moved from the Trafalgar High School to the Trafalgar Recreation Reserve precinct several years ago, but change rooms were two shipping containers with no showers and portable toilets.
Victory vice president Mark Judd said the club was working with Baw Baw Shire Council to secure funding to resolve the situation, however, there was no short-term solution.
"In response, the Trafalgar Football and Netball Club have very generously offered their change room facilities for the upcoming season, when their fixture permits," Mr Judd wrote in a statement to The Express.
"The situation highlights the urgent need for a new change room facility."
Baw Baw Shire deputy mayor Danny Goss said council saw the project as a priority and would be working hard with the club to make it happen.
"We understand the club's concerns and agree that the facilities don't meet community needs, hence why the money was allocated last year for the detailed designs," Cr Goss said.
"We're looking at the big picture and taking a whole precinct approach. We need to consider the needs of numerous clubs as well as future growth and planning needs to cover more than just soccer."
Mr Buhagiar said clubs earned income from gate takings, canteen and other sales on home days which typically went towards paying for referees.
"Victory is working with the junior [AFL] football club to use their change rooms when there is no schedule clash.
"It's not ideal but I am pretty sure it will be a workaround at this stage."