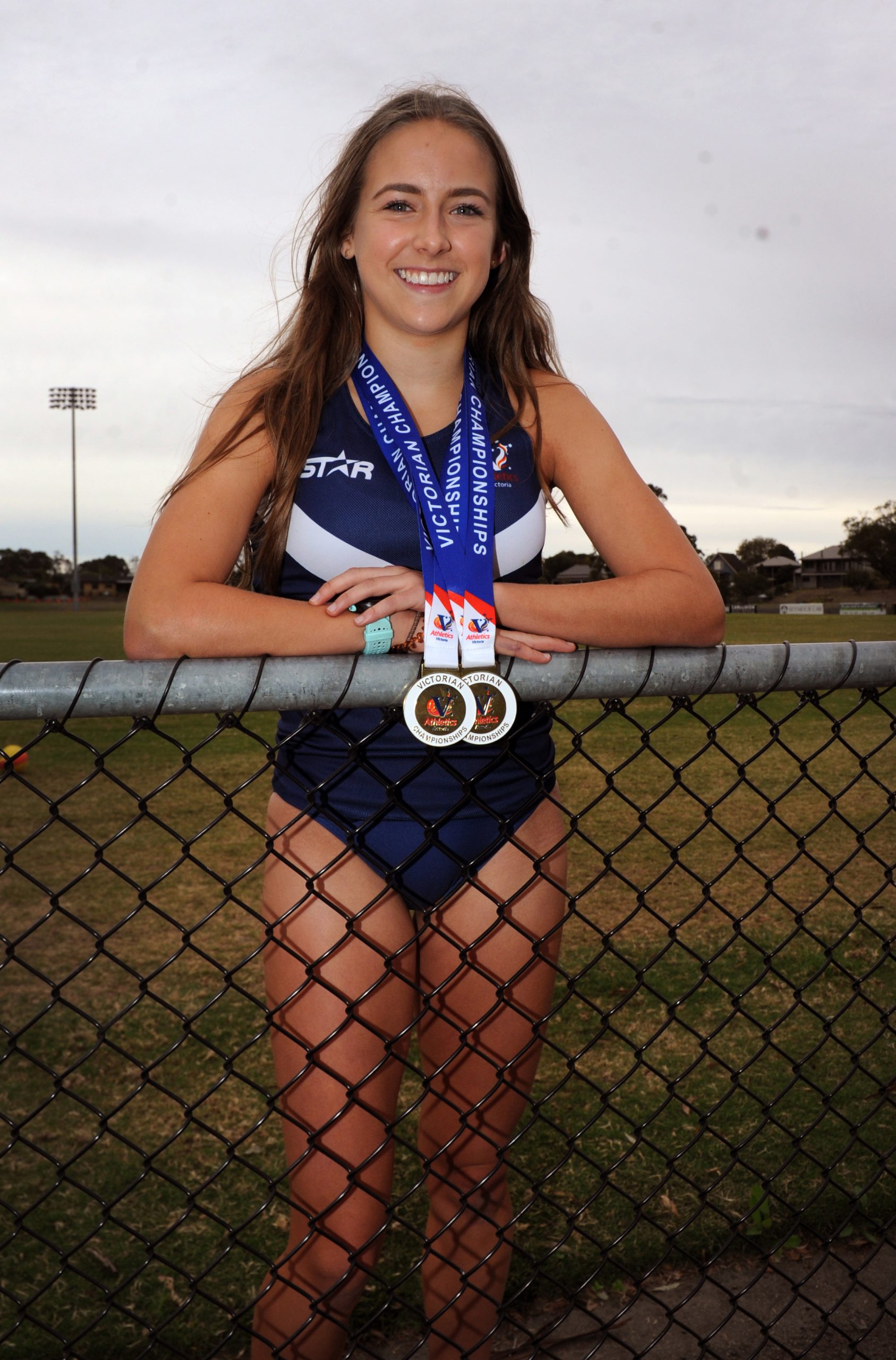 Kate Withers
Traralgon's Rachel Jennings is a relative newbie to the sport of track running but is already on the cusp of national success.

The 17-year-old will journey to the home of athletics at Homebush Bay in Sydney to take part in the 3000-metre event at the National Athletic Championships this weekend.
Despite dipping her toe into track running from cross country for the first time just three years ago, this year's national championships will be the third for Jennings.
"The 3000 is my favourite event and it's been my focus this season," Jennings said.
"I did qualify for the 1500 at state champs as well but the timetabling was a bit inconvenient so I had to choose."
The decision was an easy one for the St Paul's year 10 student who recorded a personal best in her Victorian championships race in Melbourne to qualify for nationals.
"I knew who could run good times but I was a bit shocked with that one to be honest," Jennings said.
"I knew one girl and I thought if I can stick with her I'll be happy, so I just sat with her the whole race and then with 300 [metres] to go I just tried to push out and then push to the end."
Jennings, who started out in cross country, admits she "used to hate track running" but has developed a passion for the sport under the tutelage of Denis Huffer at Wellington Athletics Club in Sale.
Running between 30 and 40 kilometres per week in the lead up to nationals and paying particular attention to her speed work, Jennings is making all the right moves according to mum Tania.
"This last 12 months has been awesome and it's the best I've seen her run," Tania said.
"It's been a great season and even if she doesn't medal we're super proud of what she's achieved."
Routine plays a major role in Jennings' preparation and she swears by a race-day regime.
"I'll write everything down with times … when we leave the hotel, when I need to get up," she said.
"Even with food, I always try and eat the same things on race day but when I'm on the line and once I start I kind of zone out to everything.
"When I finish mum or my coach will say 'did you hear the commentators talking about you?' and I was like 'no, not at all'."
The steely focus has held her in good stead at recent meets and, in her last hurrah in the 3000 metres at nationals, Jennings would love nothing more than to finish on the podium.
"The last few times I've gone to nationals I've improved on my times and positioning, but this time I really want to medal," she said.
"It's my last one and I want to end on a great note."