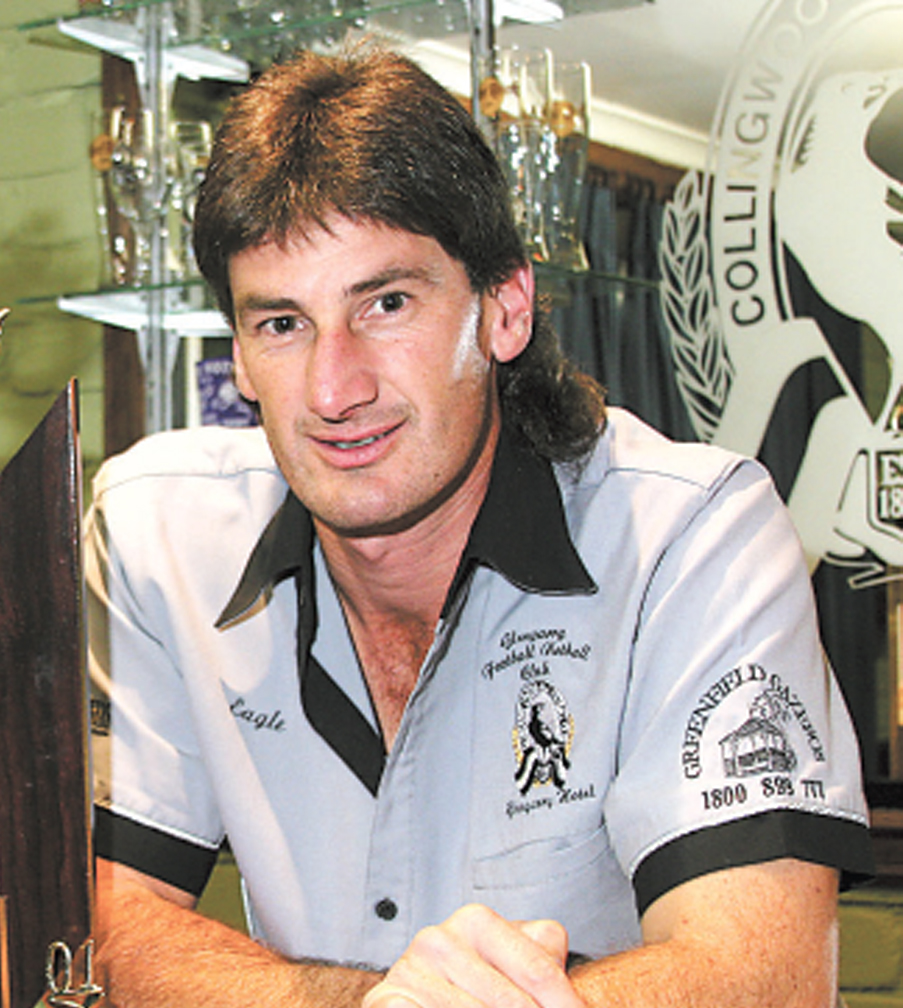 By Kate Withers
Trevor May knows a thing or two about football.

At the ripe age of 46 the Glengarry resident is in the midst of his 30th season straight with the Glengarry Football Netball Club where he has played every one of his 499 games.
This weekend his 500th will be recognised and celebrated in style with the Magpies' round four NGFNL fixture to be played under the banner of 'Trev May Day' on Saturday.
"It's all a bit of a carry on but it is what it is," May said of the upcoming day named in his honour.
"But it's a bit hard to slow everyone down."
A log truck driver by trade, May debuted for the Magpies as a 16-year-old in 1990 and started out at full-back.
"I sort of got thrown down there and was stuck there for about 10 years," he said.
"As time went on we ran out of tall blokes and I played in the ruck and in the seconds I was playing forward with the odd run in the ruck."
Three senior premierships in 1994, 1996 and 2013 are naturally highlights for May along with two reserves premierships in 2011 and 2017 and "a few club best and fairests along the way".
May used to abstain from alcohol during football season but has adopted a more lax approach to preparations in his twilight years.
He planned to step back in 2013 and "tried to retire" from senior football but was convinced to go around again and last year was the first he didn't play a senior game.
His 500th will come this weekend against Sale City in the Glengarry reserves, where he is certainly "not making up the numbers", according to club president Alan Whitty.
"He was best on ground in the first two weeks of this year," Whitty said.
"He's a genuine person around the club and has been a life member for I don't know how long. He's very good to the juniors in the thirds and incredibly fit for his age.
"I just think the fact he's so humble, unassuming and at league level he's been recognised with the highest accolade they can give which is league legend."
Premiership teammates and well-wishers from across the league are expected to come from far and wide to celebrate May's milestone.