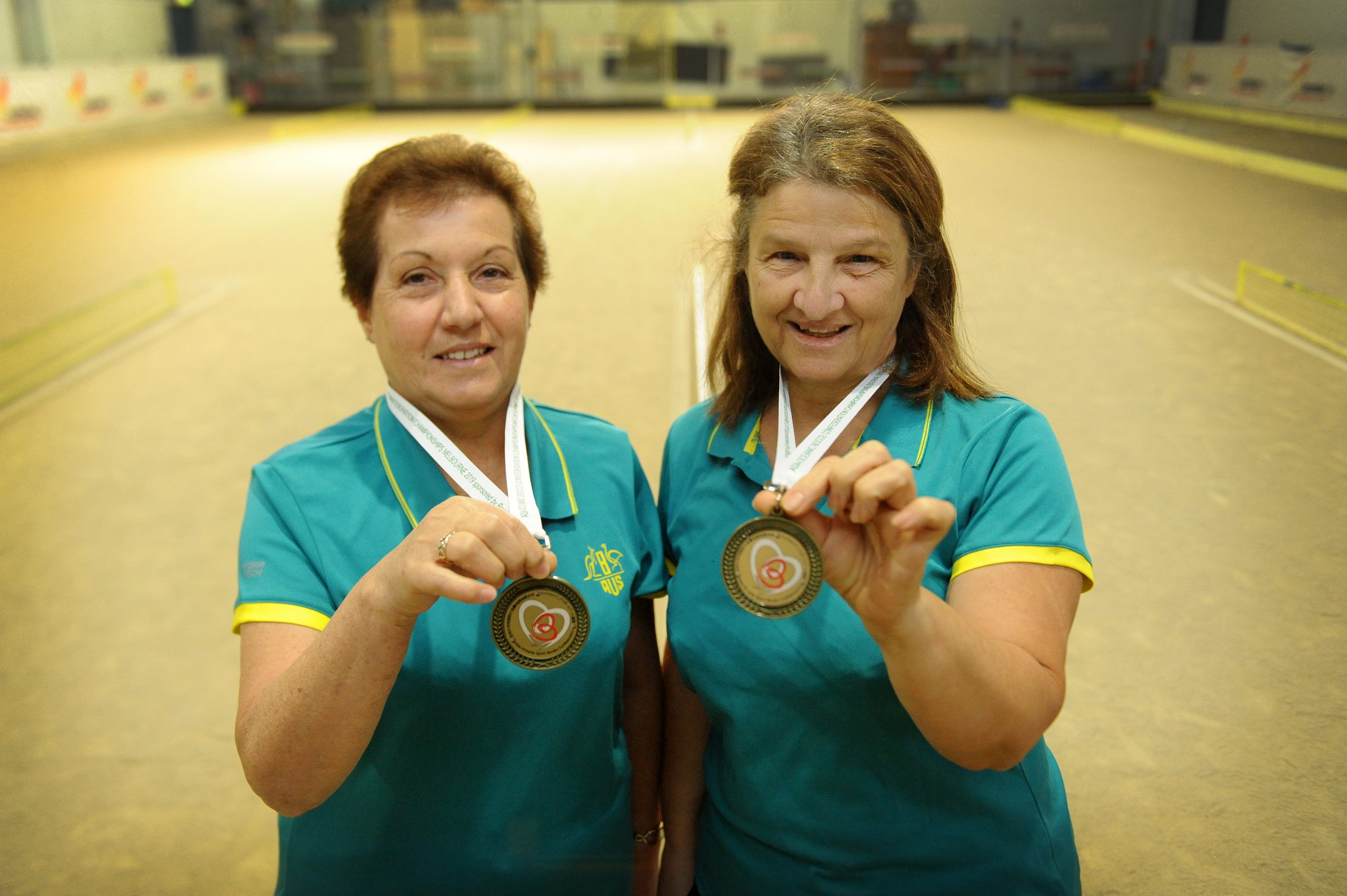 Kate Withers
Morwell is fast-developing a reputation as the little club that could in the bocce world as another two of its members return to the Latrobe Valley with gold medals.

Maria Maselli and Anna Prezioso etched their names into the history books as the inaugural winners of the women's doubles at the Asia Oceania Women's and Men's Championships.
They journeyed to Casa D'Abruzzo Club in Epping to take on the best-of-the-best including China, Japan, Chinese Taipei, Hong Kong and India.
The world president of bocce was in attendance to witness the Morwell pair's dominance throughout the three-day tournament which finished with a 13-0 whitewash win over Hong Kong in the gold medal game.
"Since Christmas we've been coming to train four times a week," Prezioso said.
"We did an hour-and-a-half training each time so we put in a lot of work and it paid off."
A 12-8 win over powerhouse China in the semi-final was the biggest test for the pair.
"We beat China and that was a really fantastic game," Maselli said.
"Both their players were shooters and neither of us shoot, so that was a really hard game and could have gone either way but it went our way."
The duo qualified for the world championships in Italy in 2020 with their win, an added bonus given they didn't expect to fare so well.
"We really didn't expect it because the fact Anna and I can't shoot, that's a big disadvantage for us, but basically what we did [is] we just put it close to the jack," Maselli said.
"In one end I put all my three balls close to the jack so they used all their three balls and that's how we won the game."
Coach Sally Fava, who made the trip with Maselli and Prezioso, admitted she rode a wave of emotions watching from the sidelines.
"I don't think I have any fingers left. I try to show confidence but I do get nervous. I admire them very much because it takes a lot of courage to confront something like that," Fava said.
"I knew they had it as long as they kept their cool but it's always nervous until that siren goes."
There will be no rest for the duo with the Victorian Championships next month in Shepparton and the national championships the week after in Adelaide.
"This is my first gold medal ever," Maria said.
"But that's the thing, we will be the hunted now, but we hope for the best."
Australia won the tournament and finished with seven gold, four silver and one bronze medals.