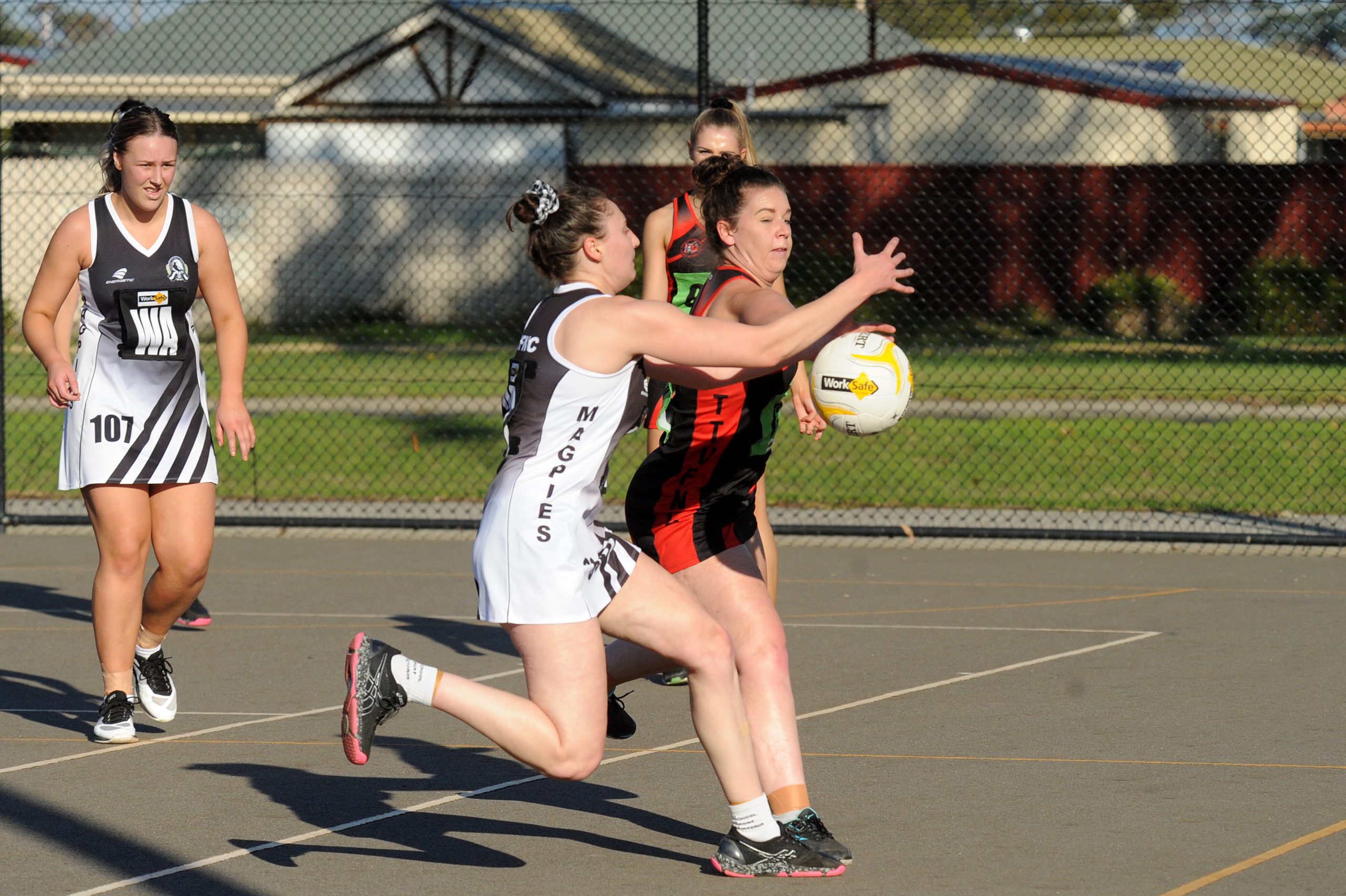 Bryce Eishold
Netball

North Gippsland
All eyes will be on the top of the table clash when Wooside host Rosedale in a second versus first in round seven.

After Traralgon Tyers United claimed their first win against Glengarry in round six, the Bombers will be keen to continue their form when they host cellar-dweller Gormandale on Saturday.
Churchill v Glengarry

Glengarry will be keen to forget round six after losing to cellar-dweller Traralgon Tyers United by nine goals on Saturday.
Magpies coach Emily Whitty said her side lacked the legs to keep up with the pace of the Bombers, but with the return of some key players this round, her side was on the hunt for their fifth win.
Glengarry also lacked the leadership of Megan Garlick and Aimee Rothnie, meanwhile, star player Tiffany Boatman went down in the first quarter due to an injury.
The Cougars head into the game after a 17-goal loss against ladder leader Rosedale, but will be hoping to improve on their form following four losses this season.
Heyfield v Cowwarr

Heyfield A grade coach Amanda Tyquin says her side has learnt from their loss against Sale City in round six, as the Roos plan to take on Cowwarr at home on Saturday in the Komen-Holland Cup.
The Saints also head into the game following a 23-goal loss to Woodside in round six and will be hoping to make amends when they hit the road on the weekend.
Kayla Woodall stepped up from the under 17s to play her first A grade game for the Saints, due to Eden Bourke being out due to injury, and did a terrific job, Cowwarr A grade Porter said.
Woodside v Rosedale

It will be the game all eyes will be on when ladder leader Rosedale travels to Woodside in a top of the table clash.
The Blues sit atop the North Gippsland A grade ladder undefeated in season 2019, while Woodside have just one loss to their tally after six games of netball.
Rosedale A grade coach Staci Scott said she was pleased with the progress of her side after a 17-goal win against Churchill in round six.
"Emma Grunwald played a key role in shutting down Churchill's attacking flow which earned her the best on court award from the club," Scott said.
Woodside A grade coach Carly Foat, who played her 150th game for the club at the weekend, said her team would continue to work together after a promising win against Cowwarr.
"We started strong and built a good lead by quarter-time with brilliant feeding into the ring and accurate goaling," Foat said.
"We continued to work together as a team and push forward."
Yarram v Sale City

Sale City will head down the highway to Yarram on Saturday to take on the Demons after an 18-goal win against Heyfield in round six.
The Bulldogs are hungry for the win and continue to show they are serious finals contenders, sitting third on the North Gippsland A grade ladder behind Rosedale and Woodside.
Yarram head into the game after a comprehensive win against Gormandale.
"[Sale City] are always strong competitive side, it will be a very tough game, and we are looking forward to it," Yarram A grade coach Stacee Staley said.
TTU v Gormandale

TTU will host Gormandale in a battle of the cellar dwellers.
The Bombers won their first game at the weekend with a nine-goal win against the Magpies.
"Pressure through the mid court forced a number of turnovers that we were able to capitalise on," TTU netball coordinator Sharon Rodgers said.