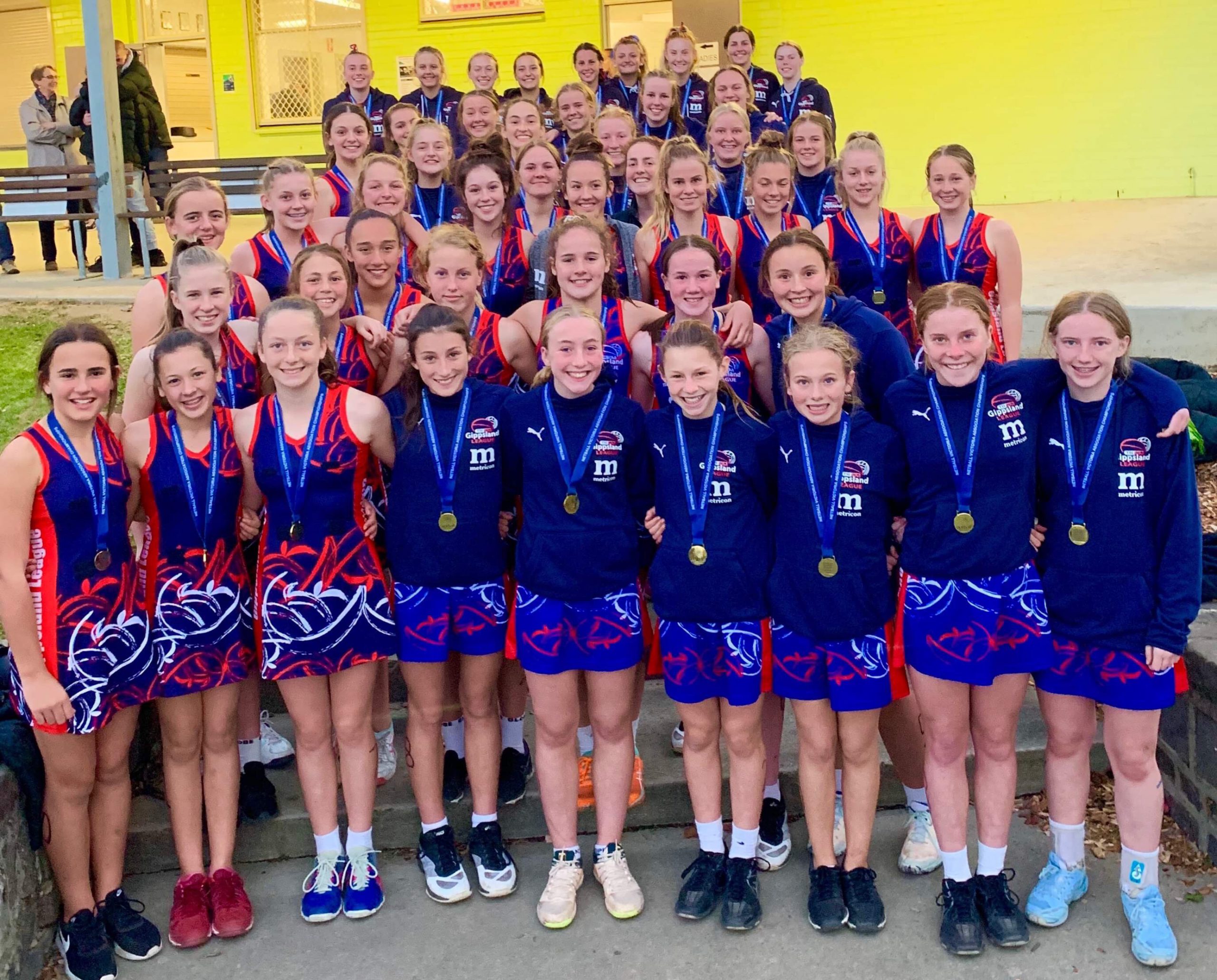 Gippsland league netballers have blitzed their opponents on their home court at the weekend, winning all five titles on offer at the Netball Victoria Eastern Zone Association Championships.

Played at Traralgon's Agnes Brereton Park, the Gippsland league's 17 and under championship, 15 and under championship, 15 and under reserve, 13 and under championship and 13 and under reserve teams were successful in the competition which involved about 500 players.
The championship sides are now poised to head to the state finals in Frankston on June 23.
Fifteen and under coach Jo Ballinger described the result as "amazing".
"It's the first time that I've been involved that we've won all five titles," she said.
"The girls get an opportunity to play against other players in the state and it means the Gippsland league is heading in the right direction in promoting netball for juniors. We're very happy."
Ballinger said the coaching team restructured its approach in the lead-up to this year's event, with plenty of training and a decision to compete in the Sale Netball Association tournament a fortnight earlier.
"We chose to enter because we thought it would be the best preparation for the girls.
"We were able to get our teams to gel a lot better."