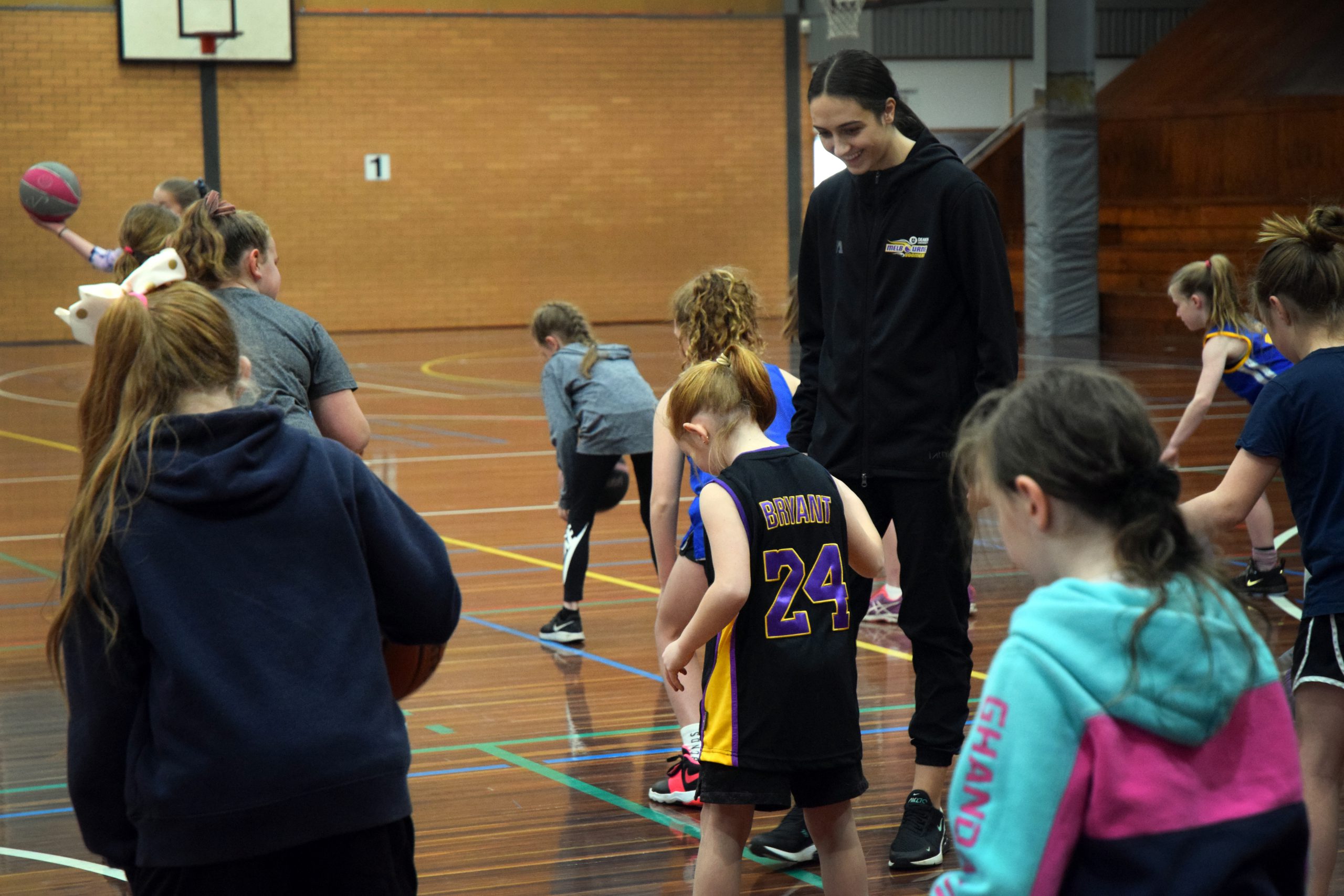 Heidi Kraak
BASKETBALL

While jet-setting Melbourne Boomers basketball star Chelsea D'Angelo may be heading to Thailand for the World Cup this month, she wasn't too busy to return home to the Latrobe Valley on Monday to announce a four-day basketball bonanza for Gippsland in September.

The tour will feature a series of clinics with clubs and schools, a 3×3 basketball tournament in Sale, coach-the-coach sessions and community visits, finishing with a blockbuster pre-season game with the Bendigo Spirit in Traralgon.
Homegrown hero D'Angelo, along with fellow player Monique Conti and assistant Boomers coach Paul Flynn, announced the program on Monday in Morwell, which will form the second year of a two-year agreement between the Latrobe Valley Authority and the Boomers as part of the Latrobe Valley Authority's sports and community initiative.
The announcement follows a successful partnership last year, in which the Boomers fought it out in a pre-seasons triple crown with Bendigo Spirit.
D'Angelo said it had been "good to get those pre-season games in front of those good country crowds", hailing it a success "because we are coming back this year".
"I'm extremely passionate about inspiring country athletes, being one myself," she said.
"Coming home and being able to give that exposure to country kids is great.
"I'm a little biased but I always think the country kids outdo the metro kids."
LVA director community wellbeing and worker transition Andrew Waller said the basketball bonanza would encourage participation in the sport and "give credence to this being a great place to live".
"We have assessed the first year of activities. There was really over 1000 people involved in the whole range of activities that sat around the Boomers," he said.
"This year, again, we're changing it up and we're really looking for opportunities to build active recreation and participation in our communities."
With evidence to suggest young people were dropping out of sport at high rates, Mr Waller said the Boomers program would give young people an opportunity "to watch and, even better, be alongside" elite players.
"This is a really good opportunity for young people to engage in active participation," he said.
"It doesn't have to be elite but it is about getting out, bouncing a basketball or actually just enjoying the company of others."
The Boomers' pre-season match with Bendigo Spirit will be held on Saturday, September 15 in Traralgon.