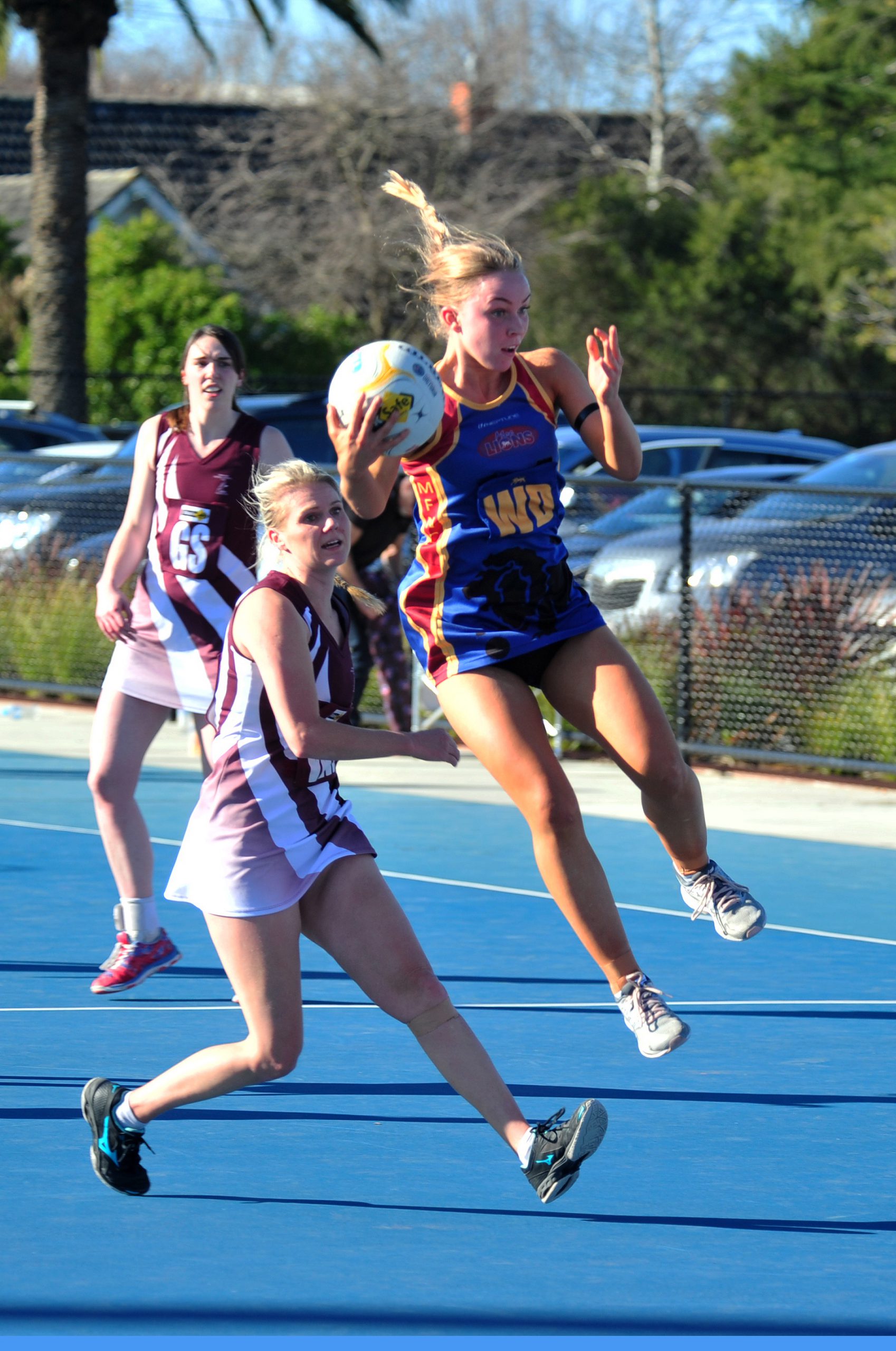 Kate Withers
NETBALL
GIPPSLAND LEAGUE

A must-see second semi-final is taking shape in the Gippsland league A grade netball competition as minor premiers Morwell prepare to face a firing Traralgon team this weekend.

The Maroons took the chocolates in a rematch of the 2018 grand final at the weekend, holding off defending premiers Moe in the qualifying final, 68-50, while the Tigers enjoyed the week off courtesy of their first-place finish.
Traralgon coach Caitlan Ponton said an all-court performance got her side over the line against the Lions on Saturday.
"We had a really good game and our focus this year has been our defensive pressure so that's something we've been working really hard on," Ponton said.
"There was not one girl that didn't do their job on Saturday so it was really a whole team effort."
Traralgon have toyed with some positional changes throughout the season, on occasion shifting defender Ramayer Gourley into goals with sister Taylin.
Ponton said the luxury of having a list full of players capable of swinging from one end to the other had been a major factor in their success this season.
"The positional changes really depend on who we're playing each week," she said.
"Our line-up against Morwell this weekend will be different to what we played against Moe and it just depends on what happens on the day.
"This year we're lucky we have girls that can play both ends of the court."
Ahead of this weekend's semi-final against Morwell, Ponton said it would be the first time the sides have met at full strength with Jaimee Salleh back in for the Maroons.
"It's always a good game against Morwell and we're looking forward to it because both times we've played we had players out and they had players out."
The winner of this weekend's second semi-final will move through to the grand final while the loser will face the winner of the game between Moe and Warragul.
First semi-final
DESPITE going down to Traralgon in the qualifying final at the weekend Moe coach Peter Moody said his young cubs learnt plenty from the loss and were ready to take on Warragul in the first semi-final.
"Traralgon on the weekend was a tough one," Moody said.
"They just sort of brought their finals game and we thought we were ready and they proved we weren't. Full credit to them, they barely made a mistake and we were a bit too slow to react.
"There's a couple of structural things we'll have to fix up if we get the chance play them again and we learnt a lot from the game."
Moody credited Maroons shooter Taylin Gourley as best on court on the day.
Ahead of this weekend's last-chance encounter with Warragul Moody said his side was fully fit and raring to go.
"The last home and away game against Warragul was high intensity and a perfect warm-up but this is another level again," he said.
The Lions took the round 18 game, 44-37, and won the earlier round nine clash by 10 goals.
"They're really tough and they're very physical and they're particularly set up well defensively," Moody said.
"To pierce their zone you've got to work really hard and in my opinion they've got the best defender in the competition in Christie Hillberg."
The winner of this weekend's first semi-final will move through to the preliminary final.
Semi-finals
A grade: Second semi-final – Morwell v Traralgon on Saturday at Maffra Recreation Reserve from 2.15pm. First semi-final – Moe v Warragul on Sunday at Traralgon Recreation Reserve from 2.15pm
B grade: Second semi-final – Traralgon v Leongatha on Saturday at Maffra Recreation Reserve from 1pm. First semi-final – Moe v Warragul on Sunday at Traralgon Recreation Reserve from 1pm
C grade: Second semi-final – Maffra v Waragul on Saturday at Maffra Recreation Reserve from noon. First semi-final – Leongatha v Morwell on Sunday at Traralgon Recreation Reserve from noon
Under 17: Second semi-final – Sale v Morwell on Saturday at Maffra Recreation Reserve from 11am. First semi-final – Moe v Wonthaggi on Sunday at Traralgon Recreation Reserve from 11am
Under 15: Second semi-final – Sale v Bairnsdale on Saturday at Maffra Recreation Reserve from 10am. First semi-final – Maffra v Leongatha on Sunday at Traralgon Recreation Reserve from 10am
Under 13: Second semi-final – Sale v Traralgon on Saturday at Maffra Recreation Reserve from 9am. First semi-final – Maffra v Moe on Sunday at Traralgon Recreation Reserve from 9am