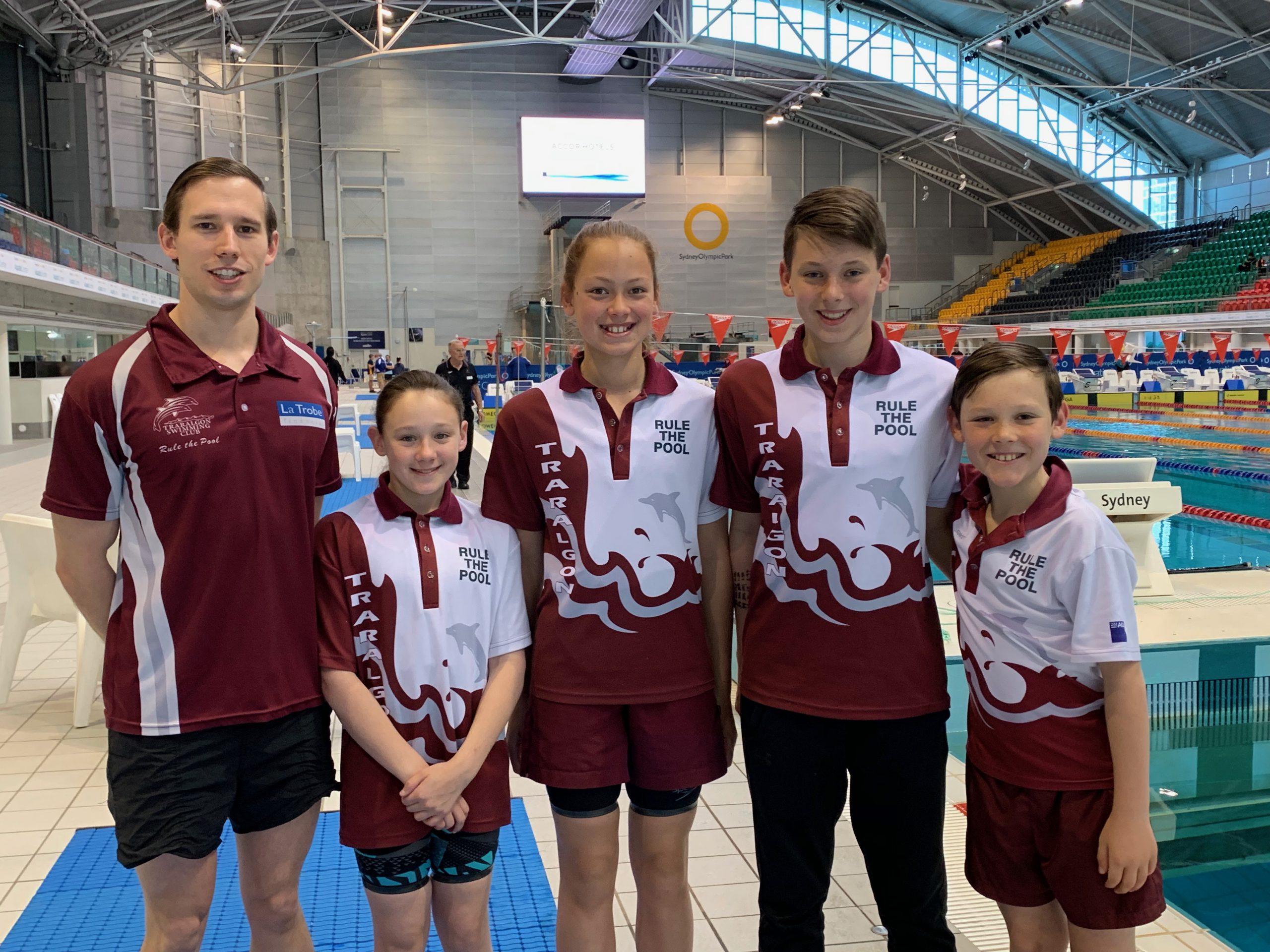 Traralgon Swimming Club sent a small team of four swimmers to the NSW Junior Short Course Championships and returned with four gold, three silver and two bronze medals.

The impressive haul complemented by three Country and four Out of Gippsland records.
Ash Nicholes, 12, Ainsley Trotter and Emily Auteri, 11, and Brody Cargill, 10, returned home with 21 of 27 swims being personal bests and the team finishing sixth on the medal tally amongst all the other NSW teams.
Ainsley was a star performer, winning the 11-years 50m freestyle (27.77), 50m backstroke (30.99) and 50m bufferfly (30.19), with each time setting a Victorian Country record.
She followed up with another gold in the 100m butterfly and a silver in the 100m backstroke.
From the 10 swims across an outstanding weekend, Ainsley succeeded in having best times in all of them.
Ash Nicholes was also in fine form after his success at the Victorian titles the week previous. Ash won silver in the 12-years 100 breaststroke (1.12.45) and 100m freestyle (57.64) breaking Gippsland records in the breaststroke for the 50m and 100m times, and bronze in the 200m individual medley and 100m backstroke.
Brody had a fantastic weekend swimming personal best times in five of his seven events. He achieved a number of top 10 finishes while Emily had two swims which included a big personal best in her 50m butterfly.
Performance coach Cam Juha managed the team of the weekend and he was full of praise for his swimmers.
"The swimmers were outstanding in their land and swim warm ups, race preparation, competing and swim downs," he said.
"They managed themselves in such a professional manner it was no surprise we achieved such terrific results.
"I was proud to take the team away as they were real role models for the Club."
Traralgon Swimming Club now turns its attention to the upcoming Long Course season targeting the Victorian State Championships in December and the Country Championships in January.