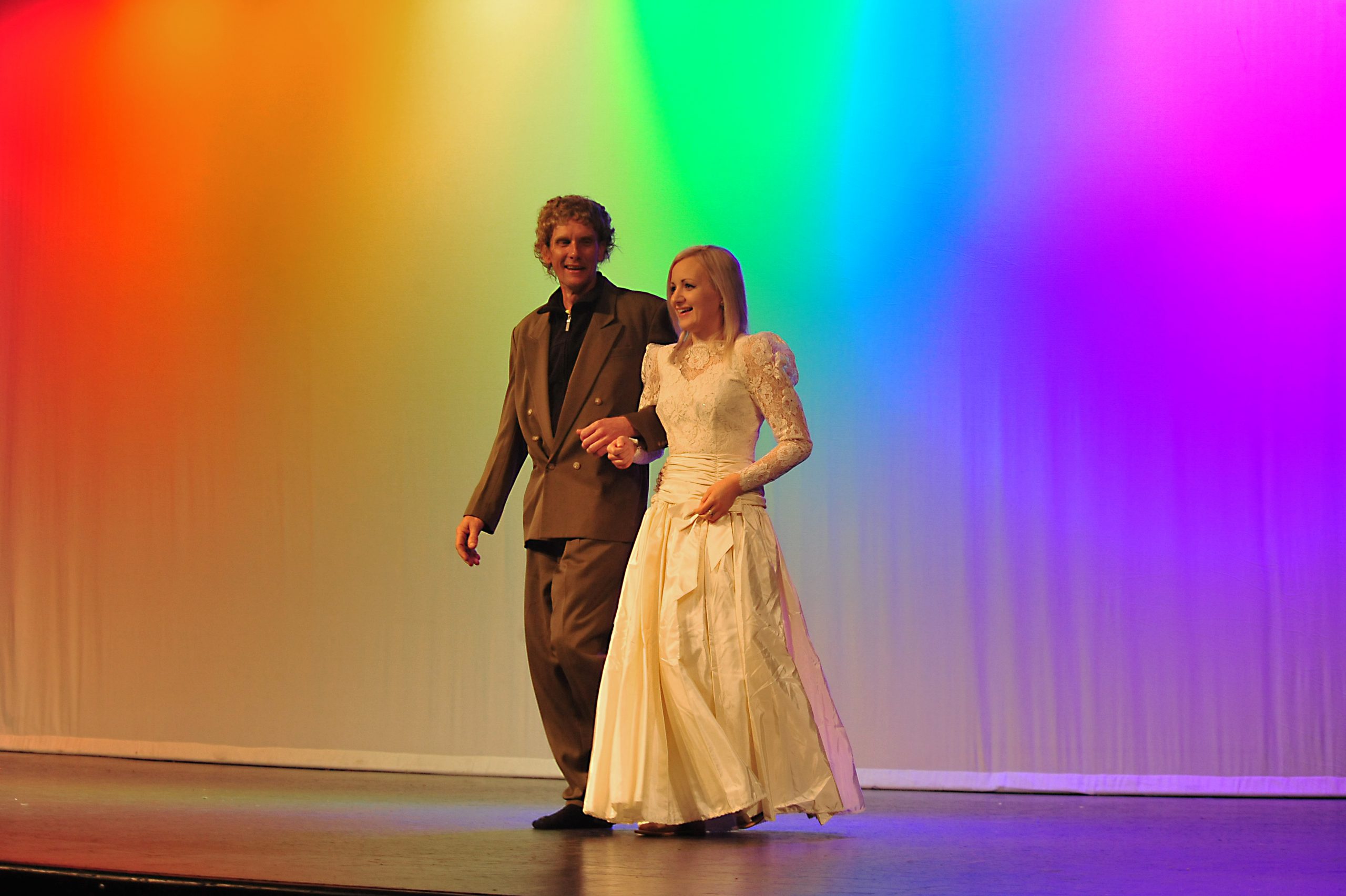 Tessa Randello
The Fashion Show with a Difference showcased clothes boasting a story behind them donated by members of the local community.

Staff from Latrobe City Council modelled the clothes for the show last Wednesday.
Staged as part of the Victorian Seniors Festival at Kernot Hall, each piece told a tale.
Some of the outfits included a wedding dress and suit from 1989, a dress worn to a ball in the 1960s and a pink Morwell-made wedding dress from 1973.
Latrobe manager for aged care services Helen Taylor said the city council wanted to do something different this year.
"In previous years the fashion parades have been done all the same so we thought let's find those gems, because we know people keep great pieces," she said.
Ms Taylor said she wanted to show off the clothes as well as telling the stories of why people kept them.
"Drag them out of the closet, dust them off and restore the clothes," she said.
Ms Taylor told The Express it took a community effort to put the show together.
"We wanted members of the community to go into their wardrobe and find pieces that they keep for a reason," Ms Taylor said.
She even had a special piece of her own at home.
"For example I have kept my mum's engagement dress to my father," Ms Taylor said.
The council collected the clothes and dropped them back to their owners after the show.
The event with a difference featured a range of looks and took attendees on a story of fashion styles throughout the years.
Many formal dresses were showcased on the day, along with appearances of men's parachute pants, office wear from the 60s and 70s disco leggings.
Community members who donated the clothes said a lot of the items were kept for fancy dress parties.