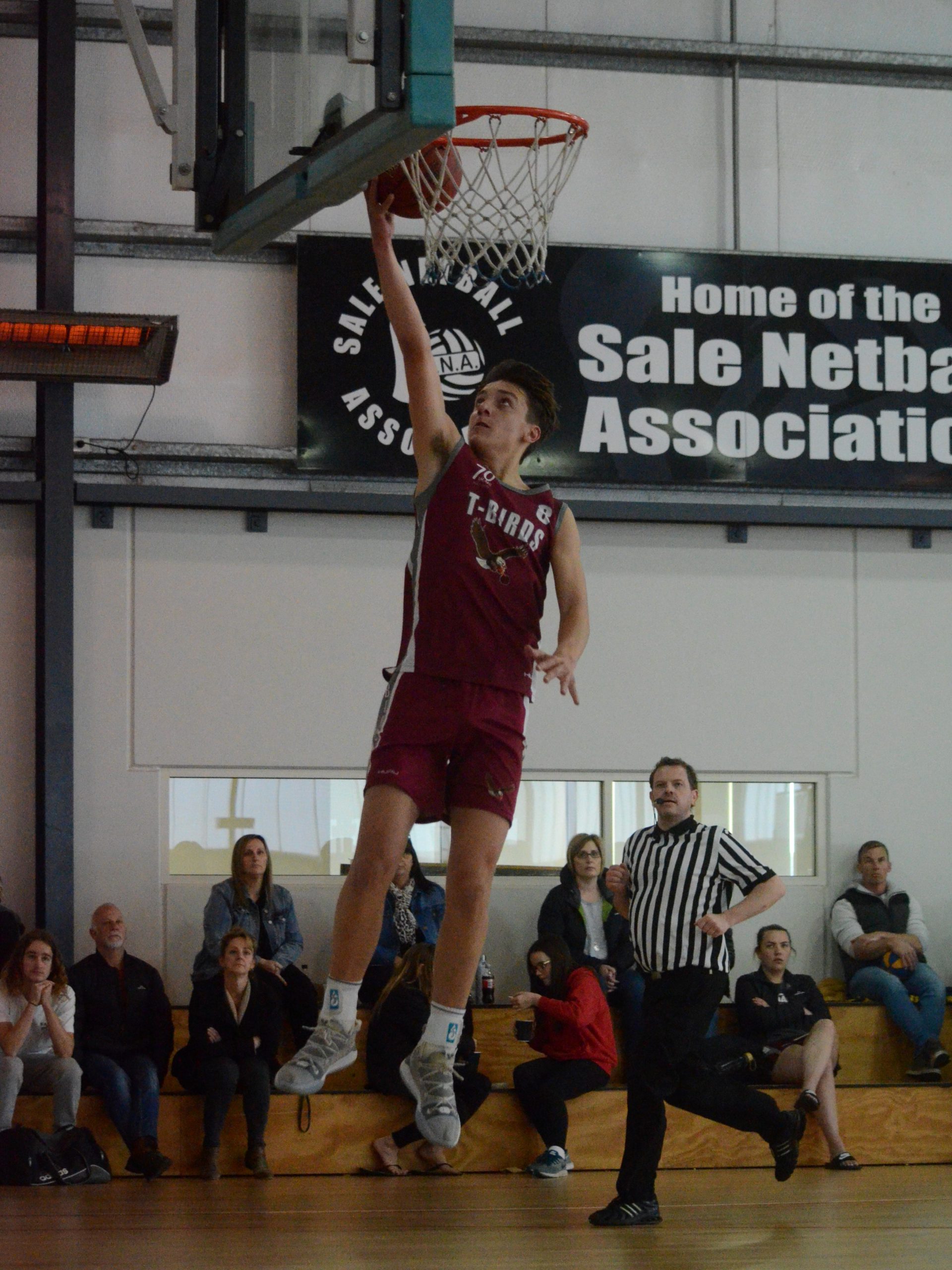 Dylan Arvela
Moe flexed its muscles with a dominated 101-67 win over Korumburra Wildcats at home. The Meteors led by nine points at the end of the quarter and the side never looked back to record its second win of the season.

Moe's two-time reigning championship coach Pat Frendo was away for the match with assistant Les Stothard taking his position on the bench.
Frendo said his side was affected by his absence, adding the squad is in a strong position as the Meteors target three straight championships.
"We have had a solid start considering we have been missing three of our starting five in the first two games," Frendo said.
"They were back on the weekend and I guess that solidified the team and will help us for the rest of the year.
"We want to keep everyone on board (from last season) and we have managed to do that as well as adding a couple of younger guys.
Moe had five players hit double figures against the Wildcats with big man Stephen O'Brien and Jayden Van Dyk both shooting 18 points. Van Dyk sunk five three-pointers, as side Harrison Pepper.
Frendo said his side's success has been built on its ability to share the points around.
"I hate teams who just have two scorers because when one or both of them have a bad game the team is doomed," he said.
"I preach selflessness most games and that is how we have won two championships, we have five or six guys averaging double figures which is better than two averaging 30.
"Having more than one threat is hard for defences to stop."
Moe have a weekend off before two games in round four. Frendo said two-week break will give the Meteors a chance to work on structures for the back end of the campaign.
"A couple of boys will get a rest and we will be able to implement a few new offences," he said.
"95 percent of the time will be spent on scrimmaging, working on offences but we won't role some of it out until just before finals.
"Teams think they will know what we are doing and then we will roll out a new offence and throw a spanner in the works."
Elsewhere in the Gippsland Conference, Churchill had a tough weekend with heavy defeats to Warragul and Maffra. The Blue Devils, who are still searching for a 2019/20 win, take on fellow strugglers Lakes Entrance on its home court.
Traralgon had a big win on Sunday, downing Sonics at Sale by 40 points.
The side takes on the only two sides sitting higher in the table this weekend, with a trip to Maffra on Saturday before returning home against Warragul.