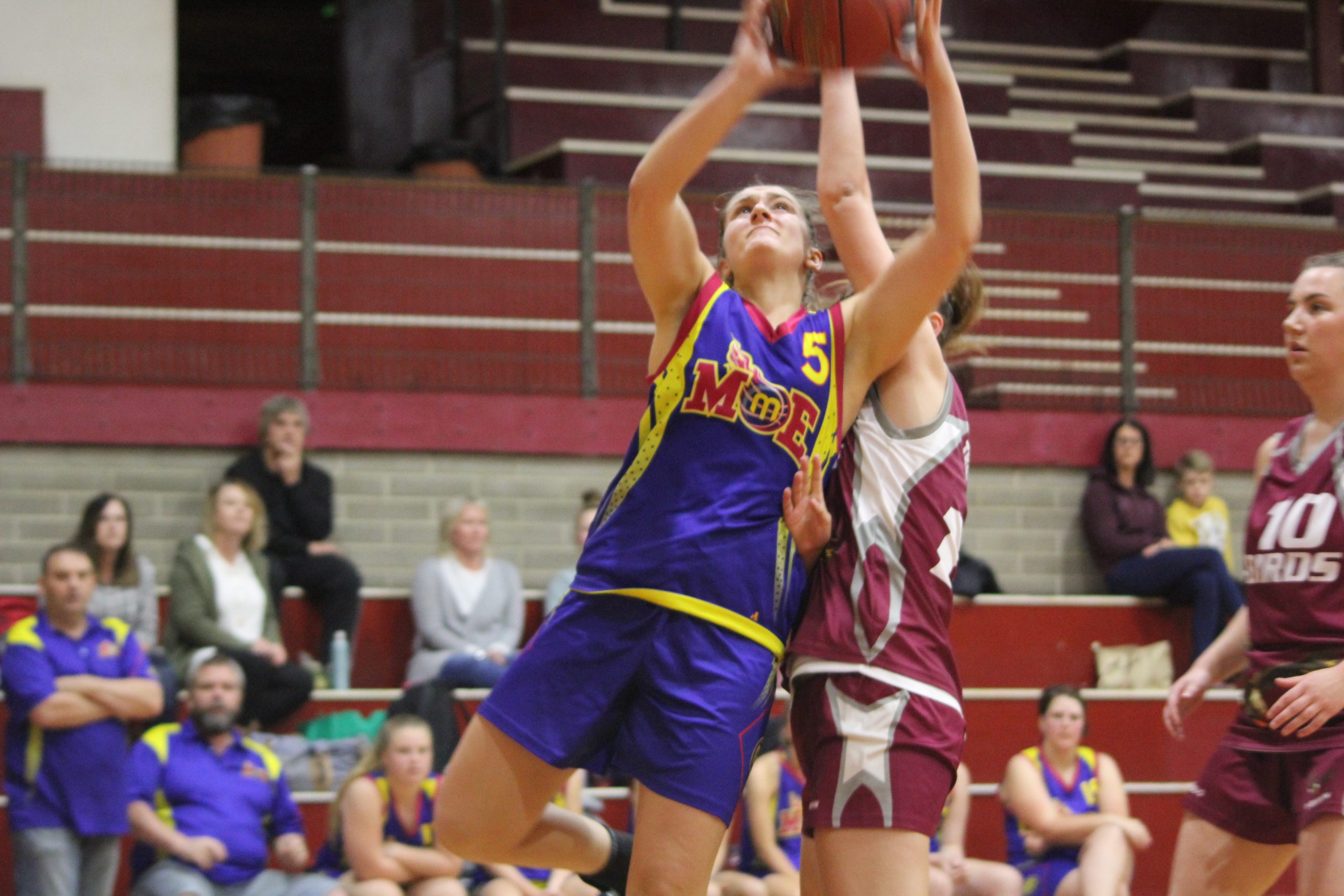 Dylan Arvela
Moe have made it five wins from five matches in the women's Country Basketball League Gippsland Conference, taking the side to the top of the table on percentage at the season's halfway point.

The Meteors began round four with a dominant away performance at the Traralgon Sports Stadium, downing the T-Birds 79-63.
Traralgon were well in the match up until the latter stages in the third quarter when Moe pushed ahead.
Ellie Coutts was in superior form for Moe, shooting a game-high 29 points while Caitlin Demczuk offered solid support with 17 points, nine from beyond the three-point line. Joanna Watson and Desiree Glaubitz scored 10 points each.
Matt Demczuk's team scored another 79 points on Sunday in a win away to Sale.
The Meteors had a slender one-point advantage at the main break before taking out the contest by seven points.
Carly Mullen-Bianconi and Coutts shot 15 points apiece, helping the side overcome the Sonics led by Olivia Barnett, who top-scored with 24 points.

"We had a really tough game against Traralgon on Saturday," Demczuk said.
"We showed some really good ball movement in the third quarter which allowed us to score more freely and get over the line because up until then it was a real arm-wrestle."
The coach said Coutts went under the radar in the side's Saturday win while Mullen-Bianconi and Ella Cornish were the standouts on Sunday.
"It wasn't until after the game when I looked at the stats that I realised [Coutts had scored 29 points], the points really crept up for her," he said.
"In both games, Carly Mullen-Bianconi played well and showed good leadership while Ella Cornish stepped up on Sunday and controlled the tempo of the game which allowed us to take control of the match when we weren't playing the way we want to."
Moe have played five of its 10 regular season matches, Demczuk admitted it was good to be on top, but said the main goal was to finish in the top four.
"We wanted to be in the top four so we are in a great spot," he said.
"Hopefully we can pick up a few more wins to allow us to get a top four finish.
The side would go a long way to securing a finals birth with a win away to Korumburra Wildcats on Sunday.
Traralgon became the first side to lose to the Wildcats this season, going for 69-61 on Sunday.
The T-Birds won't get a chance to bounce back this weekend with Grant Little's team returning to the court in round six against Moe.