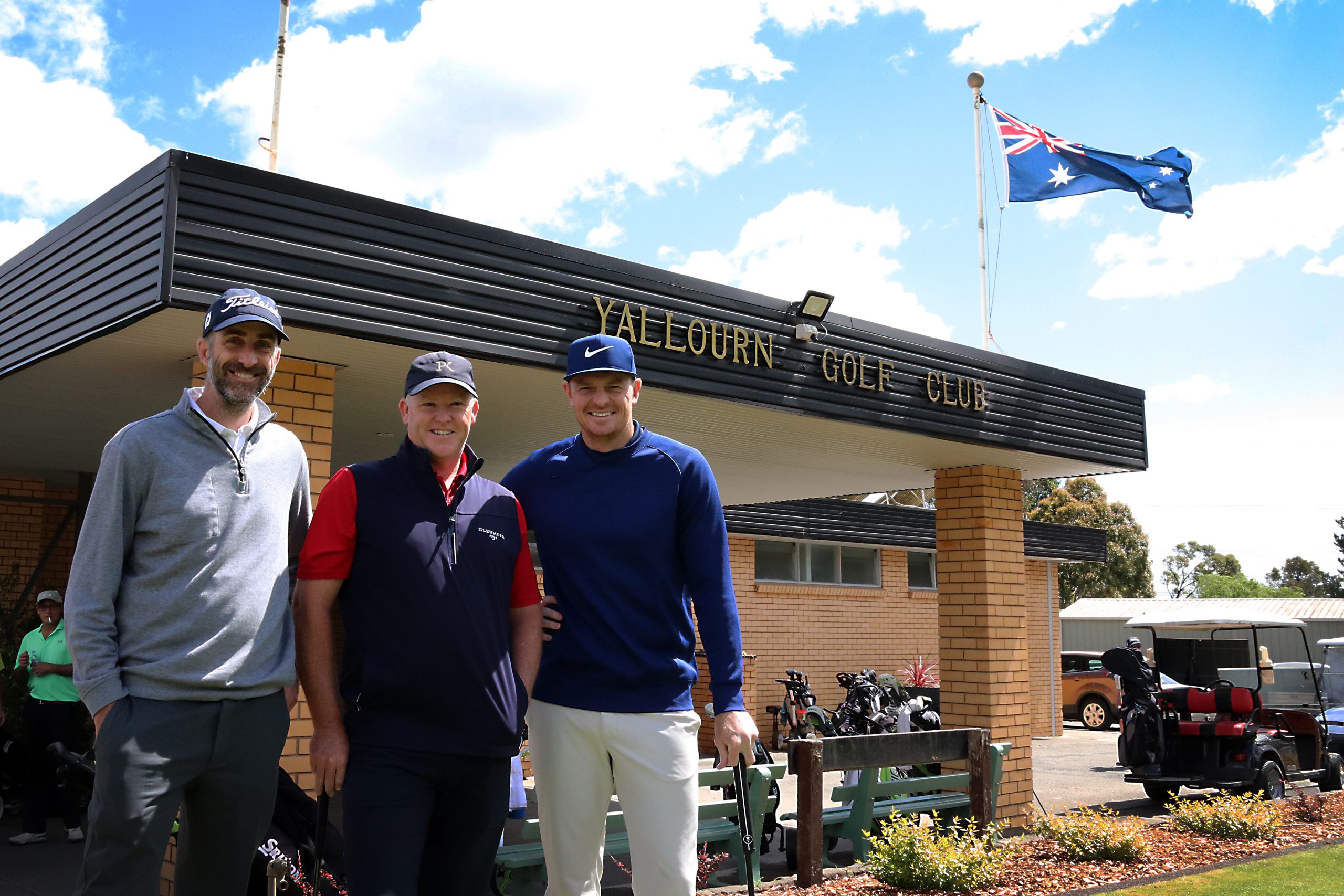 Dylan Arvela
Some of Australia's best golfers are set to tee off at Yallourn Golf Club with the inaugural Gippsland Super 6 tournament getting underway today.

The unique format will see 125 golfers cut to a top 50 and ties after the opening two rounds of strokeplay.
This will be followed by a third round on Saturday which will determine the top-24 players, who then compete in a six-hole matchplay shootout to determine a champion on the final day.
Former US Open champion Geoff Ogilvy is biggest drawcard at the event along with three-time European Tour winner Marcus Fraser.
There will be a number of Gippsland golfers looking to make an impact including former touring professional and Yallourn export Anthony Brown and former AFL star-turned-golfer Brendon Goddard.
Other local golfers include Mark Allen, Tim Coffey and Danny Bullen with the latter making the cut via the Super 6 qualifiers held at Trafalgar Golf Club.
Goddard has been an avid golfer from a young age but has dedicated more attention to the sport since calling time on his 334-game career at the end of 2018.
He explained how he fell in love with golf.
"I grew up in Glengarry, playing on a little course in Toongabbie where my parents owned the general store," he said.
"My dad was the self-proclaimed superintendent there and used to water the greens and tees in his HQ Holden Ute.
"I used to go down there with my brother when I was knee high to a grasshopper and have a swing while my dad was watering the greens and tees and swim in the dams to fetch the balls Saturday golfers used to hit in there.
Goddard is a member of Peninsula Kingswood Country Golf Club where he plays with Ogilvy and Fraser.
The three acquainted themselves through football with Ogilvy supporting St Kilda and Fraser following Essendon.
The two-time All-Australian, who plays off plus two, said it shouldn't be lost on the region how great it is to have two of the game's star names playing at the event.
"Frase, Geoff and I struck up a friendship through golf and football," Goddard explained.
"We have like for like personalities, they want to take about football and I want to talk about golf so we have most bases covered.
"Marcus Fraser played in Europe for 16 years and obviously the main drawcard is Geoff Ogilvy who is a US Open champion so it is pretty good to for the area [to have them here].
"If you're a golfing fan I encourage you to get a couple of days off, in particular Thursday and Friday and then come out on the weekend."
Ogilvy comes to Yallourn on the back of a quiet year where he focused on moving his family from the United States to Australia. It's been 13 years since his US Open triumph at Winged Foot, Ogilvy said he doesn't want to put any pressure on himself and is keen to experience the matchplay format.
"I have no expectations here, hopefully I can play well but I haven't played in a tournament since the NZ Open," he said.
"I have played a lot of golf, but it is different in a tournament.
"I would like to play all week and get to the match play because I have never done it and hopefully dodge the rain.
"It's a cool format, I missed the cut the one time I played it in Perth."
The 42-year-old is taking on the course blind, however, he has been told to expect a quality course, adding his previous ventures to Gippsland have left a positive impression.
"I spoke to Frase on the phone the other day and he said how impressed he was [with the course] with only one fulltime staff along with volunteers getting it ready.
"I really enjoy playing in Gippsland. The conditions are great for golf, the vegetation and the grass seems to grow quite nicely here and [Fraser] said I will probably really enjoy my time here so I am really looking forward to it.
"I've played at Yarram, Traralgon, Lang Lang, Leongatha. I played [in Gippsland] quite a lot growing up, there was a lot of talent in my era that came from down here but it's been 20 years since I've played down here."
The tournament tees off today and tomorrow at 7.30am with play continuing through to around 5pm. Entry is free with special marquee packages available. For more information, go to visitlatrobecity.com/whats-on/gippsland-super-6.