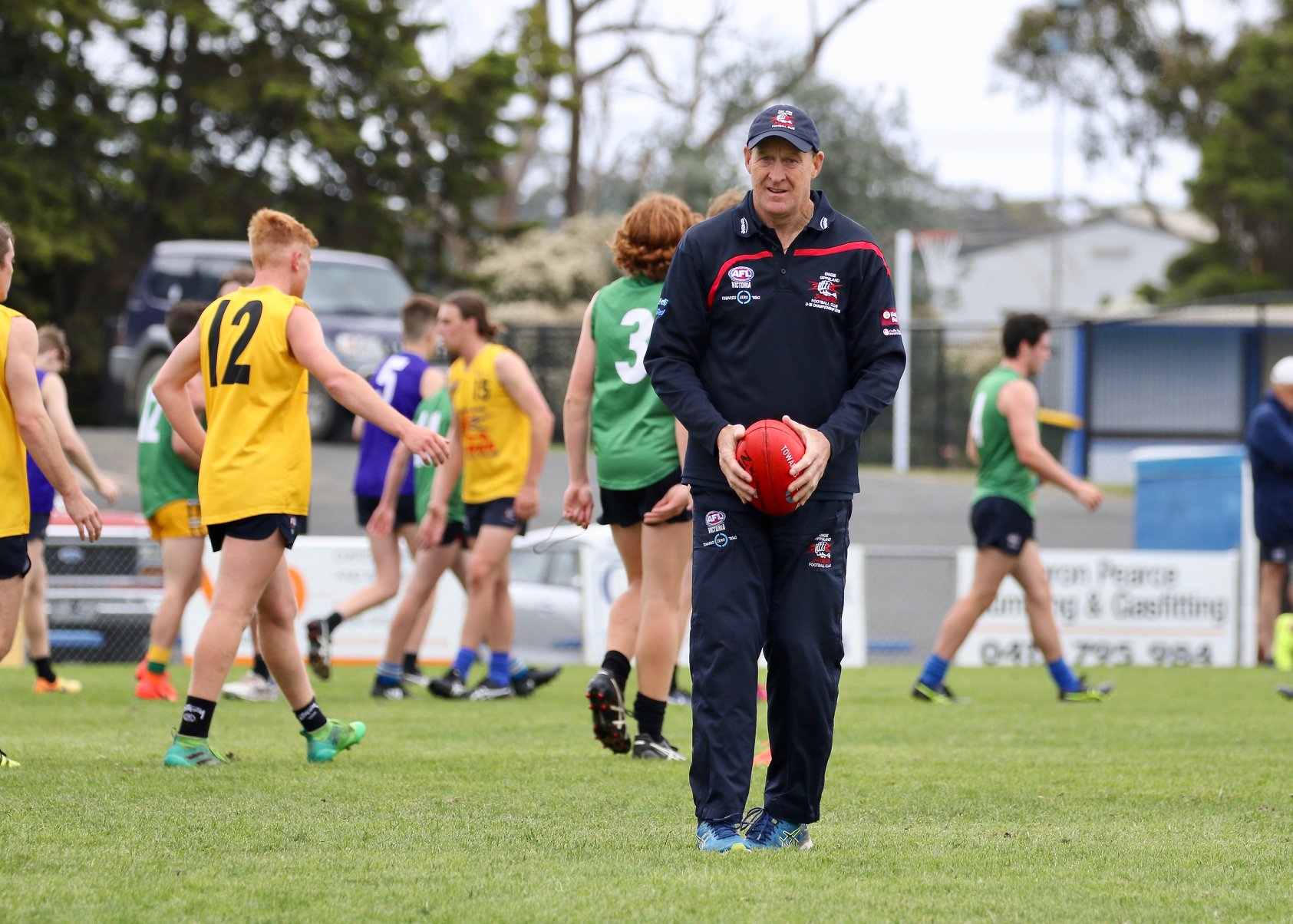 Dylan Arvela
If there's one man who's seen it all when it comes to the AFL Draft it's former Gippsland Power talent manager Peter Francis.

In October, Francis stepped away from Power after 25 years in a period which saw over 100 players drafted on to AFL lists.
Some of the biggest names of the modern era came through the club, including the likes of Scott Pendlebury, Jarryd Roughead and Robert Murphy have come through the system under Francis's watchful eye.
The former premiership player took the time to discuss the role Power plays around the draft.
"It is a very nerve-wracking experience for the players," Francis said.
"[The nerves] really starts seven or eight weeks out. The finals finish in late September then there are the VCE exams, it's a long and nervous wait for the players.

"They still come in [to the Centre of Excellence] to prepare for the draft combine, they're training right up to the draft and talking to people at the club."
The scrutiny on the NAB League has never been greater and Francis explained how Power fields countless calls from AFL clubs wishing to discuss certain aspects of different players. "Clubs do a lot of work on players because it is a really big investment each time then make a pick," he said.
"They come to us all the time to talk about players. We don't select players, we can only give our view but AFL clubs want to know everything about a player – the whole box and dice.
"Clubs speak to a lot of people including school principals, VCE co-ordinators, different coaches, a whole range of people to get a snapshot of what a player is really like."
"They want a player that will not play just one game but 100 plus games. It isn't a perfect science by any means because it is a tough environment.

"They are really looking for the right type of kid who is well-rounded and who will tough it out when things get hard."
Francis said a major part of his role with the club was about managing player expectations. He explained how the probabilities of getting listed at the first time of asking are quite slim.
"We play a massive role in tempering expectations," Francis said.
"[This year] the boys have had a good year and all their clubs and people around them are saying they are going to get drafted but we know how difficult it really is.
"There is something like 18,000 boys nominating for the draft each year, it's a massive pool and there's only 60 or 70 live picks so that shows it is really tough to get drafted.

"We held a transition night before the final series which was attended by around 50 people. It was really important for players to develop a plan go forward, whether it be getting with a VFL club or getting drafted."
The draft realises the dreams of a select group of boys, however, Francis believes its the role of NAB League clubs to step back in to guide players who haven't been as fortunate as their young rivals.
"We are absolutely rapt for boys [when they get drafted] but we also have to go into damage control for the ones that don't go," he said.
"We might give the boy who gets drafted a call and say 'well done, time to put your head down, bum up and train hard' but for the ones who don't get drafted, we need to help them to concentrate and go again.
"We are at the coal face dealing with their welfare, we worry about a player's expectations and try and explain, how like in the VCE, if you don't get the marks for what you want to do, there is always a sideways way to get through.
"Look at at former Collingwood captain Nick Maxwell, he wasn't drafted and went on to captain the club to a premiership."