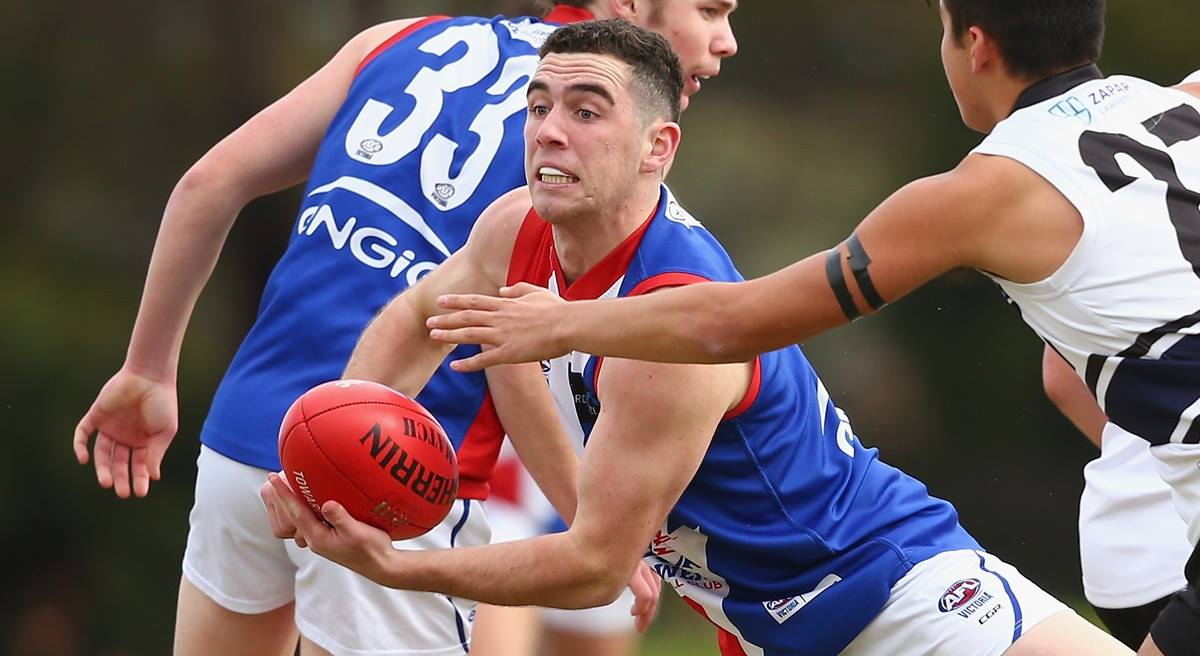 Dylan Arvela
The anticipation is reaching fever pitch in several households throughout Gippsland with 10 Power prospects up for this week's AFL Draft.

Caleb Serong, Sam Flanders, Brock Smith, Riley Baldi, Leo Connolly, Charlie Comben, Ryan Sparkes, Fraser Phillips, Harry Pepper and Tye Hourigan are in draft contention after pushing Power to deep into the NAB League finals series.
Serong and Flanders are the leading hopes for Power with the star duo slated to go in the first round, even as high as the top five.
Serong had a huge 2019 which has been headlined by receiving the Vic Country MVP award.
The midfielder-cum-forward is seen as one of the most well-rounded players in this year's draft and recruiters compare him with Port Adelaide 200-gamer Robbie Gray.
Flanders earned Power's best and fairest in 2019 and the medium forward's clean hands and explosive power has a number of clubs purring at the prospect of picking up the Fish Creek product.
Power skipper Smith and 199cm key forward Comben are seen as the next brightest hopes with both tipped to go in the second round.
The rest, including Power's leading goal kicker Phillips, are seen as contenders for spots later in the draft or rookie candidates.
Power coach Rhett McLennan said he is in regular contact with the players, adding the group are brimming with excitement for the process to get underway.
"We are still keeping in touch, they are coming in for training with our satellite groups for 2020 which is a buzz for the current list," McLennan said.
"The are just really excited and want it done. They know they can't do anything else, they are anticipating on having their name called out on draft night.
McLennan said is was a great sign for the region to have some many players in contention for AFL contracts. He took over from Leigh Brown for the 2019 season, but he said the credit needs to be given the players.
"It is fantastic to have such a large amount of boys come through in one year and be touted as possible draftees," McLennan said.
"Realistically though, the credit needs to go to the boys who have pushed each other's standards and if and when a player gets drafted they really need to go and thank their teammates for pushing them to help reach the heights that they have.
While it would be phenomenal for the names of all 10 Power stars to be called out, chances are some won't be so lucky. McLennan said the groundwork has been laid for those players to move on from the disappointment.
"A lot of [the Power players] are realistic about where they are at," McLennan explained.
"If their name is not called out it is about keeping a level head about it and going ahead with Plan B.
"Guys in the draft window know if their name is not called out what they need to do next, whether it be university or work or if it is going to play VFL or another state league.
"We have talked about how to go about making decisions for you and your circumstances to be a springboard for not just football but a career."
McLennan feels regardless of how many players make it on to AFL lists this year, the crop of young guns will go on to have a positive impact on Gippsland football.
"I am just excited with what next season brings, not just in the AFL but the state leagues," he said.
"There are 10 players who may be drafted, another 10 could play state league football and another 20 will go on to play great local level footy and be role modals wherever they play.
"It is great to see [former Power players playing in the AFL] on TV but it is also great seeing them live at a local ground whether it be at Moe or Fish Creek.
McLennan will attend Marvel Stadium for first round of the draft along with Power talent manager Scott McDougal and top prospects Serong and Flanders.
"It will be my first year going to the draft event," McLennan said.
"It's absolutely not about me, I am just there to congratulate them if they are lucky enough to get their name called out."
The first round starts on Wednesday at 6.30pm.