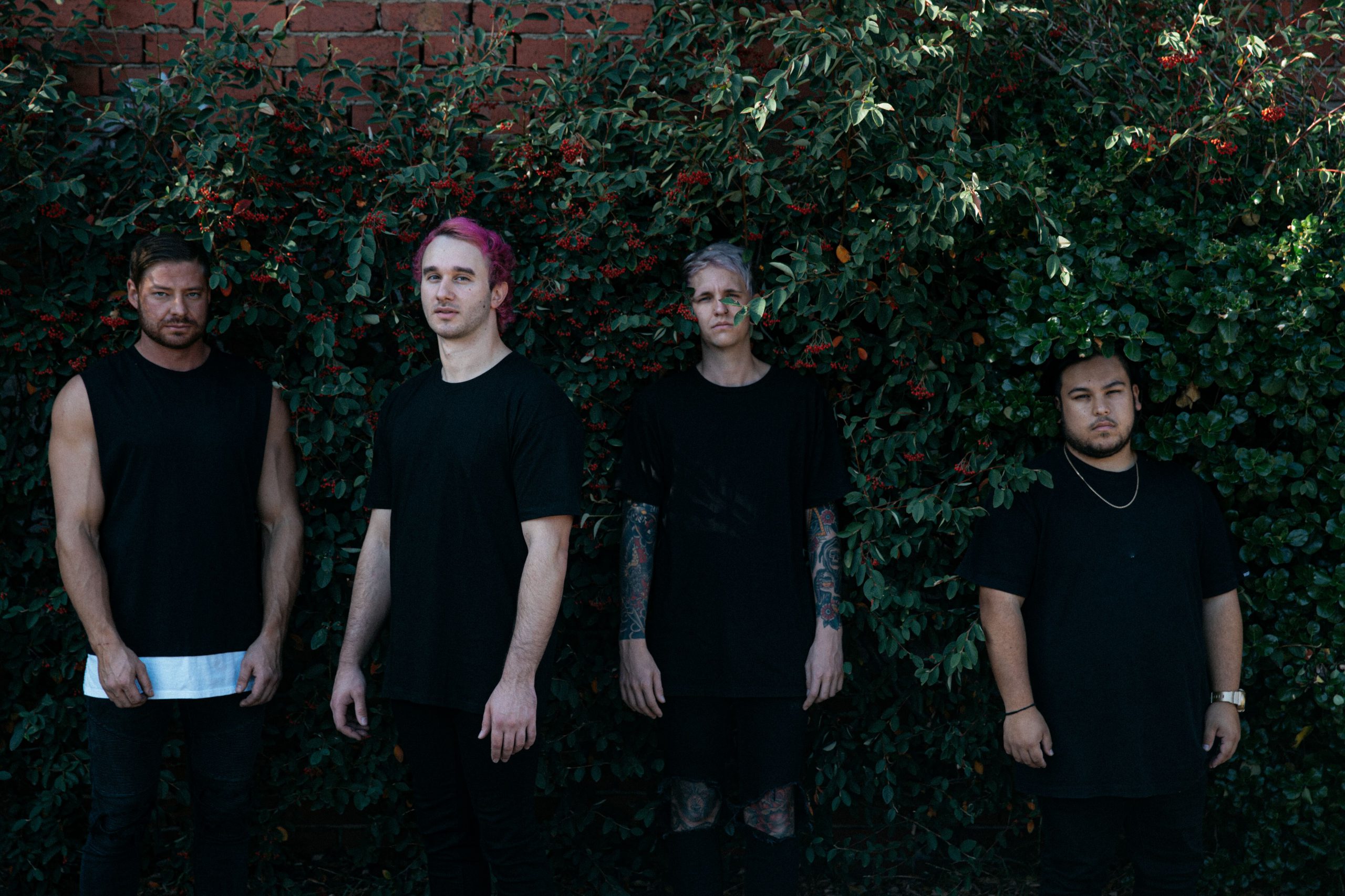 Kate Withers
On the back of the highly-anticipated release of their debut album, Gippsland-grown band Ocean Sleeper is about to embark on a national tour.

The metalcore act dropped Don't Leave Me This Way on November 8 and the public response has been nothing short of "crazy", according to Churchill-based clean vocalist and guitarist Ionei Heckenberg.
"The response online to the record has been phenomenal," he said.
"We've had hundreds of messages from fans telling us they love the record and saying they've connected with it really deeply.
"That's been amazing from a purely from a performance perspective in regards to the numbers. We've moved a bunch of CDs and since Friday the album has had something like 600,000 plays on Spotify."
The record draws on the personal experiences of Ionei and vocalist Karl Spiessl, touching on themes of relationship breakdown, depression and loss.
It packs the brand of heavy post-hardcore punch Ocean Sleeper fans have come to know and love, but one of Ionei's favourite tracks, Light My Dark, ebbs and flows "just like a typical love song".
"That one is about a past relationship that fell down and is about not doing enough to hold it all together," he said.
"The whole thing sort of started about two-and-a-half years ago and last year we went to America to record with a producer called Kris Crummett. He's sold a million records.
"When we went over we really took a chance but we were all ready to take the plunge and step up but we've made what we think is a really cool record."
Earlier this year the band headed overseas for a whirlwind trip where they performed to a packed crowd at the Heartown Heavy Music festival in Taiwan.
"Taiwan was insane. We went over not knowing what to think and when we played people were there singing our lyrics back to us, so it was absolutely crazy," he said.
After being selected to perform at Australia's leading heavy music festival UNIFY in 2017 due to popular vote, mostly from local fans, Ocean Sleeper returned as billed performers in 2019.
The band took a couple of months off and is looking forward to "breaking the seal" with their national tour, starting in Adelaide tonight followed by a sell-out gig at Northcote Social Club tomorrow.
"Northcote Social is a really great venue and it's a really big milestone, so to sell that out is absolute crazy," Ionei said.
"We're stoked we can try and take Gippsland onto the big scene and in a huge way Gippsland has helped us to take our music to the next level."
For more information, find Ocean Sleeper on Facebook.