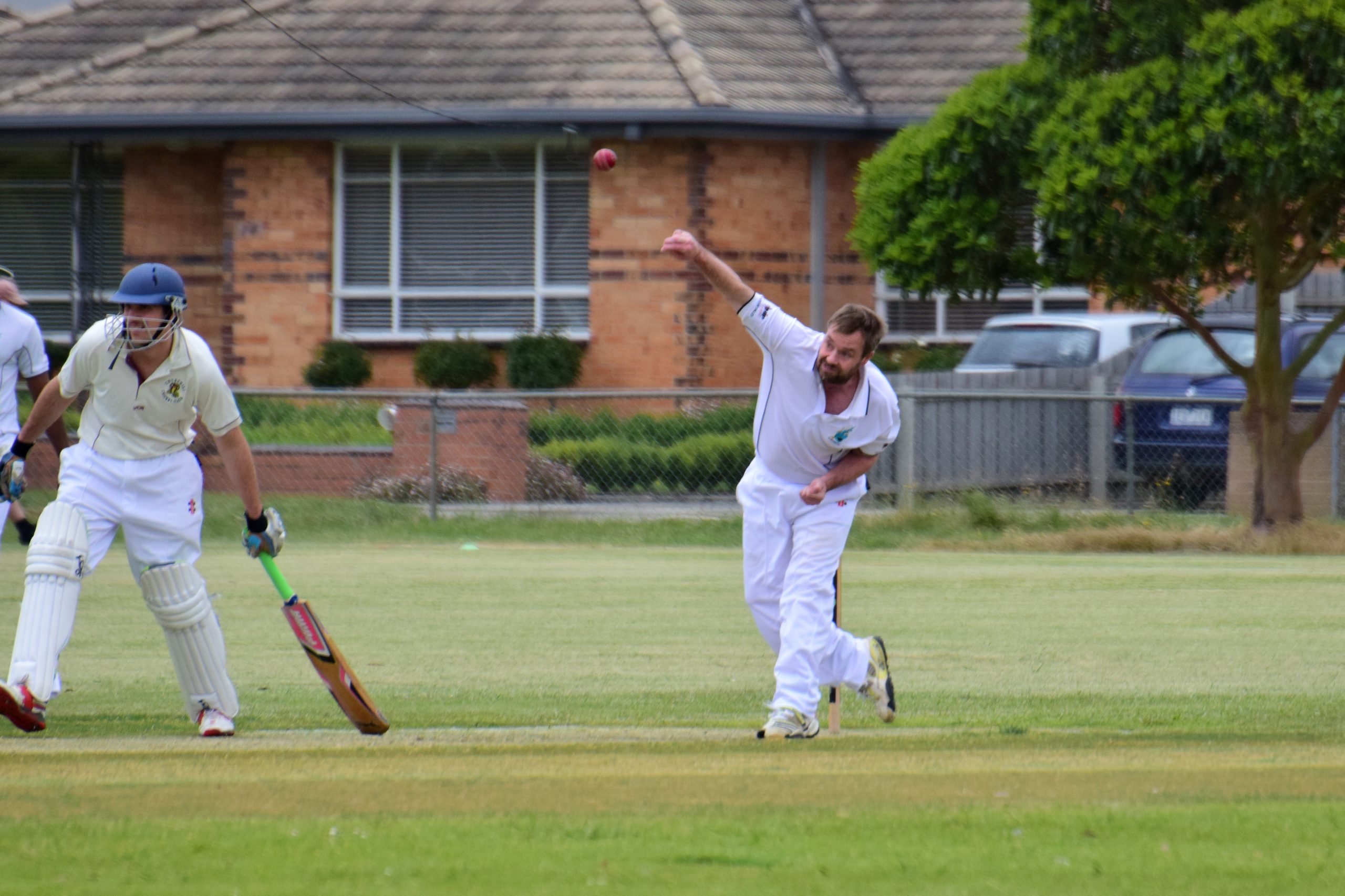 Dylan Arvela
Mirboo North and CATS are on the ropes heading into day two while Latrobe are in with a shout of first innings points against Churchill.

CATS 60 v Morwell 5/190

A humiliating outright defeat is on the cards for CATS at the halfway point of its match at home to Morwell after the side was skittled for 60 runs in just over 40 overs.
The Tigers were quick to pass that total and now lead by 130 with five wickets in hand with Jordan Campbell (12) and Robert Semmler (zero) at the crease.
Morwell will be looking to bash its way to 250 and give its bowlers a commanding total to work with.
CATS skipper Ben Julin has 5/47 in solid individual performance with the ball, but he and his teammates will need to stand up with the willow to avoid a heavy outright loss.
Raiders 160 v Mirboo North 54

Raiders secured first innings points with a dominant opening day against Mirboo North and lead the Tigers by 106 runs going in to day two.
The ladder leaders will be looking to bat as long as possible to avoid a heavy defeat. Mirboo North will need to cope with Jack Howarth and Harrison McColl who tore through the top-order in the first innings, claiming seven of the top eight batsmen.
Latrobe 2/48 v Churchill 180

The match at Peter Siddle Oval is evenly-poised heading into day two with Latrobe trailing by 132 runs with eight wickets in hand.
Ronnie Chokununga (15) and Benn Zomer (seven) resume at the crease after Justin Vajler was dismissed for 23.
Adam Duncan will be optimistic his side can chase down the total will plenty of quality still in the shed including Anthony Bloomfield, who along with Valjer, is playing his 300th game.
Any outright result is probably off the cards for either team but if the likes of Ryan Harvey and Steve Warr can get the ball to talk from the get go, you never know.