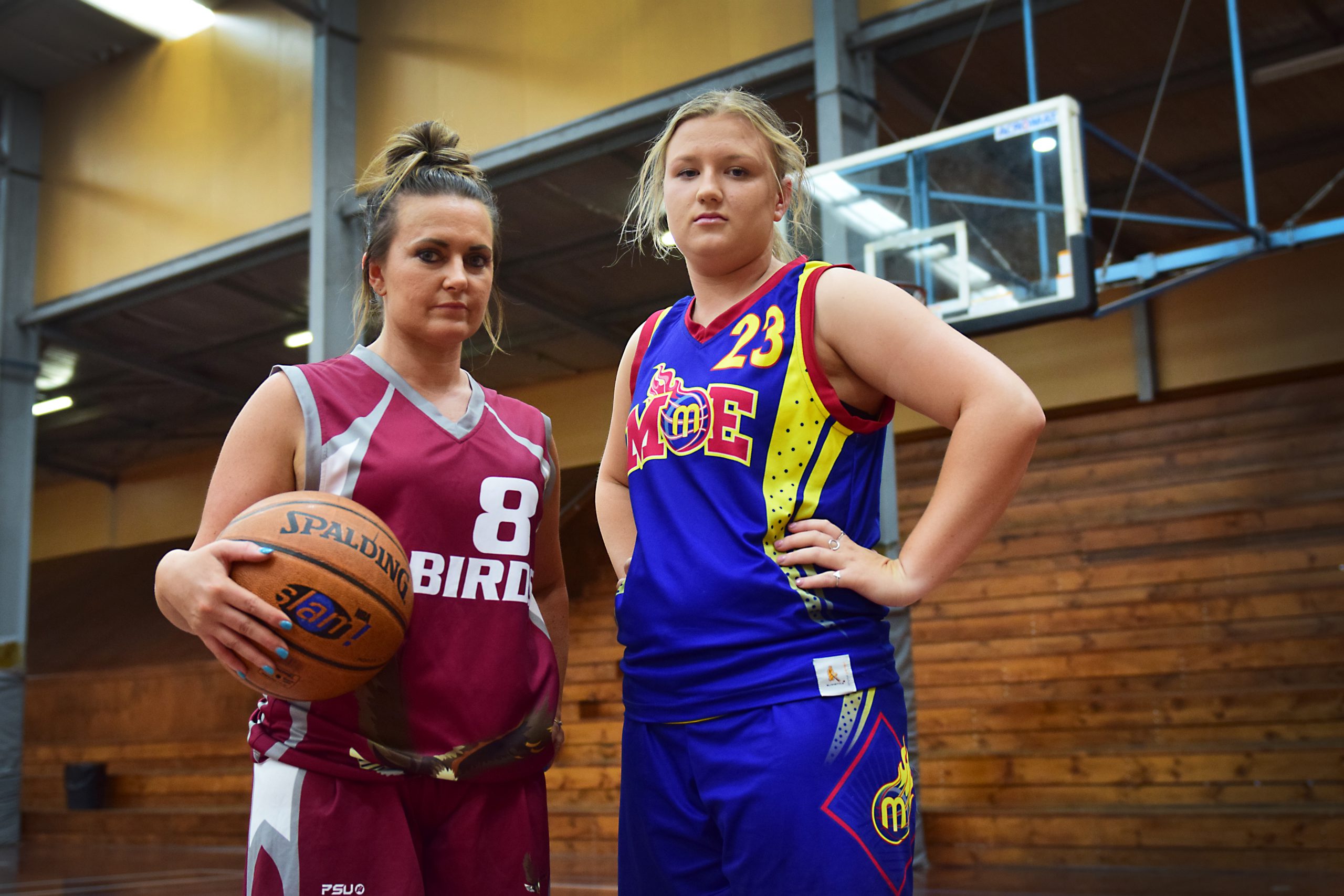 Dylan Arvela
The women's Country Basketball League Gippsland Conference championship game will be an all-Latrobe Valley affair with Moe taking on Traralgon on Saturday night at the Korumburra Recreation Centre.

Moe made it through to the decider with a 75-48 win over Korumburra in Morwell.
The Meteors ran out to a 17-point halftime lead before the Wildcats reduced the margin to six midway through the third term.
Moe kicked back into gear at that point, scoring 34 of the remaining 47 points.
Ellie Coutts carried her great form into the final series with a joint game-high 20 points.
Caitlin Demczuk was also in good touch with 19 point, with 12 coming from beyond the three-point line.
Moe coach Matt Demczuk said his side momentarily took their eyes of the ball against the Wildcats, suggesting this Saturday's opponents will punish a similar slip up.
"There were moments in the third quarter where I was a bit worried but we were able to refocus and we went from their," he said.
"We need to bring an overall team performance (against Traralgon.)
"We know their best is good enough if we are not at our best but if we are all on the same page I am confident we can get the job done."
Traralgon secured its place in the championship game with a 28-point victory at home to Maffra.
The T-Birds led 20-7 at the first change and never looked back, running out 65-37 winners.
Samantha Labros led the way for Traralgon with 20 points with the offensive gun leading Moe's Coutts by five points in the competition's overall point-scoring charts.
Moe and Traralgon finished one and two in the regular season, a year on from running fourth and third and falling out at the semi final stage.
Moe ended the home and away season by four points ahead of its cross-Valley rivals despite the sides holding a win each in the head-to-head stakes.
The first meeting between the two teams came in Round 4 where Moe prevailed 79-63 before the T-Birds got the better of the Meteors in Round 6 to the tune of nine points.
Moe captain Bree Anderson said the result against Korumburra has little impact on this weekend, adding the team who dominates at the back end of the court will have the best chance of taking out the title.
"Traralgon are a completely different side to Korumburra," she said.
"We will have to reset, regroup and just play our own game and hopefully that gets us over the line in the end.
"Defence is where all games are won and if we can play strong in (defence) and shut them down, hopefully we can win the game."
Traragon's Liesl Sexton believes there isn't much between the two teams and agreed defence would be a key component of the contest.
"I think the match-ups are pretty even across the court," Sexton said.
"We are certainly not coming in over confident (after beating Maffra), each game is a one-on-one contest which can go either way.
"I think who players the better defence on the night will win.
"We need to be able to shut down all their outside shooters because all over their squad can shoot from downtown so we need to be able to contain that."

Women's CBL Gippsland Conference final

Moe v Traralgon

When: Saturday, 6pm.

Where: Korumburra Recreation Centre.

Season record (including finals)

Moe: First, nine wins, two defeats.

Traralgon: Second, seven wins, four defeats.

Head-to-head

Round 4: Traralgon 63 Moe 79.

Round 6: Moe 71 Traralgon 80.

Hot shots

Samantha Labros (Traralgon) 214 points at 19.45 per game.

Ellie Coutts (Moe) 209 points at 20.9 per game.

Caitlin Demczuk (Moe) 185 points at 16.82 per game.

Joanna Watson (Traralgon) 113 points and 11.3 per game.