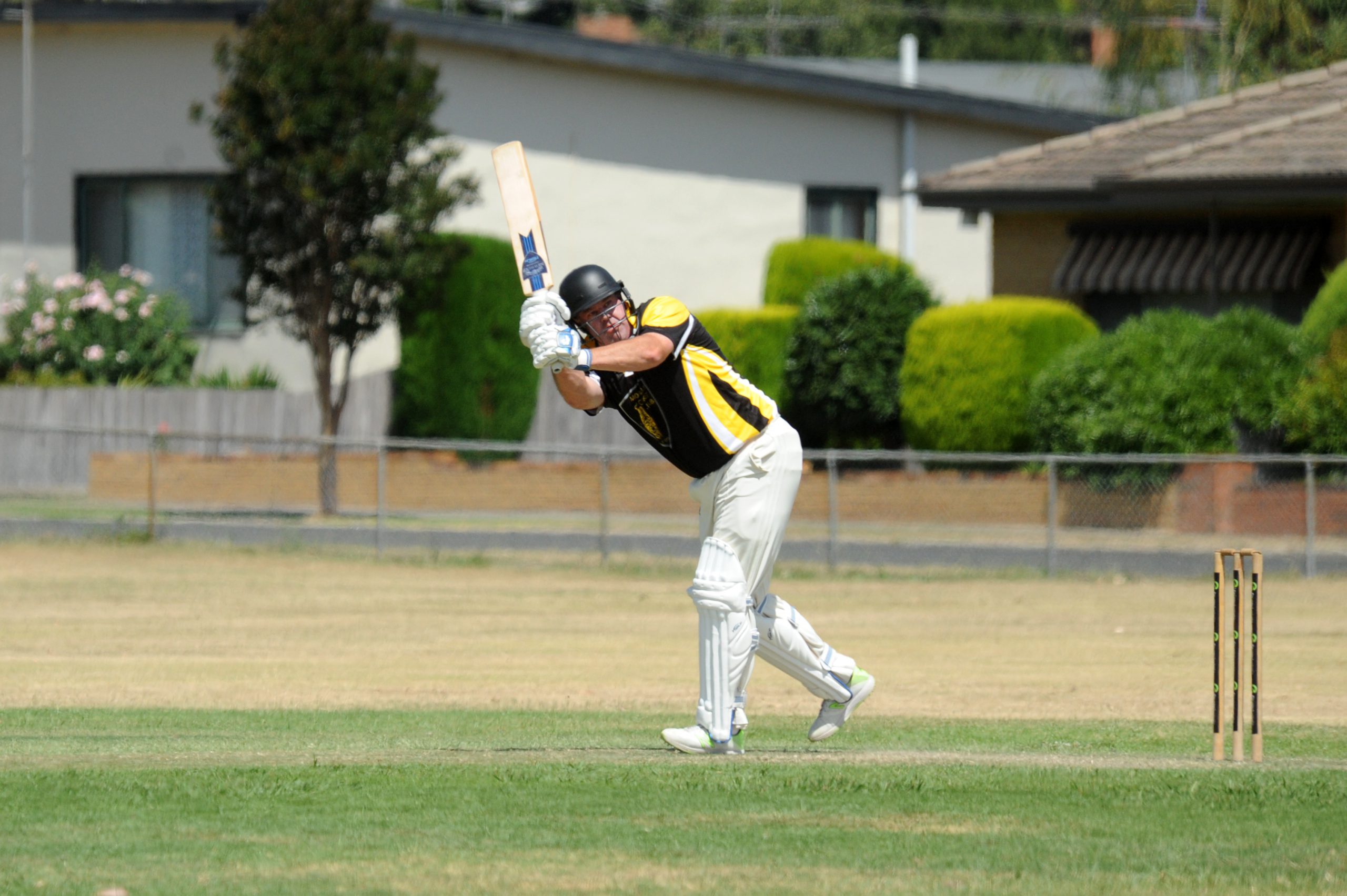 Dylan Arvela
The LVDCL Premier A Grade competition is ready to resume a series of Twenty20 matches across Morwell on Saturday.

Rounds 13, 14 and 15 will be take place on what is expected to be a chilly January day, with three matches at both Peter Siddle Oval and Morwell Recreation Reserve.
Round 13

Churchill v Mirboo North
The first ball of the weekend will be bowled on Peter Siddle Oval at 9am with Churchill taking on second-placed Mirboo North.
The Cobras will be searching for a response after a limp end to 2019 against a Tigers outfit who have only won one of three 20-over matches this season.
Prediction: Churchill on 20-over form.
Latrobe v Raiders
Latrobe meet Raiders at 12.15pm with the Sharks a chance of breaking into the top four with a win.
Latrobe were well-beaten in its first two T20s before a rousing last-ball win over CATS in Round 12, while Raiders have two from three wins in this format, helped by solid knocks of 26 and 22 from Chris Stanlake.
Prediction: Raiders will be too tough.
Round 14

Morwell v CATS
Over at the Morwell Recreation Reserve, play will get underway at 9.30am with Morwell playing CATS.
The Tigers lead the competition, having had just one defeat since Round 5 and will be heavy favourites against a CATS side rooted to the bottom of the table.
Prediction: Morwell to win.
Churchill v CATS
CATS will return to the field straight after the Morwell clash to take on Churchill.
Each sides' opening results could have an effect in this contest with a first-up win for CATS sure to boost the team's confidence, especially if Churchill lose to Mirboo North.
Saying that, you would expect the capable Cobras to be too good with the likes of Brendan Mason and skipper John Keighran keen to bat their way back into form.
Prediction: Churchill's to lose.
Round 15

Latrobe v Mirboo North
The final game at Peter Siddle Oval will see Sharks face Mirboo North.
The two sides have met twice this season, including Latrobe's opening day 50-over win though a similar result in the shortest form of the game would turn a few heads.
Prediction: Mirboo North to edge it.
Morwell v Raiders
The last match of the weekend gets underway at Morwell Recreation Reserve at 4pm with Morwell playing the Raiders.
If Morwell take the points from its opening match against CATS, another win here could see Robert Webber's team go seven points clear of Mirboo North with the sides to meet in Round 16.
Prediction: Morwell in this one.