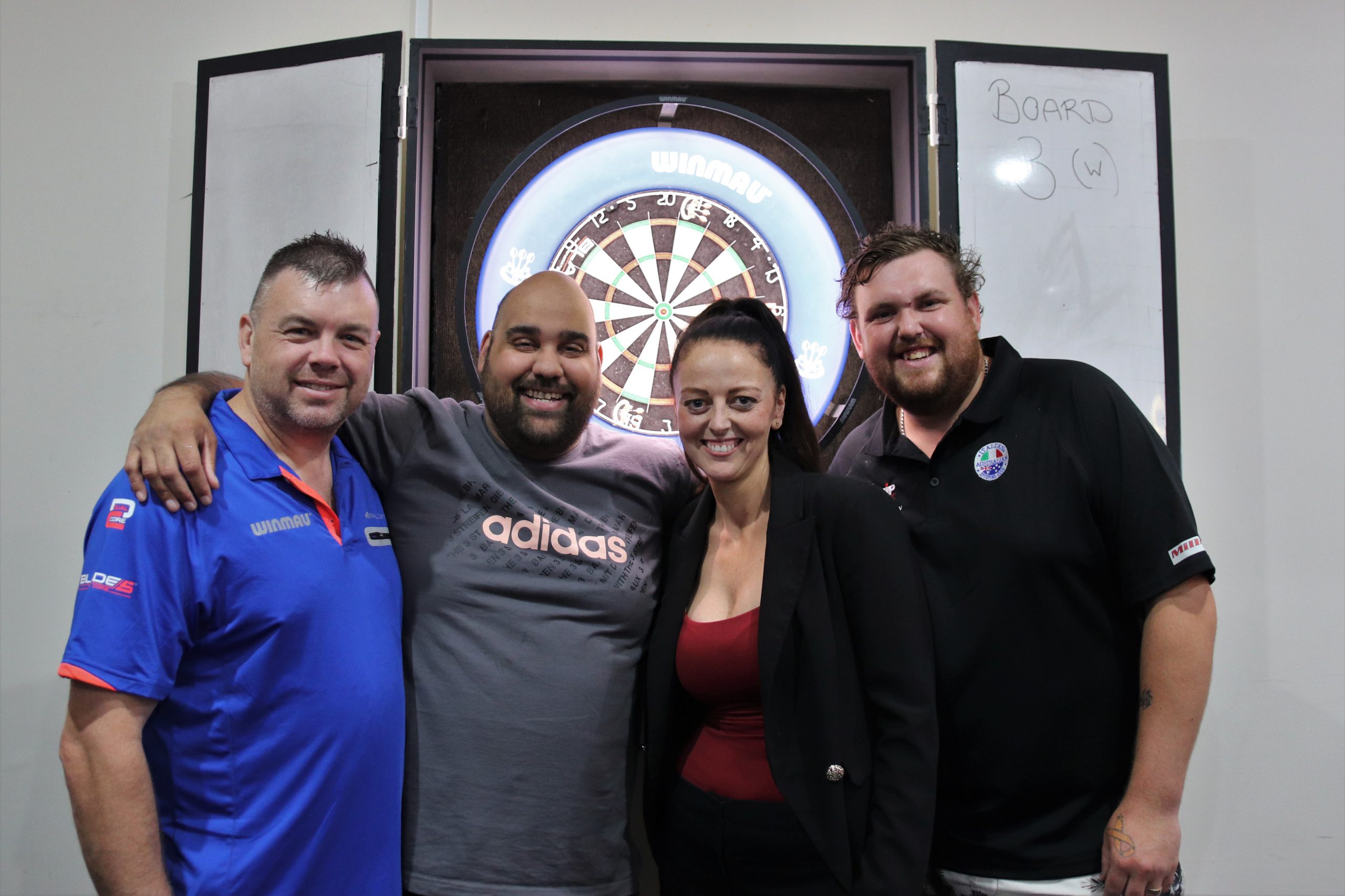 Dylan Arvela
Morwell's Italian Australian Sporting Club hosted an exhibition with pro tour darts player Kyle Anderson on Saturday night.

The free event saw the Western Australian, who is currently ranked 41st in the PDC Order of Merit, take on 17 local players with the last spot in the field auctioned off to Troy Jackson with his $600 bid going to Gippland Farmer Relief.
On the night, Anderson also auctioned off his darts with a total of $1200 raised for Gippsland Farmer Relief.
Anderson, who is based in the English city of Nottingham, said it was great to be in the region, mixing with die-hard fans of the sport.
"It was a brilliant night," Anderson said.
"It was all about having a bit of fun, getting to meet people and enjoy the night and I think everyone had a good time."
Anderson flew in from his hometown of Perth for the exhibition and opted stay overnight to enjoy the club's social Sunday Sippers.
"Today is a social occasion where I get to enjoy being with people," Anderson explained.
"Last night I was going up against a different level and today we are all here to have some fun.
"I love doing this for the pure fact of meeting people and broadening my horizons.
"The good thing about darts for me is I can meet people that I probably wouldn't meet on the street. They come to see me and from there they find out what I am like and I am able to make some good connections and mates."
Anderson was knocked out of the second round of the PDC World Darts Championship at London's Alexandra Palace in mid-December.
The 32-year-old will soon return to the UK, but not before taking in some more Australian sun.
"I am heading back around February 15, but I am going to spend some time with my wife and boy in Queensland and just take some time out," he said.
"Being in Australia is always great, it's been the cold season over there for God knows how long and I love sitting here with the aircon on rather than sitting around with a heater."
Italian Australian Sporting Club manager Cassandra Rendell hailed the night a success, kick-starting a big year for darts at the venue.
"We had approximately 110 people come through which was great," she said.
"We wanted to get the local darts players in by providing a free event for them as they are the ones coming along (as much as) three nights a week.
"We are really excited to be holding the Vic Classic after losing it for a few years and the the Pro Tour event which will be a big event in May."
The Victorian Classic 2020 Grand Prix will be held over the Australia Day long weekend.