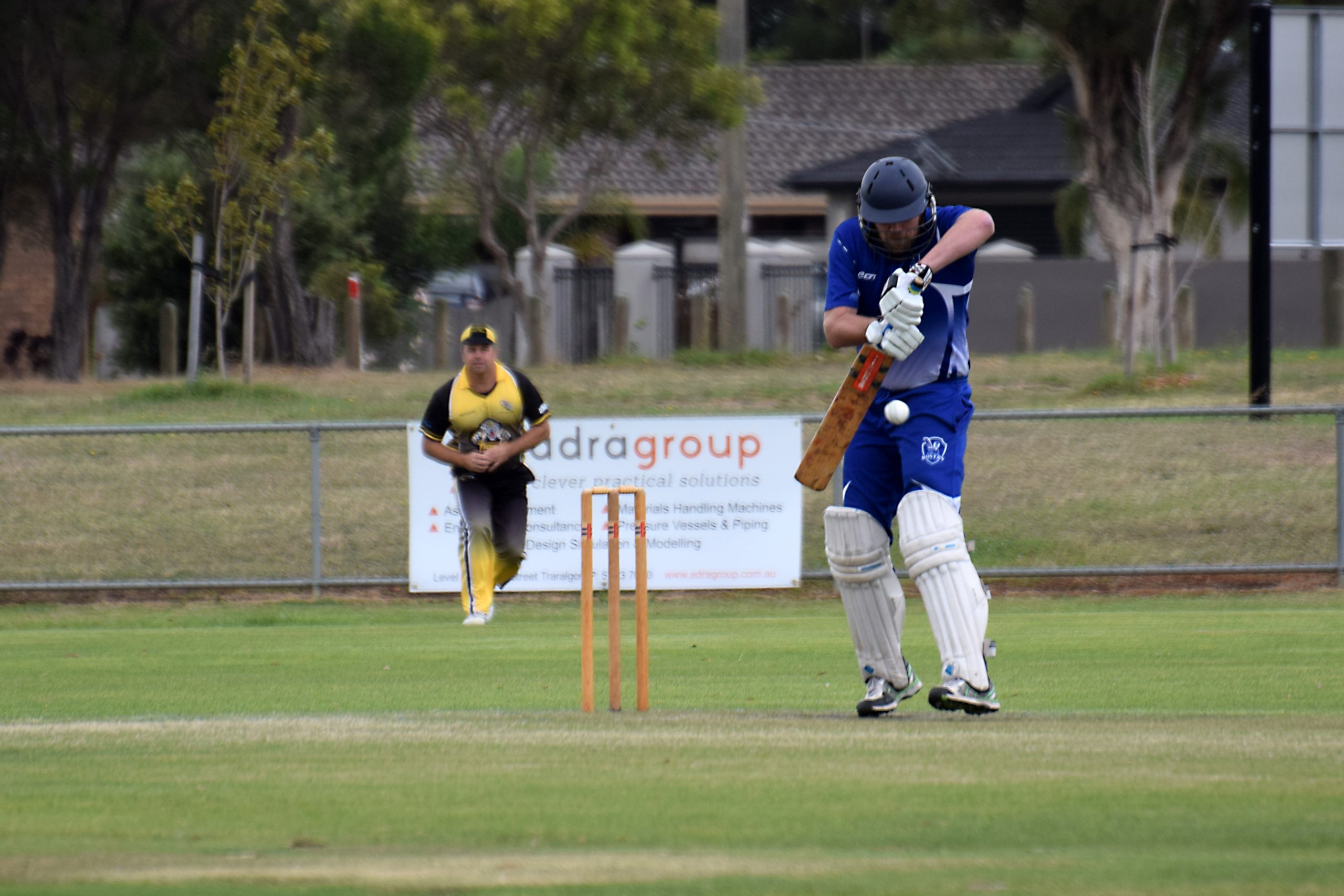 Wet and wild weather is predicted for this weekend's TDCA two-day matches over Saturday and Sunday.

With the rain predictions, it will be interesting to see how each club approaches what could be a frustrating two days of cricket – or lack there of.
Toongabbie v Ex Students

The match of the round comes at Roger Ries Oval in a replay of last season's grand finals.
Both sides are coming off losses and will be eager to get back on the winners' list this weekend.
Toongabbie were superb in their first two-day match at home and they look to be more suited to the two-day format, so the Rams should be able to settle in and play to their strengths for the rest of the season.
Favourite son Tom Shippen was superb last weekend for Toongabbie, scoring 73 not out and taking 3/13. He will be looking to continue that form with the support of Keenan and Connor Hughes, who will make it difficult for the Sharks to pass the 200 mark.
The aura around Ex Students captain Lee Stockdale continues to grow as he returns from Vic Country duties a championship winner and All Australian.
Ex Students are a superb team, but struggled big time without the leadership of Stockdale last week so the Sharks will be relieved to have their captain back and in charge.
Prediction: Stockdale returning will give Ex Students their mojo back and will no doubt come out firing against Toongabbie. On a deck which is hard to start an innings on, the Sharks batting depth will be just too strong and ensure they leave Toongabbie with a win.

Gormandale v Imperials

Gormandale host Imperials this weekend and after two very close matches already this season this fixture will not disappoint.
Chris Lehner finally got the score he was after last weekend and now that the monkey is off his back he should be full of confidence and be ready to build on his 282 runs for this season.
Lehner has been getting some good support recently as well with Matthew Hibbs and Tate Marsh getting some valuable runs recently and Paul Roberts making a good score against Imps in his last outing.
Gormandale's batsmen need to prepare for a spin onslaught with Imperials duo Nat Campbell and Brad Sizeland hitting some good form in recent rounds.
If these two can work in tandem and take a majority of the wickets, then Imperials will be able to restrict the Tigers to under 200 and give themselves a great chance to go three from three at Stoddart Oval this season.
Prediction: Both matches these two clubs have played this year could have easily gone either way and this weekend will be no different, but Imps with Brett Chapman and Ryan Morley, who both love smashing Gormandale will be far too good. Imps now are clear second pick in the premiership race and will have a three and zip record over the Tigers after this weekend.

Rovers v Glengarry

Rovers welcome Glengarry to the beautiful Duncan Cameron Park in the final match of this round.
Rovers will be buoyed by the return of Faaz Hasan to their line-up as the DCP wicket has been taking a lot of turn this season, so the spinner will be up and about if lining up again this week.
The senior players did stand up last weekend with Simon Duff top-scoring and Conner and Jason Little also getting starts, so hopefully for Rovers the rest of the top order can now get some good scores and start making those big scores of more than 220.
Glengarry stand in their way though and after a surprise win against powerhouse Ex Students last round the Magpies will have received a shot of life to their squad and when the Magpies are up and about they are dangerous.
Frank Marks got a duck last weekend, but he never fails twice so watch out for a big score from the superstar and with Al Jenkin in good touch the Glengarry top order will be wanting to fill their boots on the batsmen-friendly wicket.
Prediction: A Rovers win here would put some pressure on the rest of the competition but with Cam Graham, Al Jenkin and Hamish Busk returning to form Glengarry should get the win and continue their march to the finals.