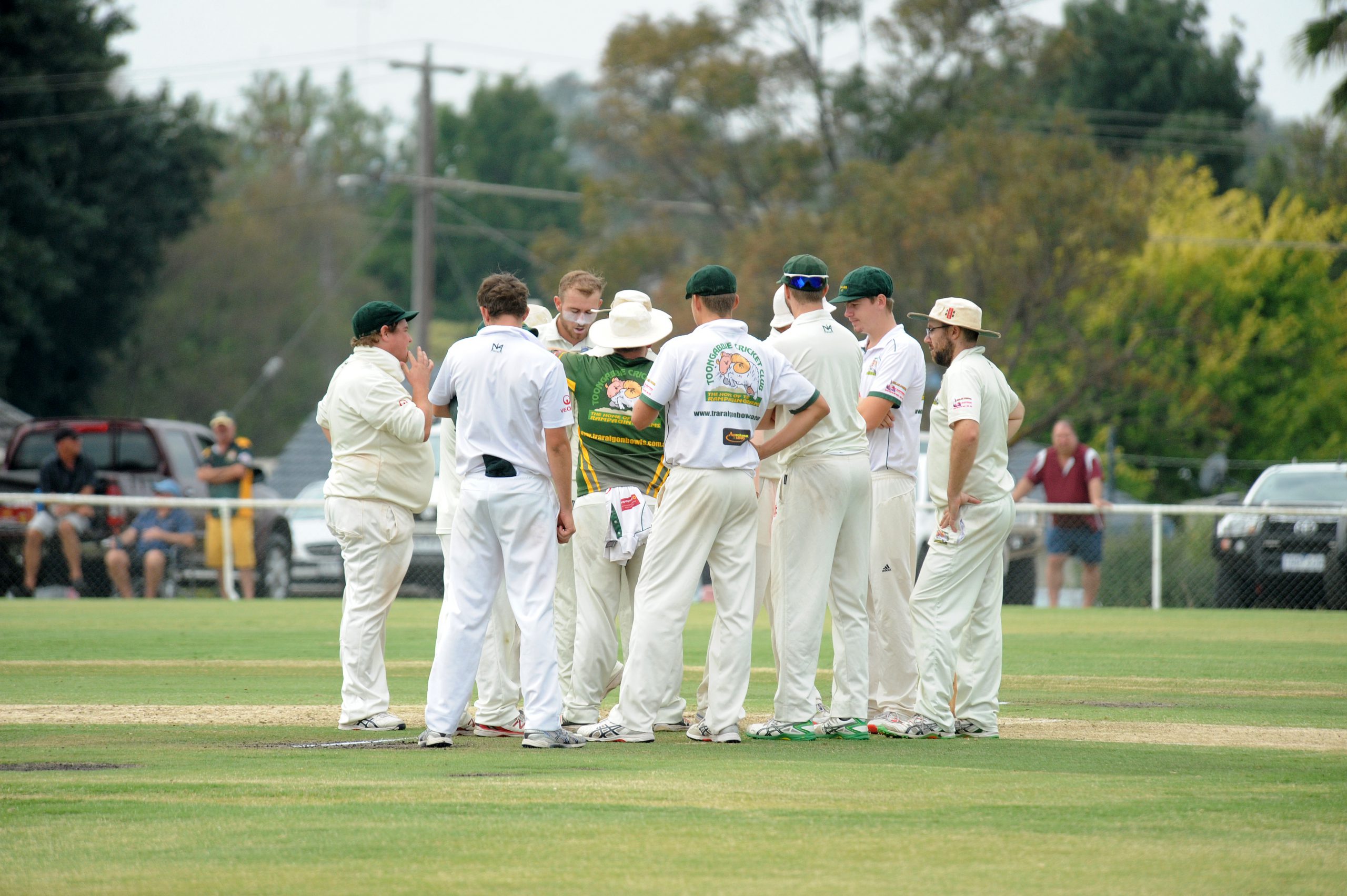 Round 13 proved there is still plenty on offer in the TDCA season with two matches to play.

Glengarry v Toongabbie

The match of the round will see traditional rivals Glengarry host Toongabbie for the Ries/Timmins Cup, named in honour of club legends Roger Ries (Toongabbie) and Doug Timmins (Glengarry).
Glengarry have a lot on the line after going down to Gormandale last weekend.

Their loss meant Gormandale leap frogged them into fourth place so a big performance here will be crucial for the Magpies finals aspirations.
There have been signs that Glengarry are more than capable of knocking off the top teams but they'll need to put a complete performance together this round if they are to claim another big scalp this season.
Toongabbie were dominant in their outright victory over Rovers last round with all of their quicks getting in on the act.
The Hughes brothers are getting themselves into some great touch but now with Anthony Scott being able to send a few down now the Rams bowling attack is chock full of wicket taking options.
Prediction: All the pressure is on Glengarry and knowing the players and their class they will take it right up to their closest rivals. With some rain forecast it should play into the hands of the Magpies and it may just give them the edge at home to knock off last season's premiers.

Rovers v Imperials

Rovers host Imperials at Duncan Cameron Park and on paper it would seem this is a fairly easy game to pick, however, that is certainly not the case at all.
The toss could be crucial for the outcome of this match as Imps Captain and the league leading run scorer will be unavailable for the first week of this match which give Rovers a great chance and will fill them with plenty of confidence to restrict Imps to an achievable score.
Import Nick Smith has found a little bit of form but the rest of Imps batting line-up is vulnerable without Chapman at three so Imps must bat well to keep Rovers at bay.
Rovers will be battered and bruised after their encounter last round and now coming up against another left arm quick in Joel Randall they won't want the same thing to happen like what Keenan Hughes did to them.
The Williams boys must do a bulk of the work for Rovers to post a good enough score and the young batsmen will be no doubt targeted by Imps bowling group so they must be prepared.
Prediction: Chapman's absence could spell doom for Imps and the game will rest on how the nomads react to their skipper being away. Rovers to win.

Ex Students v Gormandale

The all conquering Ex Students will host Gormandale for the final match of the round and after putting Imperials to the sword last round the Sharks will be looking to continue on their dominant form.
Lee Stockdale will have done his homework and will know that Gormandale struggle against spin so it wouldn't be a surprise is there was an all out spin barrage dealt out to the Tigers.
Stockdale, Pryde and Warne are incredibly dangerous as a bowling group and no team has been able to combat the trio when all three are playing.
Gormandale's top order must dig in and not give their wickets away.
Travis Switzer has been good since returning and with Chris Lehner, Matt Hibbs and Tate Marsh all capable of big scores the challenge will be there for those four to get a big score and really challenge Ex Students on their home track.
Prediction: At home the Sharks are just way too good and knowing Gormandale have a problem with spin the Sharks should make short work of the Tigers.