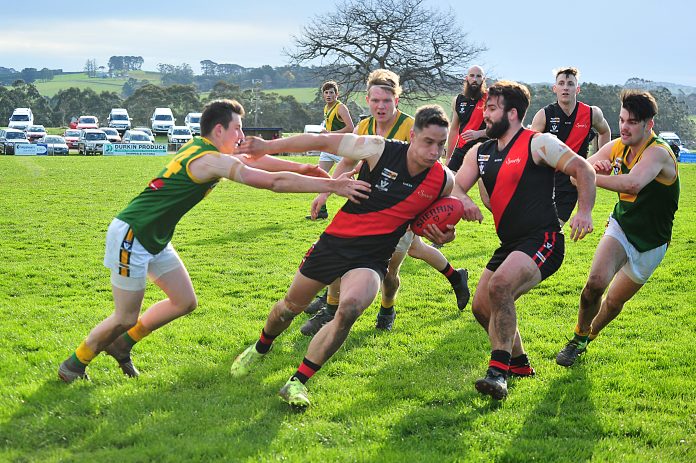 Kate Withers
The Yallourn Yallourn North FNC's 85-year association with the Mid Gippsland Football Netball League is over.

The Bombers' plan to defect from the MGFNL was set in motion in September after members voted to seek affiliation with the neighbouring North Gippsland league.

But the move was blocked by the Mid Gippsland member clubs who voted to reject the transfer application last month.

The club appealed the decision with AFL Victoria and was subsequently granted permission to leave the league at a panel hearing last night.

The appeal panel, chaired by AFL Gippsland area manager Don Harley alongside Steve Butler, Paul Lecher and Bobbie-Lee Blay, "found unanimously in favour of the YYNFNC for a transfer to the NGFNL ahead of the 2021 competition season".
In its rationale the panel declared the Bombers' appeal was "comprehensive and compelling".
"The detail relating to the member voting process, the effects of extensive travel, the level of financial support and a cultural alignment to the NGFNL (were) considered to be highly persuasive," it said.
"The appeals panel could not be reasonably satisfied from the MGFNL that the submissions from YYNFNC ought to be dismissed, disregarded, or overturned."
The panel also found the geography of YYN had a "more natural alignment with the NGFNL".
"It could not be demonstrated that a move to the NGFNL would have any adverse effects on the ability of YYNFNC to recruit and retain players nor on the club;s ability to continue to develop their junior program," it said.
MORE TO COME