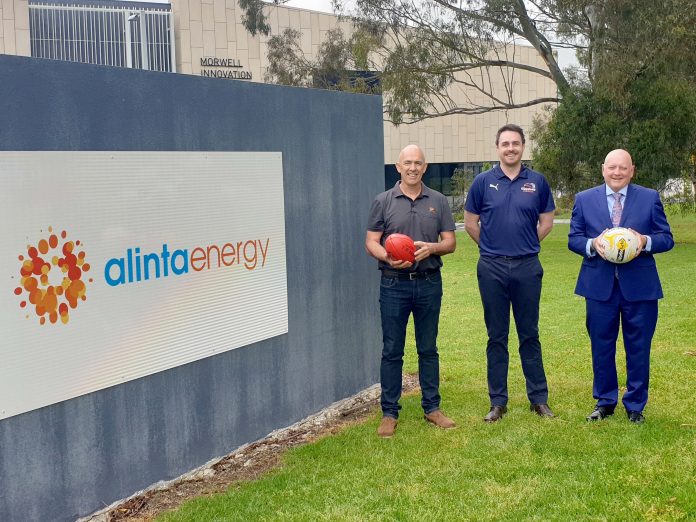 Staff writers
ALINTA Energy and Loy Yang B Power Station has signed on as the major partners of the Gippsland League for the next three football/netball seasons.
Alinta Energy will be the naming rights sponsor of the 'Alinta Energy Gippsland League' for seasons 2022, 2023 and 2024, while Loy Yang B's support will allow member clubs to offer some fantastic community and club support initiatives.
Having opened its Customer Experience Centre in Morwell earlier this year, which will provide more than 200 local jobs, Alinta Energy general manager customer operations, David McNeil, said the partnership was another way Alinta Energy was connecting with the Gippsland community.
"We are delighted to be partnering with the Gippsland League, and look forward to supporting the clubs, their members and participants, and the local community by providing value and affordable energy options," he said.
Loy Yang B general manager Tony Hicks said the partnership would allow clubs to deliver education and awareness of important social initiatives such as mental health, domestic violence, addiction and road safety to their players and members.
"Sporting clubs don't only benefit physical wellbeing, they also promote social inclusion and community connectedness for people from all walks of life. These are places where people feel safe and comfortable so we think it's a great opportunity to help deliver important messages with lasting effects to a large group of people," he said.
Loy Yang B will also support the annual mental health awareness round.
Gippsland League general manager Daniel Heathcote welcomed the partnership.
"It's an exciting time for the Gippsland League and securing a long term partnership with Alinta Energy and Loy Yang B will allow the league to continue to invest in the development of the competition and member clubs," he said.
"Alinta Energy and Loy Yang B's commitment to the Gippsland League and the local community is a fantastic show of support for the region and we are excited to work in partnership to deliver some innovative community and club support initiatives".
The announcement means that the Alinta Energy logo will be seen on match day balls for the next three seasons.