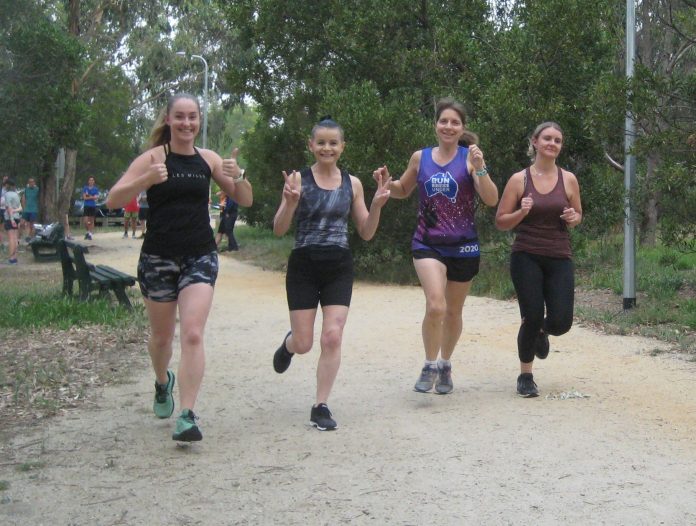 Barry Higgins
Four hardy Harriers tackled the Great Southern Endurance Run (GSER) on November 13.
The runs are in the rugged and picturesque mountains of the Victorian Alps, over 28km, 80km and 160km. All distances follow the trails in the Alpine National Park with the start and finish at Tavare Park in Harrietville, on the Great Alpine Road.
The Harriers team did the 28km leg that climbs to the 1900 metres summit of Mount Feathertop before doing a clockwise return loop, with a number of steep climbs on the way back.
The course provides some rewarding views – with lots of time on the track to enjoy them.
Representing the regional nature of the Harriers, Carly Korab from Tanjil South and Maree Graham of Yallourn North joined Steven Renehan and Simone Weckmann of Traralgon in tackling the 28km challenge.
The 80km and 160km runners began on Friday with some finishing on Saturday and others on Sunday.
One of the Harrier members carried post-vaccination after-effects into her 28km run and was planning "to take it easy" – for 28km.
Finishing times: Stephen Renehan 4:22:03, Carly Korab 5:57:35, Simone Weckmann 7:10:26 and Maree Graham 7:14:24.