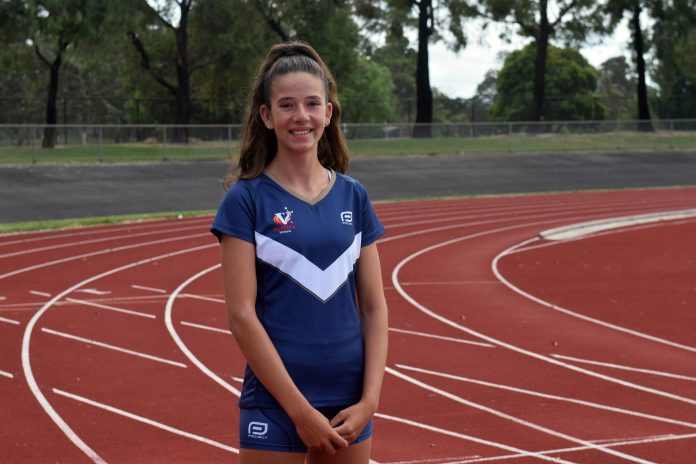 Liam Durkin
RISING athletics star Elly Fleming is preparing to take part in the Australian National Athletics Championships.
The Glengarry local, who competes with Moe Little Athletics and Wellington Athletics Club, will fly out to Sydney in March for the Championships.
Having found her niche as a middle distance runner, Fleming is aiming to literally put her best foot forward in the harbour city.
Fleming will run the 800 metre event after gaining a qualification time of two minutes-18 seconds in the lead-up.
The 15-year-old is no stranger to Championships, having competed at the Nationals last year as well.
"I'm definitely looking forward to it, it was a great experience at the start of last year, now that I'm a bit comfortable there (at Championships) it will be really great to try it again," she said.
"Hopefully I can make the final of the 800m and better my times.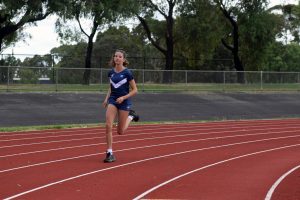 "If I can run a PB against the best in Australia that would be great because then I have known I have tried my best at the event, so that would be the ultimate goal."
Fleming has put in a mountain of practise on the training track working alongside renowned coach Denis Huffer, who she spoke glowingly of.
"It's been great to be with him since I was about eight-years-old to come this far with him," she said.
"Denis has taught me to just stick at it. I definitely wasn't the quickest runner when I was younger, I didn't stand out but I've just trained really hard over the years and now my results are starting to pay off."
As well as this, the youngster, who identified Australian Olympic gold medallist Sally Pearson as her idol, said support from family in helping her get to training in not only Moe, but Sale and Melbourne was certainly appreciated.
"Mum (Tanya) and dad (Wayne) every Monday take me down to Sale and of course my sister (Kaydence) I always train with her and she pushes me very hard," she said.
With an infectious love of athletics and terrific attitude to the sport, Fleming said while results were important, above all else she was seeking to keep finding enjoyment out on the track.
"I just want to keep progressing and doing my very best, if that means I get to compete oversees that would be amazing," she said.
"What's made me stick at it since I was six-years-old is running around the track with the friends I had at Little Aths so it's been good to grow up with them through the years.
"As long as I'm having fun and doing my best that's what I want to do."