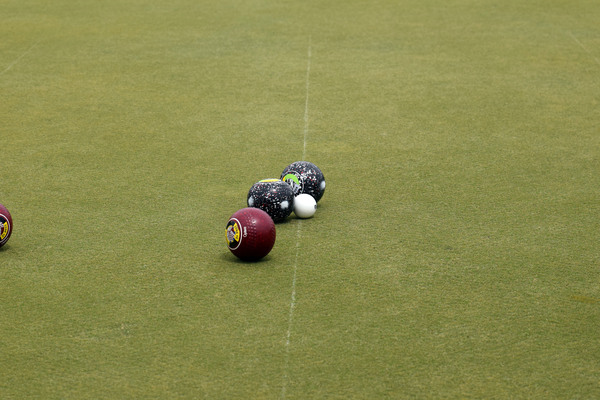 MICHAEL HOLROYD
BOWLS
STRZELECKI NORTH
CHAMPION OF CHAMPIONS
By MICHAEL HOLROYD
ALL 18 clubs in the Strzelecki North playing area were invited to send along their Club Champions to play in the annual Champions of Champions event recently, with the men and lady winners to proceed to challenge the Strzelecki South winners to see who goes to Bendigo to play in the Victorian Championships which leads to the Australian Championship.
Newborough Bowling Club hosted the event with all players enjoying playing on the excellent grass greens.
The ladies final between Pat Fraser-Aurisch (Neerim District) and Sheryl Atkinson (Drouin) allowed two great rivals to continue their personal battle for supremacy.
Atkinson won two shots on the first end and they went shot for shot until Fraser-Aurisch took a 10-7 lead after Atkinson led 7-6.
Fraser-Aurisch maintained a narrow lead for the remainder of the match despite Atkinson
narrowing the gap to 22-23 before Fraser-Aurisch won two shots on the next end to give her a well-deserved 25-22 victory.
Two up and coming bowlers Tim Fraser (Trafalgar) and Michael Smogavec (Moe) took part in the men's final.
Fraser started well going to a 6-3 lead before Smogavec went away to a 12-7 lead and managed to maintain this lead until Fraser drew level at 18-all after winning four of five ends.
Fraser continued his good work to lead 24-21 before Smogavec rallied to tie the score at 24-all before Fraser won the next end to win 25-24.
A great display of bowling from two young stars of the future which was appreciated by the strong crowd.
The ladies novice between Lisa Arnold (Morwell Club) and Aga Kozlowska (Yinnar) was a repeat of a nailbiting match from last year which Kozlowska won 21-20.
The players did not let the crowd down with Arnold reversing the result on her foe with a 21-20 victory in another enthralling match.
The men's novice was won by Matt Ogilvie (Traralgon), who defeated his Traralgon compatriot Jedd Ladgrove 21-8.
Pennant resumes this weekend with Traralgon and Newborough in Division 1 looking to play Friday night in what should be an exciting game between the two powerhouse sides in the competition.
In other matches, Moe hosts Traralgon RSL and a win at home would help their prospects of staying in Division 1.
Drouin hosts Warragul and Trafalgar hosts Morwell Club to complete an interesting round.
Sunday sees the first rounds of the State Mixed Pairs competition.